Spicy Sausage and Tofu Breakfast Burrito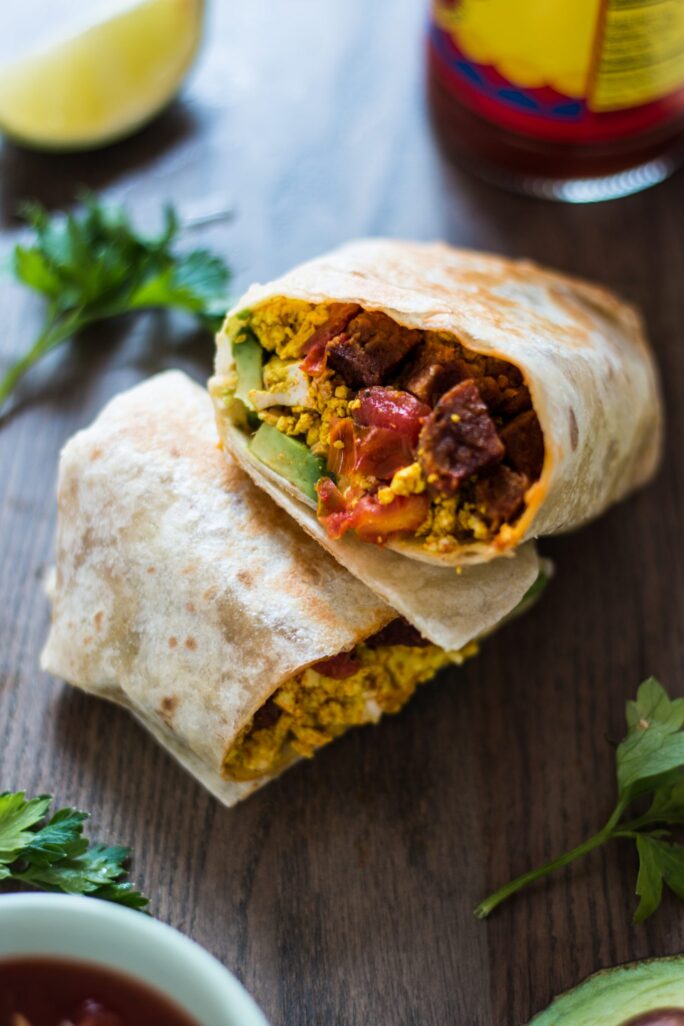 Author:
The Nut-Free Vegan
In a medium-size frying pan, heat oil and add sausage. Cook until sausage starts to brown, about 3 minutes.
Add tomato and cook another 2 minutes. Set aside.
Heat more oil and add tofu, breaking it up into a scramble with a fork. Sauté 2 minutes.
Add cumin and turmeric and cook 3 more minutes.
Microwave tortillas 20 seconds or until soft.
Add half of sausage, tofu, cheese and avocado to tortilla. Wrap and serve.
Serving size:
1 burrito
Calories:
About 350
Recipe by
The Nut-Free Vegan
at http://thenutfreevegan.net/spicy-sausage-and-tofu-breakfast-burrito/