Jalapeño Limeade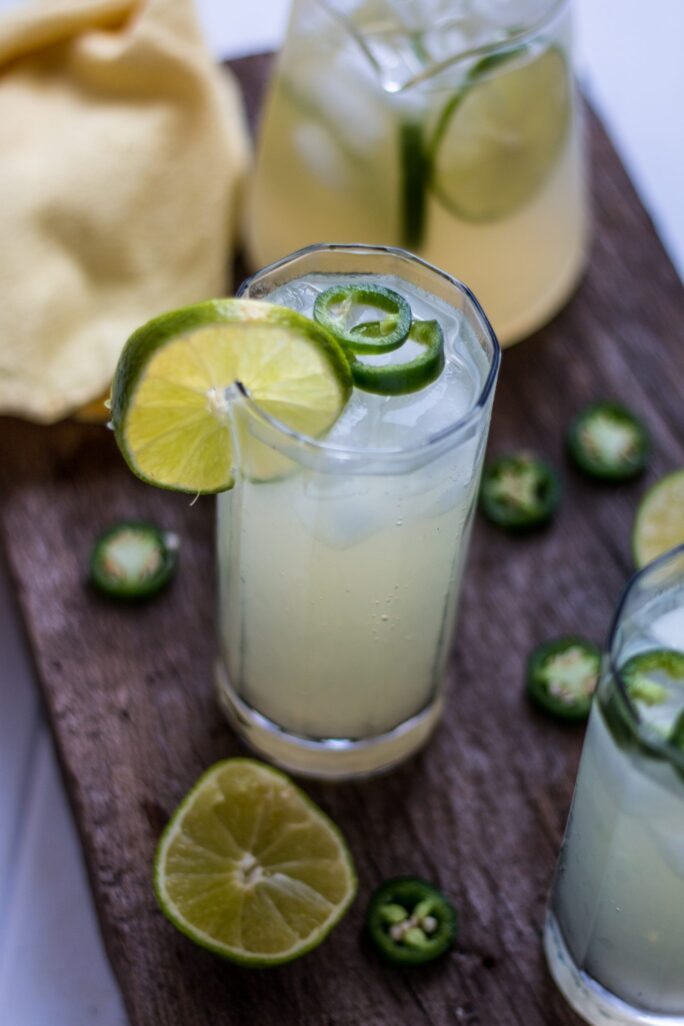 Author:
The Nut-Free Vegan
6 ½ cups water
1 ½ cups sugar
2 cups lime juice (about 8 limes)
2 Tbsp. agave
2 large jalapeño peppers, halved lengthwise and seeded
Mix 2 cups water with sugar until sugar is dissolved.
Stir in lime juice and agave.
Add remaining water and peppers.
Put in fridge for at least four hours.
Serving size:
1 cup
Calories:
About 150