Cauliflower Rice Risotto with Peas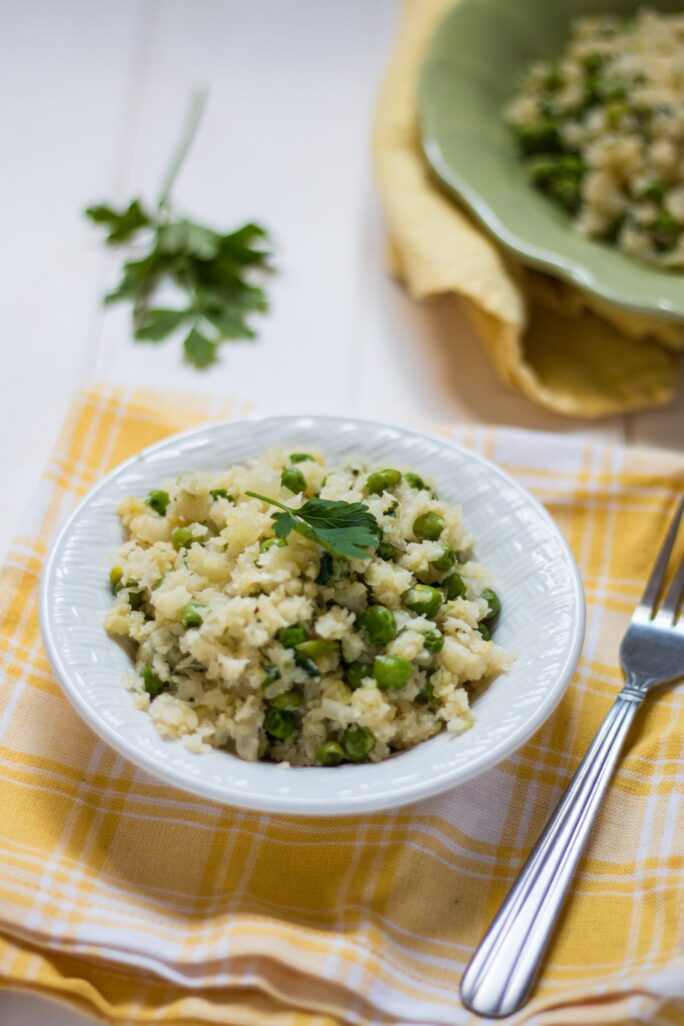 Author:
The Nut-Free Vegan
Recipe type:
Entree or Side
½ medium cauliflower, grated into "rice"
1 tsp. oil
½ onion, diced
2 cups vegetable broth
1 cup peas
3 Tbsp. vegan butter
1 tsp. nutritional yeast
2 tsp. Italian parsley, chopped
Salt to taste
"Rice" cauliflower with medium box grater.
Heat oil in Dutch oven or other deep pan and add onions. Cook until translucent, about 5 minutes.
Stir in cauliflower and cook 5 more minutes.
Add vegetable broth and bring to boil, then reduce to simmer. Cook 5 minutes or until liquid is absorbed.
Stir in peas, butter and nutritional yeast. Cook 5 minutes.
Add parsley and salt, cook 1 minute, then remove from heat and serve.
Serving size:
1 cup
Calories:
About 150
Recipe by
The Nut-Free Vegan
at http://thenutfreevegan.net/cauliflower-rice-risotto-with-peas/