Dairy-Free Pudding Pops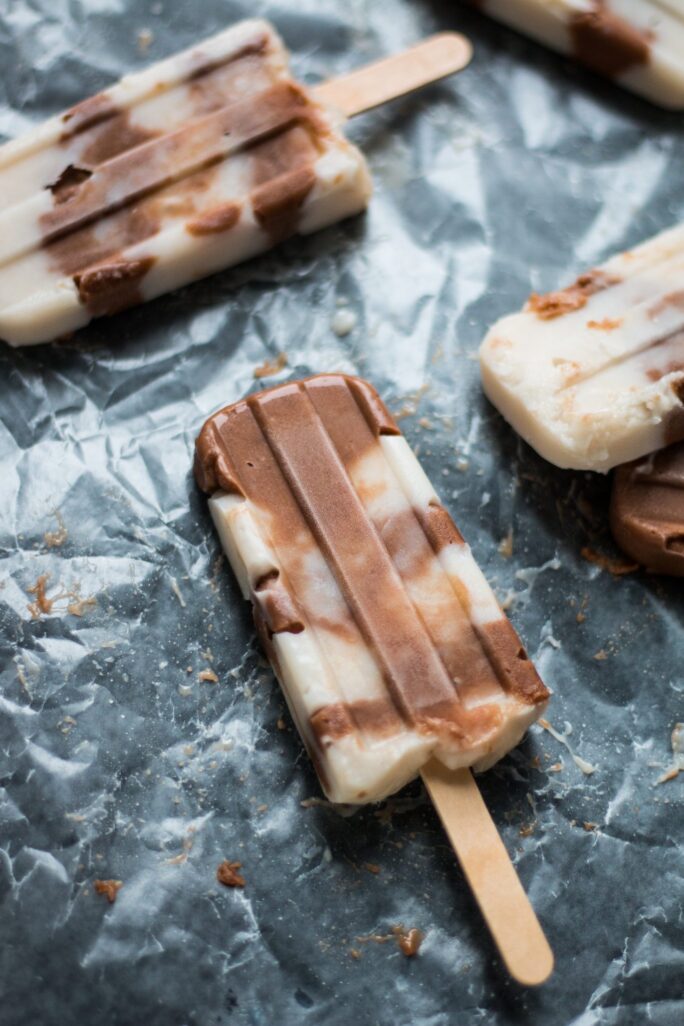 Author:
The Nut-Free Vegan
For the vanilla pudding
1½ cups nondairy milk (I used coconut, but soy or hemp would work, too)
⅔ cup sugar
⅓ cup cornstarch
1 tsp. vanilla extract
For the chocolate pudding
11/2 cups nondairy milk
⅔ cup sugar
⅓ cup cornstarch
2 Tbsp. cocoa powder
½ tsp. vanilla extract
Place milk, sugar and cornstarch into a medium saucepan and stir together. Bring heat to medium-low.
Heat for 6–8 minutes, stirring continually, until pudding begins to thicken. Remove from heat and stir in vanilla. Place in fridge for two hours.
Follow vanilla pudding procedure, adding cocoa with milk, sugar and cornstarch.
Add one teaspoon of vanilla to popsicle molds, repeat with chocolate. Continue alternating until all pudding is used and place pops in freezer for at least four hours.
Serving size:
1 pop
Calories:
About 200