Coffee Scones with Maple Glaze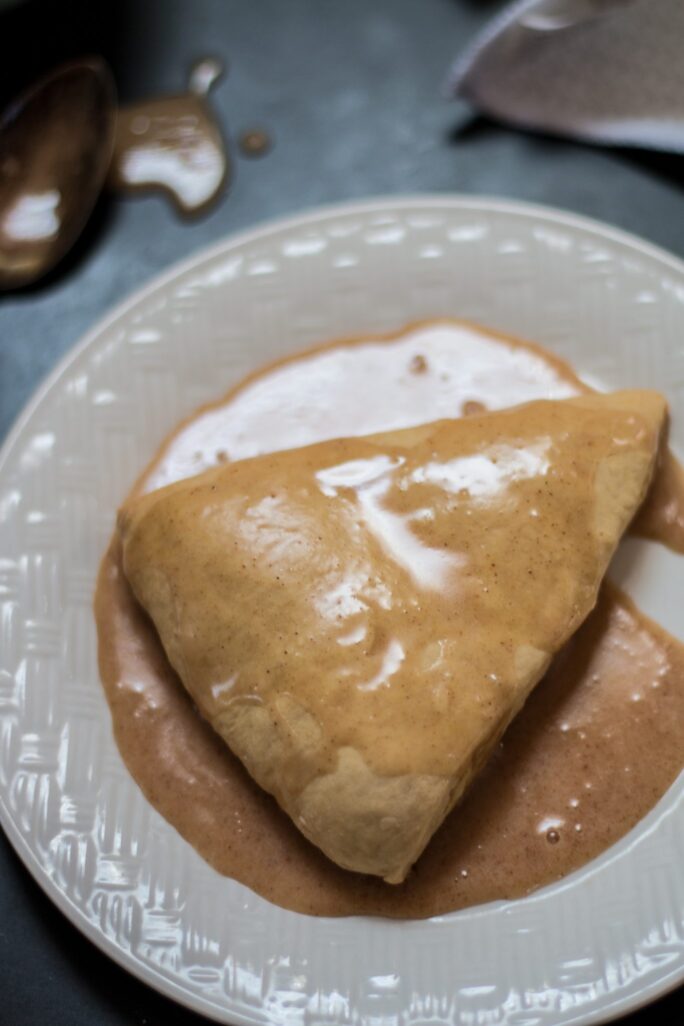 For the scones
2 cups pastry flour
¼ cup brown sugar
3 tsp. baking powder
1 tsp. salt
¼ cup butter
½ cup soy milk
1 Tbsp. coffee
For the icing
2 cups powdered sugar
3 Tbsp. soy milk
2 Tbsp. maple syrup
½ tsp. maple flavor
½ tsp. cinnamon
Preheat oven to 400°.
Mix flour, sugar, baking powder and salt in large mixing bowl.
Cut cold butter into mixture, add in milk and coffee.
Mix ingredients thoroughly and knead for 2 minutes on lightly floured surface.
Roll dough into ¾"-thick circle and cut into 6 pie pieces.
Place on parchment paper-covered baking sheet and put in oven for 10 minutes.
While scones bake, mix icing ingredients together.
Let scones cool on baking rack for 10 minutes and then brush on icing.
Serving size:
1 scone
Calories:
About 350
Recipe by
The Nut-Free Vegan
at http://thenutfreevegan.net/coffee-scones-maple-glaze/