5-Minute, Nut-Free Queso Dip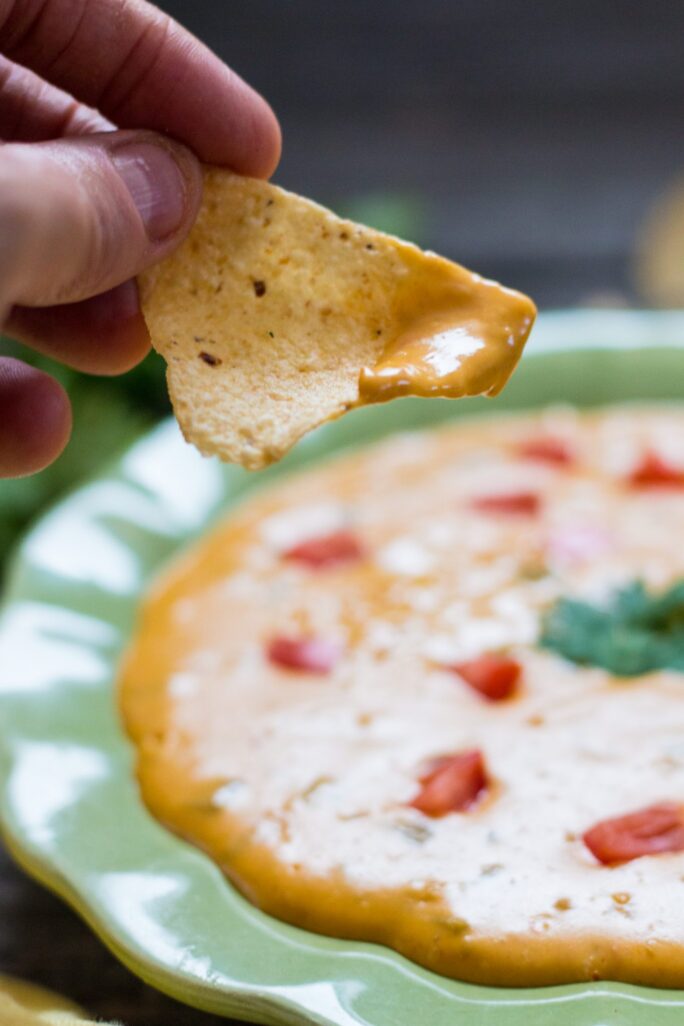 Author:
The Nut-Free Vegan
½ cup dairy-free milk (I used soy for its heavier consistency)
½ small onion, minced
½ tsp. salt
1 Tbsp. cumin
1 (4.5 oz.) can green chiles
Add all ingredients to a medium-size saucepan and cook over low heat, stirring constantly, until cheese has melted.
Top with diced tomato and/or cilantro and serve immediately.
This recipe is gluten free.
Serving size:
¼ of recipe
Calories:
About 175
Recipe by
The Nut-Free Vegan
at http://thenutfreevegan.net/5-minute-nut-free-queso-dip/