Easy Tofu Teriyaki Skewers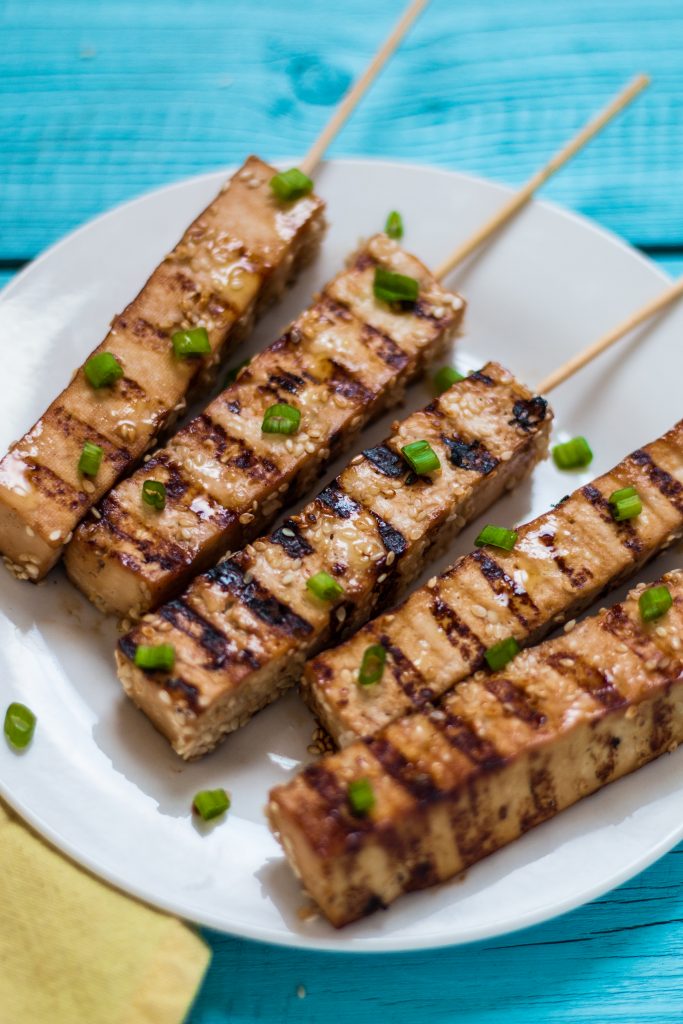 Author:
The Nut-Free Vegan
Recipe type:
Appetizer or Entree
½ cup soy sauce
1 cup water
1 Tbsp. ground ginger
½ tsp. minced garlic
¼ cup light brown sugar
3 Tbsp. agave
3 Tbsp. corn starch
2 (14 oz.) packages firm tofu, pressed and dried
2 Tbsp. sesame seeds
Mix all ingredients except tofu in a large mixing bowl.
Slice each brick of tofu into 8 strips and place in marinade. Refrigerate for at least 15 minutes.
Put skewer in one end of each tofu strip and grill tofu for 3 minutes on each side.
Top with sesame seeds and serve.
This recipe can be made gluten-free with the proper soy sauce.
Serving size:
1 skewer
Calories:
About 80
Recipe by
The Nut-Free Vegan
at http://thenutfreevegan.net/easy-tofu-teriyaki-skewers/