Chunky Chocolate Chia Granola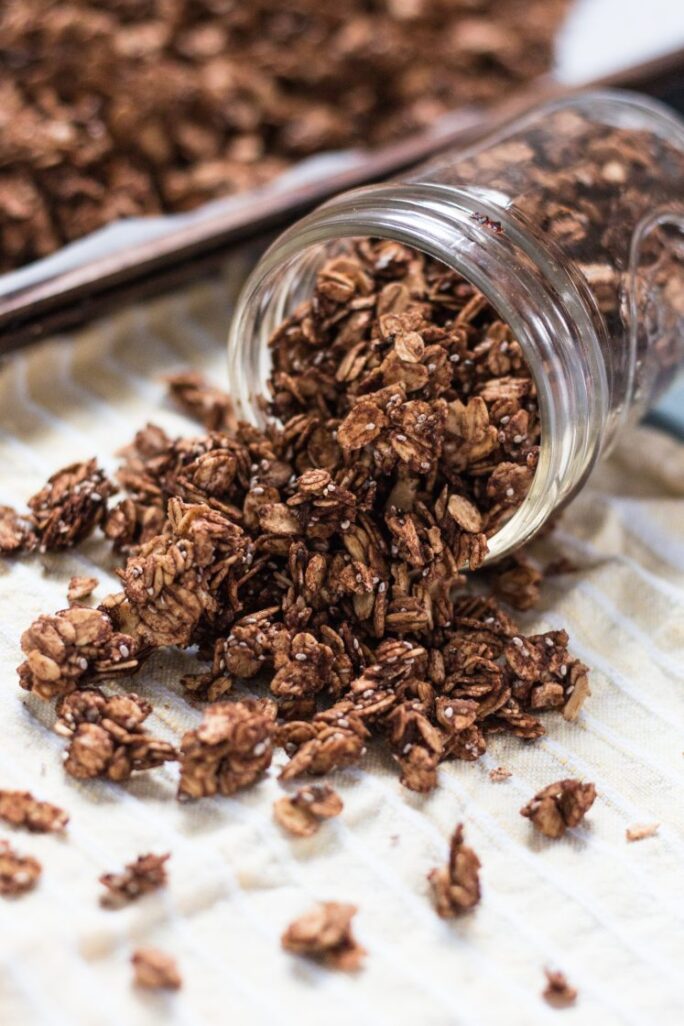 Author:
The Nut-Free Vegan
½ cup chia seeds
4 cups rolled oats
2 Tbsp. cocoa powder
⅓ cup brown sugar
2 vegan eggs*
⅓ cup coconut oil
⅓ cup agave
1 pinch of salt
Preheat oven to 300° F.
Soak chia seeds in 2 cups of water for 20 minutes and drain.
Add all ingredients to a large mixing bowl and stir together.
Line a baking tray with parchment paper and spread mixture evenly over it. Push the granola at the center of the pan outward so that it clumps up close to edges—this will cause clusters to form while baking. Bake for 40 minutes and let cool for 10 minutes.
Serving size:
1 cup
Calories:
About 300
Recipe by
The Nut-Free Vegan
at http://thenutfreevegan.net/chunky-chocolate-chia-granola/