Caprese Salad Grilled Cheese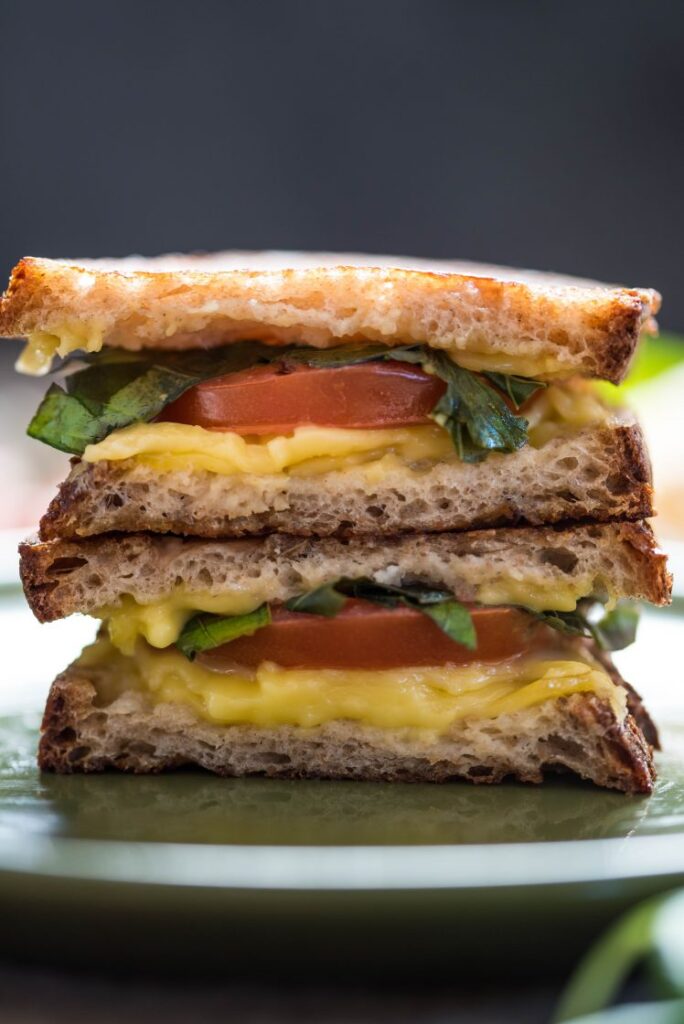 Author:
The Nut-Free Vegan
1 tsp balsamic vinegar
2 Tbsp. vegan mayonnaise
1 Tbsp. olive oil
2 slices of bread (I used sourdough, but whatever you prefer will work)
2–3 slices of Field Roast Creamy Original Chao Slices or your preferred vegan mozzarella
2 thick tomato slices
4 basil leaves, cut
Mix balsamic vinegar with mayonnaise and coat one side of each slice of bread.
Heat oil over low heat in frying pan and add one slice of bread, mayonnaise-side down.
Layer "cheese," tomato and basil onto bread and top with remaining slice—mayonnaise-side up.
Cook until cheese begins to melt and bread turns brown, about 5 minutes. Turn sandwich over and repeat.
Serving size:
1 sandwich
Calories:
About 375
Recipe by
The Nut-Free Vegan
at http://thenutfreevegan.net/caprese-salad-grilled-cheese/