Argentine Choripán Sandwich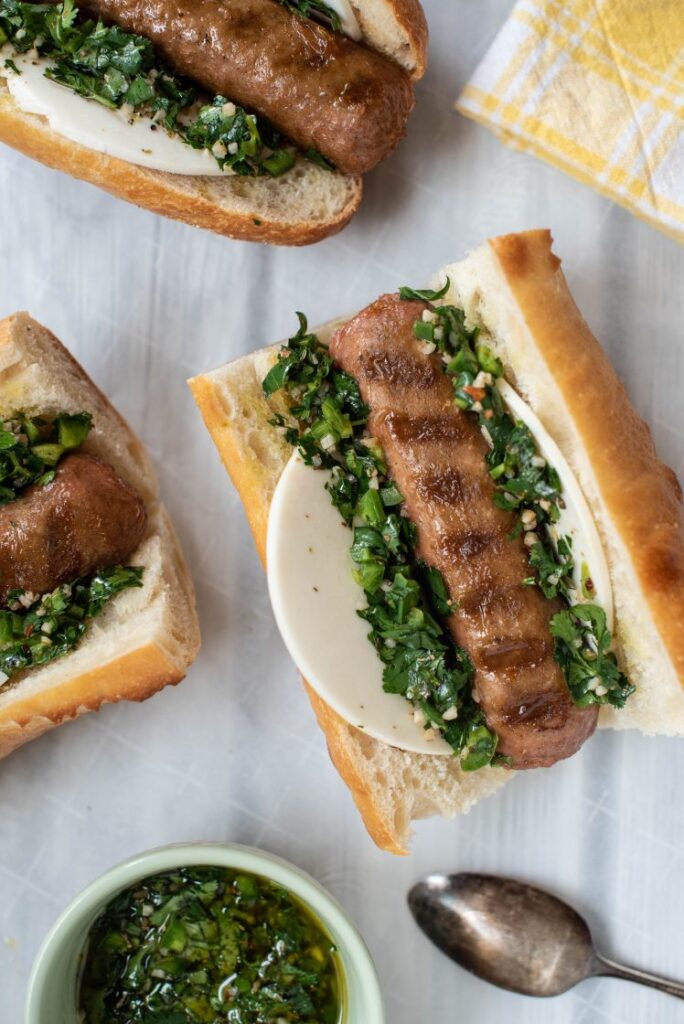 Author:
The Nut-Free Vegan
Heat the sausages per package instructions.
Cut open baguette pieces and add 1 slice of provolone to each. Place sausages onto bread.
Top each sausage with 1 Tbsp. of chimichurri sauce (or more if you'd like). Add a dash of paprika to each sandwich and serve immediately.
It's not necessary to heat or toast the baguette, but you can and it'll add another layer of tastiness to the recipe.
Serving size:
1 sandwich
Calories:
About 480
Recipe by
The Nut-Free Vegan
at http://thenutfreevegan.net/argentine-choripan-sausage-sandwich/