Rosemary and Garlic Cauliflower Mash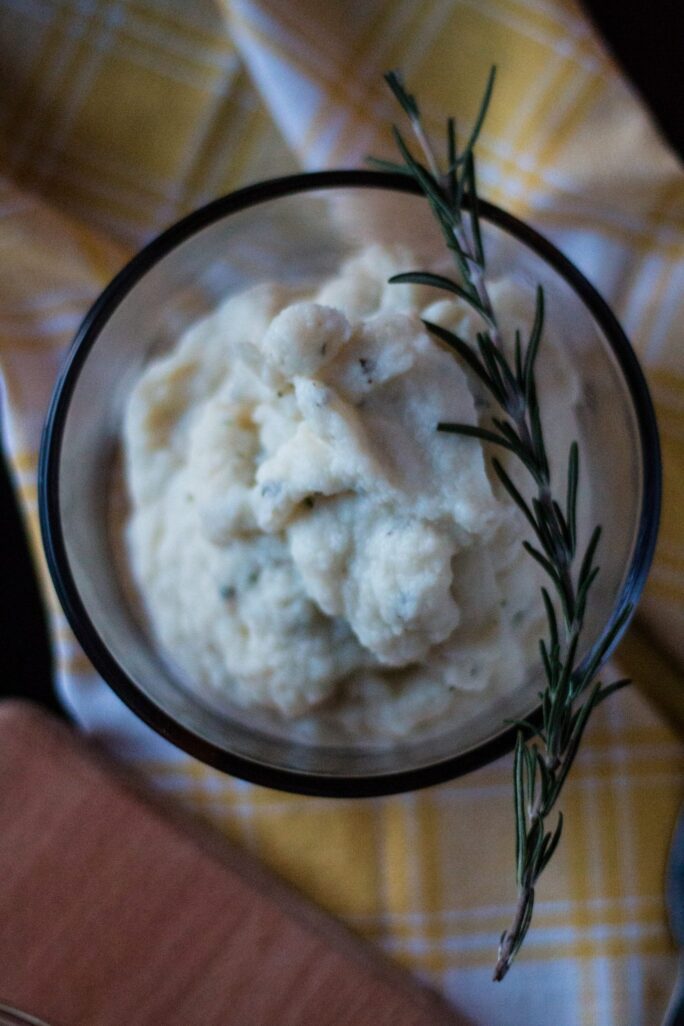 Author:
The Nut-Free Vegan
Serves:
About four servings
1 large head cauliflower
1 tsp. olive oil
2 Tbsp. garlic, minced
2 Tbsp. rosemary, chopped
1 Tbsp. vegan butter
⅓ cup coconut milk
½ teaspoon salt
1 pad vegan butter
Fill stockpot with 2 inches water; bring to boil.
Cut cauliflower into small pieces; place in water. Cover partially with lid and cook until pieces are tender, about 8 minutes.
Meanwhile, heat oil in small frying pan and add garlic and rosemary. Sautée about 90 seconds, until fragrant.
Drain water from cauliflower and place in food processor or blender. Add remaining ingredients and blend until pureed.
Serve immediately with pad of vegan butter.
This recipe is gluten-free.
Calories:
131 per serving
Recipe by
The Nut-Free Vegan
at http://thenutfreevegan.net/rosemary-garlic-cauliflower-mash/