Black Forest Cookies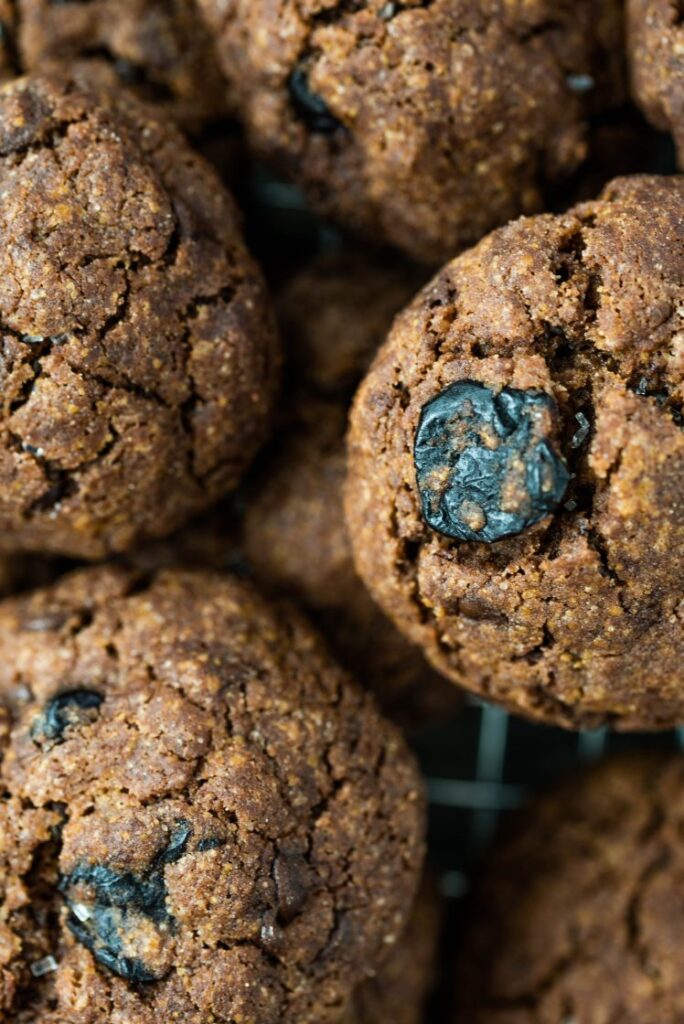 Author:
The Nut-Free Vegan
1 cup flour
½ cup sugar
¼ cup brown sugar
2 Tbsp. unsweetened cocoa powder
1 tsp. baking powder
½ tsp. salt
1 cup vegan butter, cut into small pieces
Egg replacer equal to 2 eggs (I used my Flax Seed Egg recipe)
1 tsp. vanilla extract
1 package semisweet vegan chocolate chips
1½ cups dried cherries
Preheat oven to 350°. Line two baking sheets with parchment paper and set aside.
In medium bowl, whisk together flour, sugar, cocoa, baking powder and salt. Set aside.
Melt butter and whisk in "eggs" and vanilla extract.
Whisk in dry ingredients until just combined. Fold in chocolate chips and cherries.
Roll the mixture into 2" balls and line on baking sheets, leaving 2" of space between them.
Bake for 10-12 minutes or until they're done inside.
Cool on baking trays for 1 minute and then transfer to a baking rack to finish cooling.
Serving size:
1 cookie
Calories:
About 200