Winter Detox Salad with Orange Vinaigrette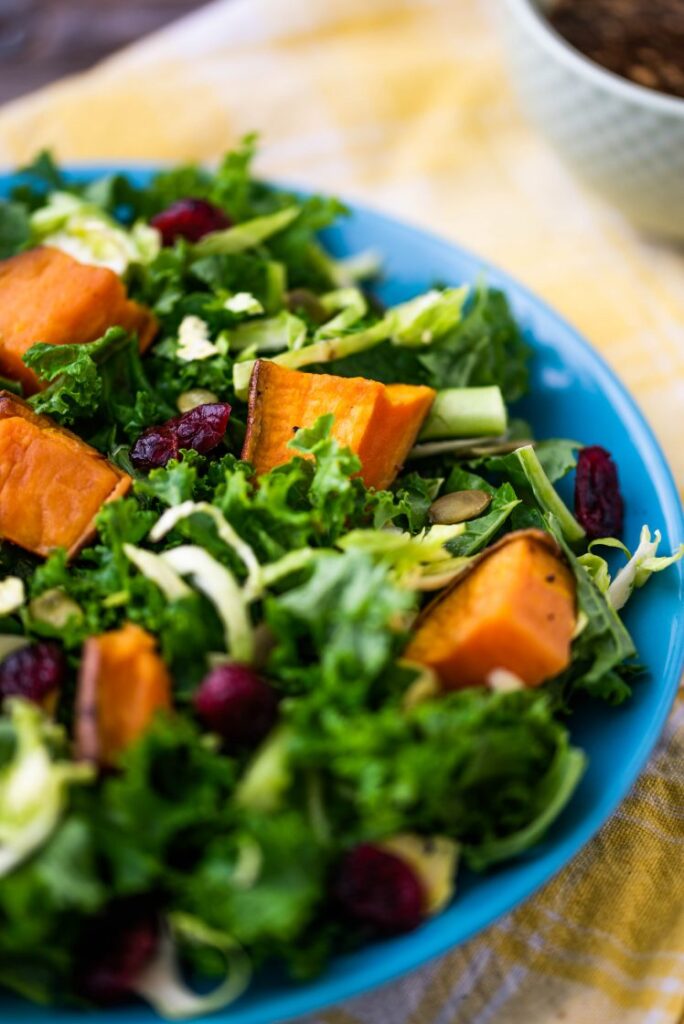 Author:
The Nut-Free Vegan
For the Sweet Potatoes
2 medium sweet potatoes, cut into large cubes
1Tbsp olive oil
Pinch of Salt
Pinch of Pepper
For the Vinaigrette
¼ cup orange juice
1 Tbsp. Dijon mustard
2 tsp. balsamic vinegar
2 tsp. maple syrup
1 tsp. chia seeds
4 cups kale, chopped and massaged
2 cups shredded Brussels sprouts
½ cup pumpkin seeds
½ cup dried cranberries
Preheat oven to 400º. Toss sweet potatoes with oil, salt and pepper and spread out evenly on a large baking sheet. Roast for 30 minutes (or until tender), tossing again at 15 minutes.
Mix vinaigrette in large bowl. Add kale and massage dressing into it for 1 minute. Add sweet potatoes.
Portion mixture out onto plates and top evenly with remaining ingredients.
This recipe is gluten-free.
Serving size:
¼ of recipe
Calories:
About 275
Recipe by
The Nut-Free Vegan
at http://thenutfreevegan.net/winter-detox-salad-with-orange-vinaigrette/