Tandoori Cauliflower Steaks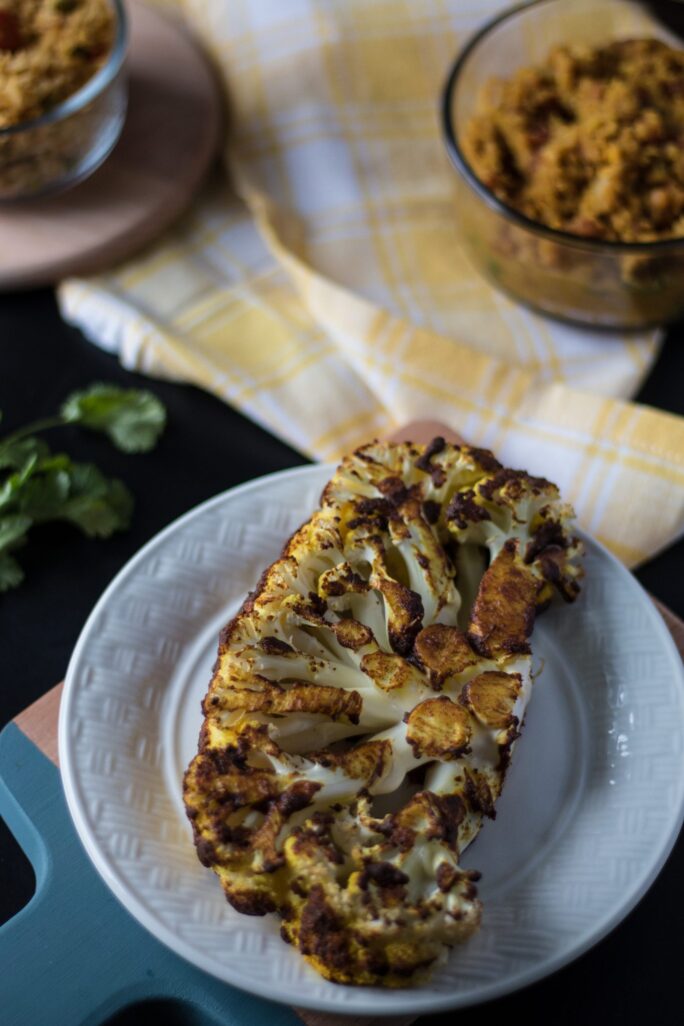 Author:
The Nut-Free Vegan
1 large head cauliflower
1 Tbsp. melted butter substitute
1 tsp. paprika
½ tsp. turmeric
1 Tbsp. garam masala
½ tsp. cloves
1 tsp. cumin
Preheat oven to 400°F.
Cut stem off cauliflower so it sits flat; remove leaves.
Starting in middle, slice 4 steaks out of head; save florets for other use.
Line baking sheet with parchment paper and place 4 steaks on it.
Brush top of steaks with butter, then spread on rub (about 1 tsp. per steak).
Heat 20 minutes.
Flip steaks, rub with butter and rub and then heat for another 15 minutes or until steaks are tender.
This recipe is gluten-free!
Serving size:
1 steak
Calories:
100
Recipe by
The Nut-Free Vegan
at http://thenutfreevegan.net/tandoori-cauliflower-steaks/