SBJ and J (SunButter, Jelly and Jalapeño)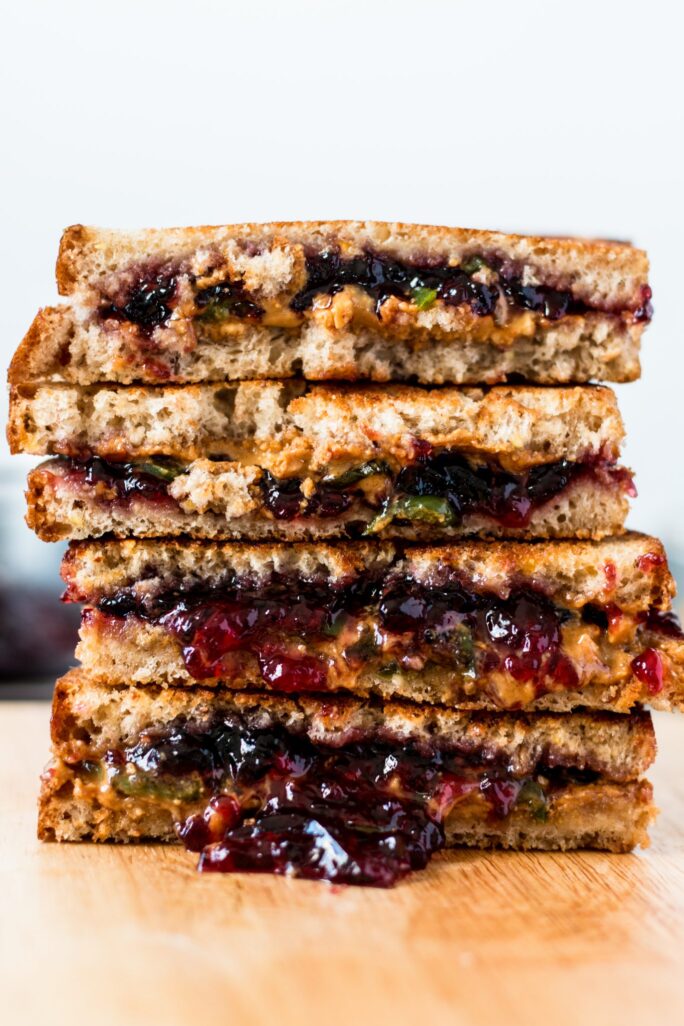 Author:
The Nut-Free Vegan
3 Tbsp. olive oil
1 large jalapeno pepper, sliced
2 slices of your favorite bread (I use Whole Foods' Whole Wheat)
2 Tbsp. Sunbutter Natural Crunch or other nut-free butter
2 Tbsp. jelly (grape and strawberry work best with the peppers)
Heat 1 Tbsp. olive oil over low-medium heat in frying pan; add jalapeno and sauté until soft, about 3 minutes. Set aside.
Spread SunButter on 1 slice bread. Add jelly to the other slice.
Heat remaining oil and place bread plain side down in oil, moving it around to make sure pieces are coated evenly on bottom. Cook about 2 minutes.
Add jalapenos to jelly and combine bread slices to form sandwich. Cook until brown on both sides, about 3 minutes each.
There are quite a few alternatives to nut butter out there. Here is
a list of five
that would work pretty well with this recipe.
Serving size:
1 sandwich
Calories:
400 calories
Recipe by
The Nut-Free Vegan
at http://thenutfreevegan.net/sbj-and-j-sunbutter-jelly-and-jalapeno/