Jalapeño Buttered Popcorn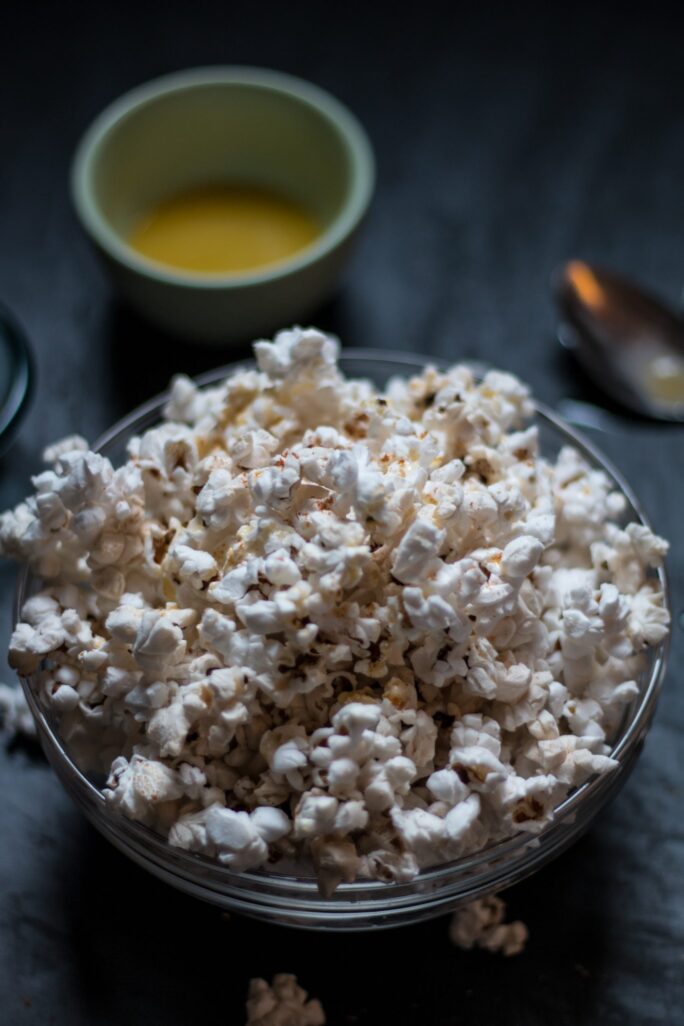 Author:
The Nut-Free Vegan
1 Tbsp. nondairy butter, melted (I use Earth Balance spread)
1 Tbsp. juice from a jar of pickled jalapeño slices
1 bowl popped popcorn
½ tsp. paprika
Whisk together melted butter and jalapeño juice.
Pour over popcorn, shaking bowl to distribute evenly.
Top with paprika.
Serving size:
1 bowl
Calories:
500
Recipe by
The Nut-Free Vegan
at http://thenutfreevegan.net/jalapeno-buttered-popcorn/