Sautéed Brussels Sprouts with Balsamic Strawberries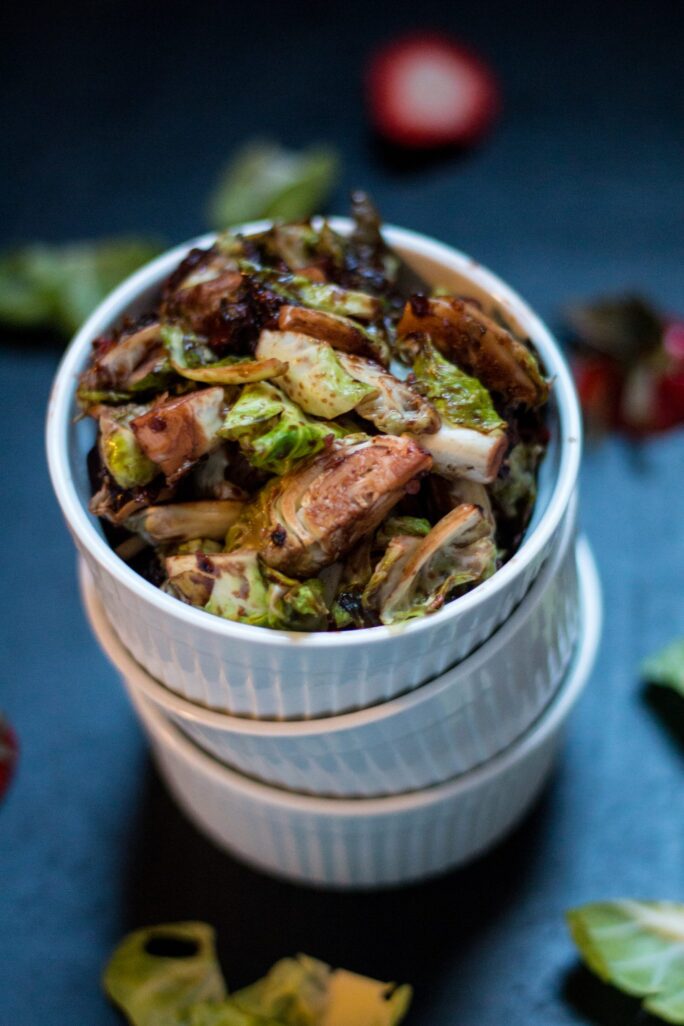 Author:
The Nut-Free Vegan
Balsamic strawberries
½ cup balsamic vinegar
1 cup stemmed and sliced strawberries
1 Tbsp. brown sugar
¼ tsp. salt
1 Tbsp. orange juice
Brussels sprouts
1 Tbsp. olive oil
1 Tbsp. garlic, minced
About 24 Brussels sprouts, quartered
½ tsp. salt
½ tsp. pepper
Heat balsamic in small saucepan over medium heat, just until boiling; reduce heat to low and simmer until it reduces to half its volume.
Stir in remaining ingredients; increase heat to medium and bring to a boil. Reduce heat to low and let simmer 5 minutes.
Meanwhile, heat oil over medium heat and sauté garlic 30 seconds.
Add Brussels sprouts and cook 4 to 5 minutes, until they are tender and bright green. Add salt and pepper.
Remove from heat and stir in balsamic strawberries.
This recipe is gluten-free.
Serving size:
About ½ cup
Calories:
50
Recipe by
The Nut-Free Vegan
at http://thenutfreevegan.net/sauteed-brussels-sprouts-with-balsamic-strawberries/