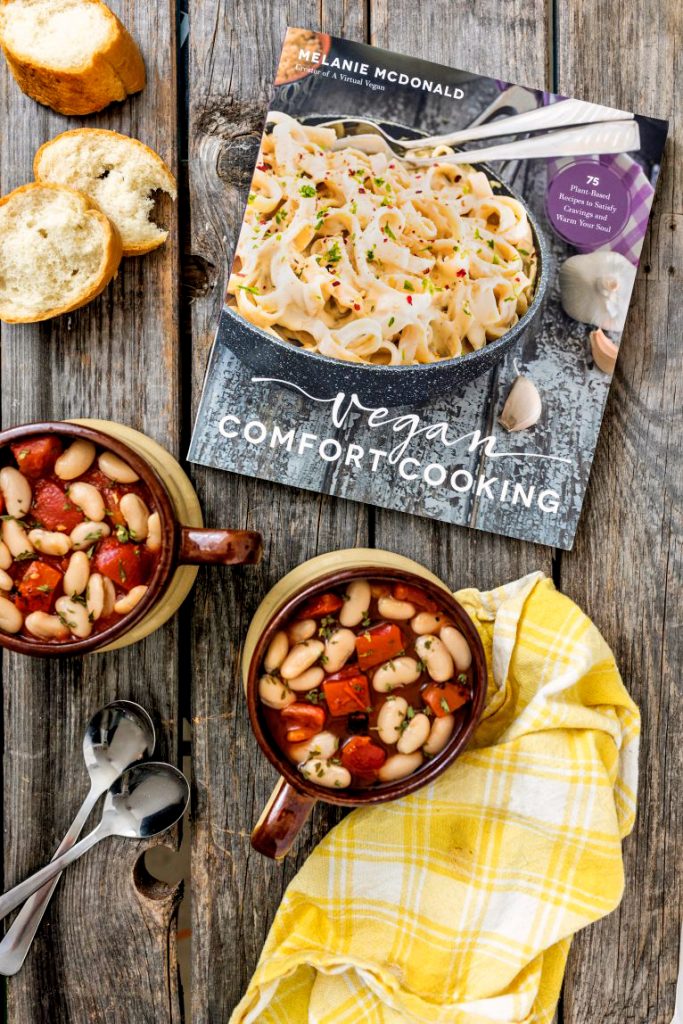 Since running became a big part of my life last year I've tried my best to eat light and clean meals. But that doesn't mean I've given up on the occasional rich and decadent meal that tastes out of this world (OK, probably more than just occasionally. But I burn a lot of calories!). So I'm always on the lookout for these kinds of recipes to have on hand when the mood strikes and I want to satisfy my cravings. Lucky for me (and for you!) Melanie McDonald's Vegan Comfort Cooking hit bookstores this week.
If you're not familiar, Melanie runs a really popular site called A Virtual Vegan, which is full of amazing recipes. For instance: Portabello Pot Roast, Instant Pot Potato Curry and Homemade Habanero Sauce to name a few. Sounds great, right? Likewise, her flair for making delicious, accessible recipes carries through to Vegan Comfort Cooking. The book contains 75 dishes designed to make you happy.
A FEW DISHES I'M EXCITED TO MAKE:
Saucy Salted Caramel Brownies
"Ale Yeah" Rosemary Beer Bread
Sticky Sweet and Sour Tofu
Loaded Zucchini Breakfast Casserole
Down 'n' Dirty Taco Fries
But one that I already did try is the Smoky Tomato and White Bean Soup—the recipe for which I'm sharing below. It's a really easy recipe to make and the flavors are out of this world. It's perfect on a rainy day, or if you're just craving something hearty and delectable (Also, it pairs nicely with my Southwestern Detox Salad!). And that's how all the recipes in this book feel: they're familiar, filling and, well, comforting. I don't know about you, but to me that makes for a fantastic cookbook!
Vegan Comfort Cooking is available online and in bookstores now. Scroll down to find the recipe for Smoky Tomato and White Bean Soup.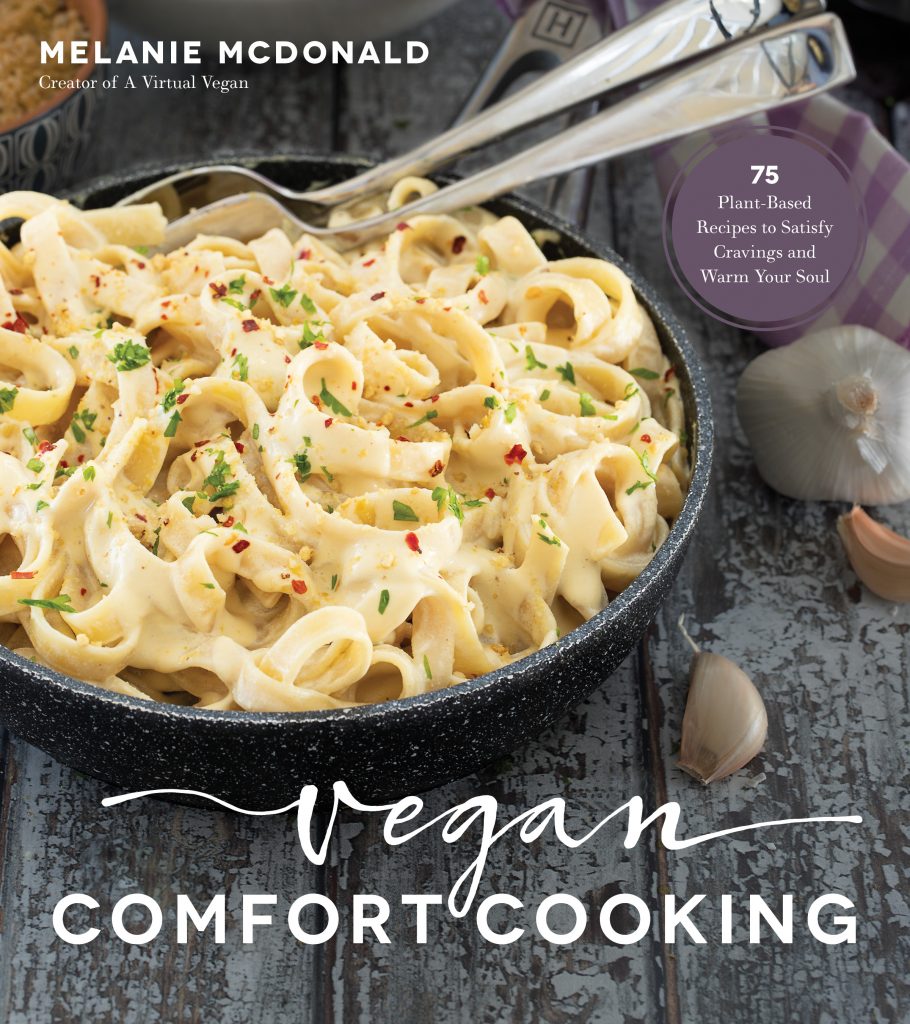 Tell Me What You Think
As always, I'd love to hear your thoughts on this recipe if you make it. So drop me a comment below, and be sure to tag @nutfreevegan on social media if you're posting photos. Plus, it's always super fun to see these dishes out in the wild!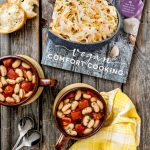 Print
Smoky Tomato and White Bean Soup
Serve this brimming-with-flavor soup in deep bowls that you can cozily wrap your hands around on a chilly evening. It's easy to make, easy to eat and one of those recipes that gets even more flavorful with time, so it is perfect for making ahead. It even freezes well. My No-Knead Focaccia (page 121) is its perfect partner.
Materials
1

tbsp

15 ml olive oil or water

1

large onion

finely chopped

2

celery ribs

finely chopped

5

cloves

garlic

finely chopped

1

tsp

smoked paprika or chipotle powder

½

tsp

ground cumin

¼

cup

60 g tomato paste

27

oz

765 g canned chopped fireroasted tomatoes

2

tsp

10 g salt, plus more to taste

½

tsp

freshly ground black pepper

3

cups

720 ml vegetable stock

1

tbsp

12 g cane or granulated white sugar

4½

cups

1.2 kg white kidney, cannellini or lima beans, drained and rinsed
Instructions
In a large skillet, heat the olive oil or water (for oil-free cooking) over medium heat. Sauté the onion and celery for about 10 minutes, until they are starting to go golden brown. If you are using water to sauté, you will need to add a little more water every few minutes to prevent the onion and celery from sticking.

Add the garlic, smoked paprika and cumin and continue to cook for another 2 minutes, stirring constantly. Then add all the other ingredients. Stir well to combine, allow to come to a simmer and cook for another 20 minutes. Add a little water to adjust the consistency to your liking, check the seasoning and adjust to taste; then serve. I like the soup chunky, but you can use an immersion blender right in the pan to make it smoother and creamier, if you want to.
Notes
TIP: Make this soup with only 11/2 to 2 cups (360 to 480 ml) of stock instead of 3 cups (720 ml), so it's more like a thick stew, and serve it over rice, quinoa or couscous.
Reprinted with permission from Vegan Comfort Cooking by Melanie McDonald, Page Street Publishing Co. 2019. Photo credit: Melanie McDonald.