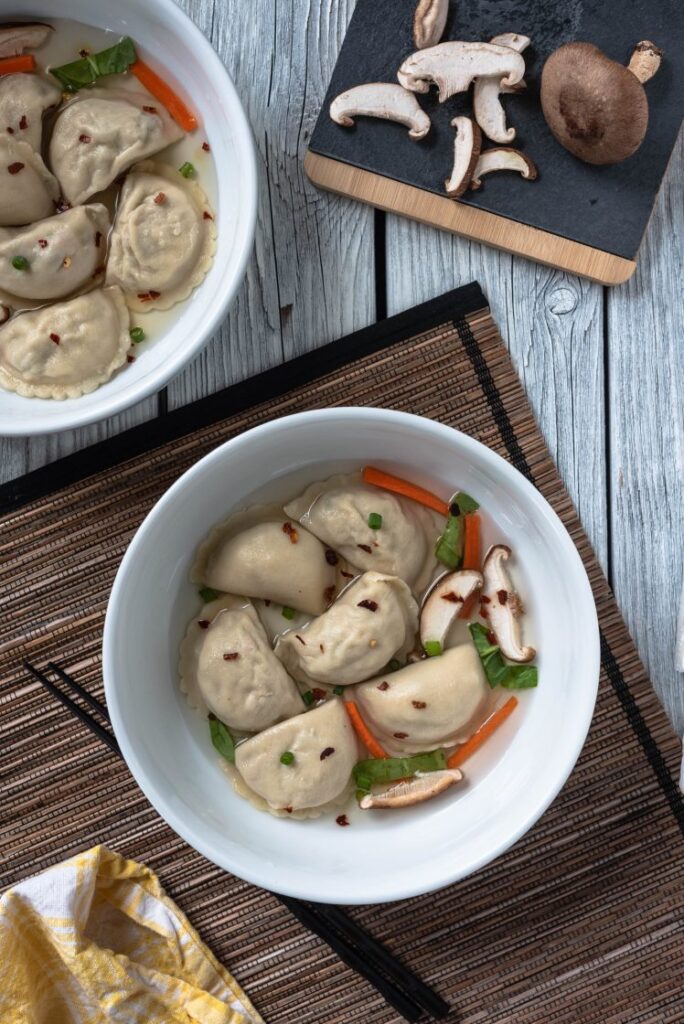 Before I get into this week's recipe, I have to tell you about my amazing birthday trip over Labor Day weekend (which is why I'm behind on posting recipes!). My wonderful wife, Laura, took me to the Catskills in upstate New York for some hiking, vegan food and one other amazing experience.
First, we stopped in Woodstock and discovered what would become our go-to restaurant for the trip: Garden Café. Laura, who is newly vegan, had a TLT sandwich and I ordered some incredible cauliflower tacos. We went back to that restaurant two other times over the weekend, even though it was about 30 minutes away from our BnB.
After kayaking the North/South Lake on Hunter Mountain and hiking to beautiful Kaaterskill Falls on Sunday, we spent Monday at the Catskill Animal Sanctuary—probably my new favorite place in the world. Here, animals who were rescued from horrible conditions that most likely would've led to early and painful deaths are given a ton of love and care by the knowledgeable and friendly staff. It was amazing to see these creatures happy and healthy and to interact with them. There's so much love in this place! I took a bunch of photos, of course. My plan is to eventually sell prints (from this and other sanctuaries) and give the proceeds back to the place of origin. Below is one of my new pal Travis, and you can see the rest here.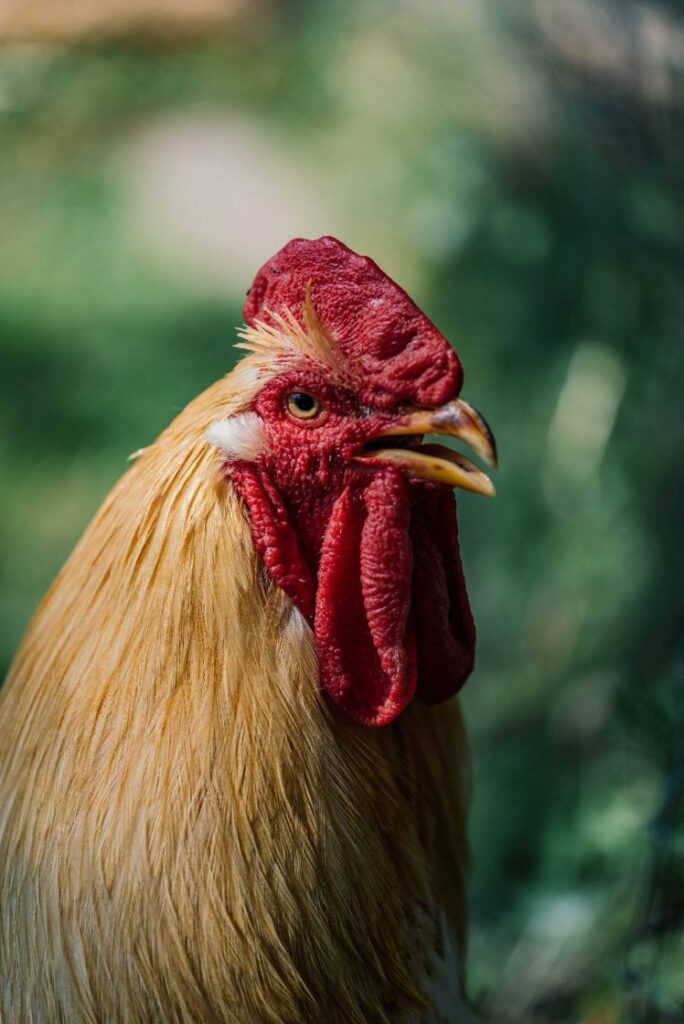 One of the coolest things at the sanctuary was meeting Chef Sara, who is on site to give demonstrations of simple and delicious vegan recipes for things that are common for non-vegans. It's a great way to show how easy a transition could be. I also got to talk plant-based nutrition with a woman who was there looking to change her diet because of health reasons. She came from a very meat-heavy culture in Argentina, so it was exciting that she was open to hearing about the benefits of a vegan diet.
So if you're ever upstate, I urge you to check out Catskill Animal Sanctuary or one of the several others that are in the area (there's Woodstock, and Farm Sanctuary is a few hours away, too). It's a really amazing experience to interact with these animals and get to know their personalities. And there are other sanctuaries all over the country (and the world), so even if you're not in New York there are ways to spend time with plenty of rescued animals and help the cause.
OK, finally on to the recipe!
Earlier this week Nasoya sent me some samples of their new vegan dumplings. I get things like this all the time, but I don't often incorporate them into the blog because they're not always great. However, these dumplings were super tasty, so I decided to build a flavorful broth base for them.
I used the Tofu Vegetable Dumplings, which are filled with—obviously—tofu and vegetables. Then I loaded up the broth with more veggies to fill out the bowl a bit. There are also Thai Basil Vegetable Dumplings, which would surely work well, too. I thought basil might interfere with what I had in mind though.
This recipe is really simple, but it's also super hearty—certainly perfect for the chilly weather that appears to be upon us. So give it a try and let me know what you think in the comments below. I think you're really going to love it. And do try to visit an animal sanctuary!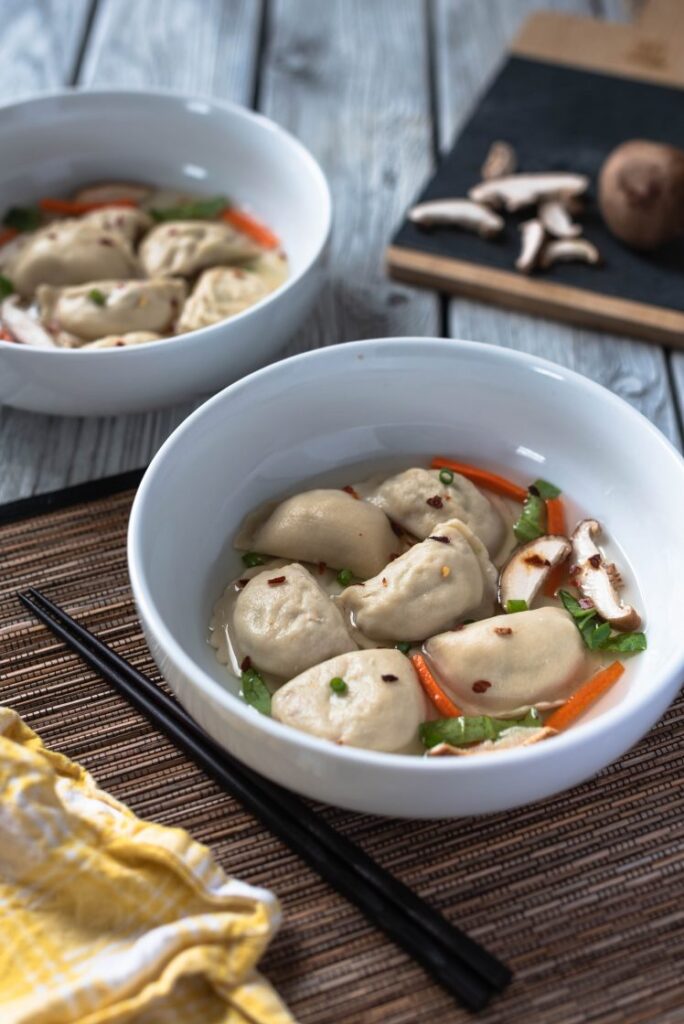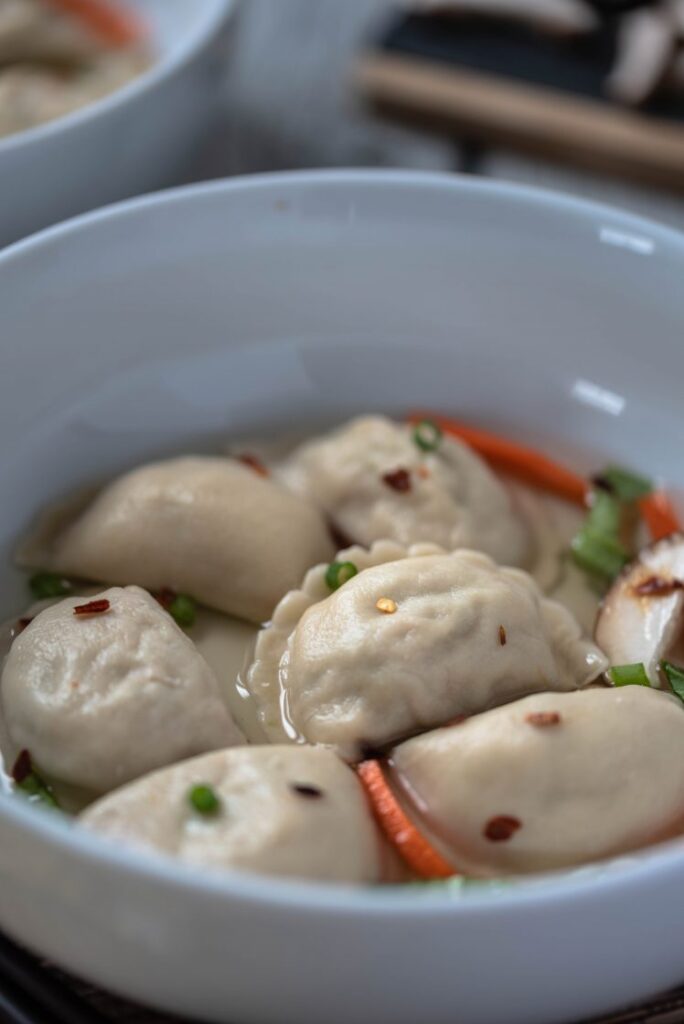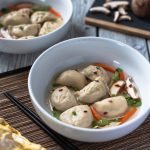 Print
Asian Dumpling Soup
This simple Asian Dumpling Soup uses Nasoya Tofu Vegetable Dumplings to enhance an already super flavorful broth and make an incredibly hearty and satisfying vegan meal.
Materials
1

box

32 oz. vegetable broth

1

tsp.

grated or minced ginger

2

cloves

garlic

minced

1

Tbsp.

soy sauce

1

tsp.

sesame oil

1

package Nasoya Tofu Vegetable Dumplings

1

cup

shitake mushrooms

capped and sliced

1

carrot

cut into small matchsticks

4

scallions

chopped

1

cup

spinach

chopped
Instructions
In a large sauce pan, bring broth, ginger, garlic, soy sauce and sesame oil to a boil. Reduce heat and simmer for 5 minutes.

While the broth simmers, prepare dumplings in a separate pan according to package and set aside, keeping them in the warm water.

Stir mushrooms and carrots into broth and cook for 3 more minutes.

Add scallions and spinach and cook for 1 more minute.

Using a slatted spoon, evenly distribute dumplings among bowls and pour 1 cup of soup over each.
Nutrition