This page is a collection of the things that help The Nut-Free Vegan to go. It's technical things like web hosting and camera gear, and it's also the things I keep in the kitchen that help me to create my recipes. Since the site is new, many of the items here are things I've always had on hand. As The Nut-Free Vegan grows and I try new things, this page will evolve as well. Right now it's growing everyday as I continue to update it with all the things I use to make this site go. Check back regularly for updates.
Note: Some of the links below are affiliate links, so I will earn a commission if you purchase through them. Everything listed here is something that I use and trust completely. If you have any questions about anything, please ask away!
FOOD BLOG TOOLS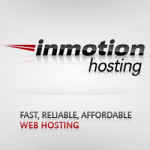 InMotion Hosting. To start a food blog you'll need a website. That means registering a domain and finding the right web host to suit your needs. InMotion Hosting can help you with both. I've been a customer of theirs for nearly a decade now, hosting several of my past sites through their servers. They're affordable, dependable and very blog-friendly. Their WordPress tools make hosting your blog a cinch.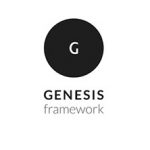 Genesis Framework. This is the skeleton upon which your WordPress site will run—the chassis for your blog. I've used a few a few different frameworks throughout the years and Genesis by far the most powerful. It's incredibly responsive, very SEO-friendly so your blog shows up higher in search engine results and very secure. And best of all it's not expensive.

Foodie Pro Theme. If the Genesis Framework is the chassis of your site, the theme is its body, its coat of paint. This sits on top of the framework and allows you to control how the world sees the site in their browsers. There are many, many themes out there, and any will work, but Foodie Pro seems to be the choice of many food bloggers—including myself—for its ease of use and versatility.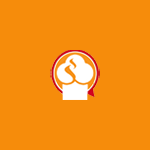 Easy Recipe Pro. Your WordPress site incorporates plugins, which are little add-ons that allow you to expand its capabilities. This one, Easy Recipe Pro, allows you to create recipes in your posts with ease. Just add all the info and it'll format everything in the way that you choose. There's also Easy Recipe, the free version of the plugin, which works well, if you want to start out with that.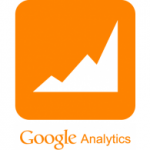 Google Analytics. As your website grows—especially if you plan on monetizing it—it's important to keep track of all its traffic details. This will help you to understand which of your content is performing well, which is performing poorly, and what you need to focus on going forward. This free tool from Google is the perfect way to monitor your stats. It might take some time to fully grasp it, but that's time well spent.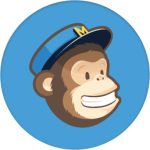 MailChimp. Many food bloggers have a mailing list that their posts go out to whenever something new goes up on the site. MailChimp is a great service for this, allowing a lot of customization options and integration of sign-up forms for your website. They also provide a lot of metrics for you to keep track of how well your mailings do once they're sent out. And best of all, MailChimp is completely free as long as your mailing list is under 2000 subscribers.
Food Blogger Pro. If you're starting out as a food blogger, this site is for you. It'll teach you the nuts and bolts of starting a site, and then it'll give you tips and how-tos on how to monetize, SEO and just about every other think you can think of that'll help your site to reach its maximum potential. And as a bonus, if you sign up through this link you'll get either a $3 discount on your first month at Food Blogger Pro, or 10% off a yearly membership.
PHOTOGRAPHY TOOLS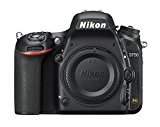 Nikon D750 This camera is fantastic, and relatively affordable as far as full-frame DSLRs go at about $1,800 (you can also find a used or refurbished one at a lower cost). There are less expensive cameras out there that will work just fine, but for me this one is solid and versatile so I can use it both in the studio and when I'm traveling and get a wider shot because it's not a crop sensor.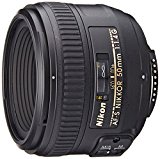 Nikon AF-S FX NIKKOR 50mm f/1.4G Lens The 50mm is my go-to lens for most food photography work that isn't macro. It has a great focal length for both tight and wide shots, and the f/1.4 aperture is perfect for creamy backgrounds and dramatic effect. This also makes a great portrait lens, too.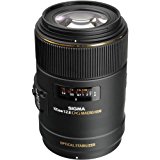 Sigma 258306 105mm F2.8 EX DG OS HSM Macro Lens for Nikon Macro is where it's at with food photography. This lens lets you get super tight with your shots and really bring out the details in your subject. It also compresses the background for a sweet bokeh blur.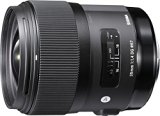 Sigma 35mm F1.4 ART DG HSM Lens for Nikon There's nothing better than a solid 35mm lens, and this one from Sigma is just that. Plus, it's a little cheaper than the Nikon version and includes a really wide F/1.4 aperture for beautiful background blur.
KITCHEN AND PANTRY STAPLES
Coming soon…