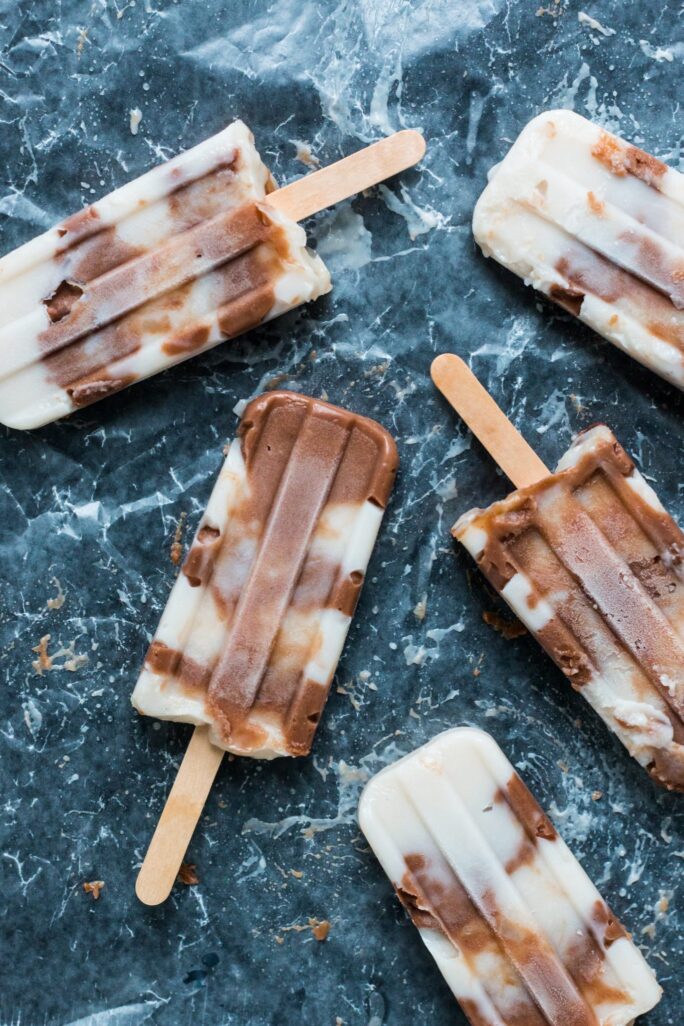 One of my joys as a kid, long before my vegan days, was a frosty Jell-O Pudding Pop on a hot summer day. My grandmother always had those on hand when I would spend the weekend with her, and I'd tear through them like they were going out of style. And when they were all gone, I'd go to the neighbor's yard up the street, where he ran a shaved ice business from his back porch. Those were fun, too, but they were no pudding pops.
Like many things from my childhood I grew out of loving this awesome dairy treat, and haven't thought about them in probably decades. But recently my wife was very sick and home from work for almost a full week. I'd bring things home from the store that were easy on the stomach, and one of them was rice pudding. It occurred to me that I wouldn't mind having some of that, and then a train of thought formed that led me back to Jell-O Pudding Pops. So instead of settling for rice pudding I decided to recreate my childhood and put together some of those amazing popsicles I loved so much.
There was a bit of trial and error, as I didn't get the vanilla pudding right on the first two tries. But, as they say, the third time was a charm and one day later I was back at my grandmother's house, enjoying the sweet, rich flavors of my very own pudding pop, and this time it was vegan-friendly. What an amazing thing.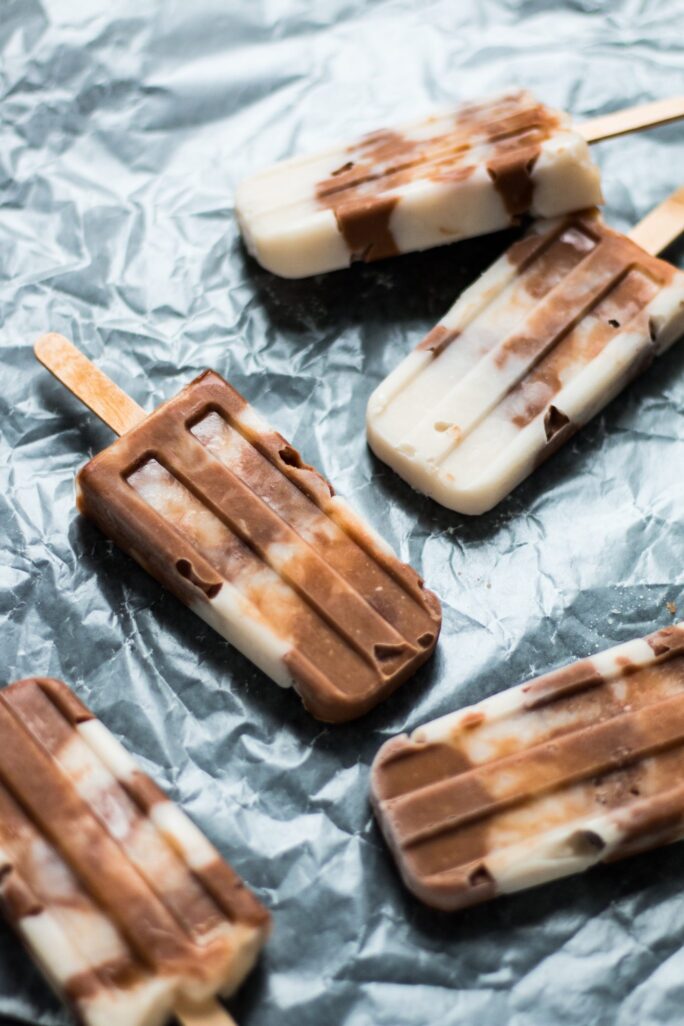 The vanilla recipe here is a modified version of this one from The Spruce, and the chocolate is similar with a few tweaks and chocolate incorporated.
If you're a pudding fan or just love popsicles, I think this recipe is for you. So give it a try and let me know how it goes in the comments below. Or, let me know what your favorite summertime treats were. I'd love to about hear them!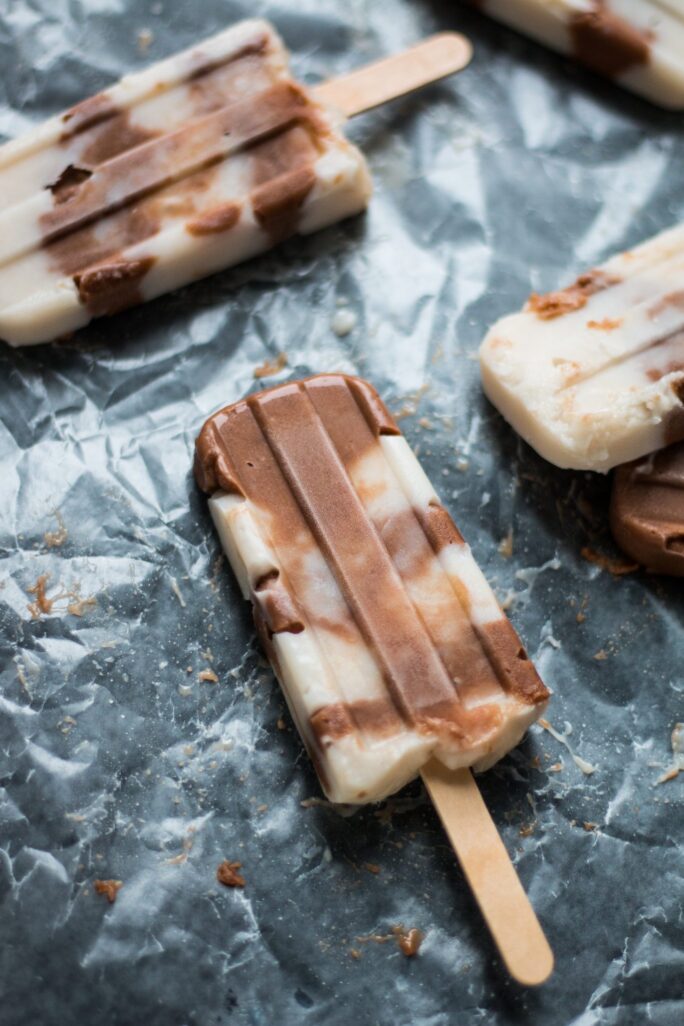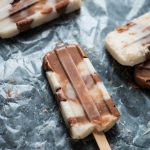 Print
Dairy-Free Pudding Pops
A veganized version of the classic pudding pops you had as a kid.
Materials
For the vanilla pudding

1½

cups

nondairy milk

I used coconut, but soy or hemp would work, too

2/3

cup

sugar

1/3

cup

cornstarch

1

tsp.

vanilla extract



For the chocolate pudding

11/2

cups

nondairy milk

2/3

cup

sugar

1/3

cup

cornstarch

2

Tbsp.

cocoa powder

½

tsp.

vanilla extract
Instructions
For the vanilla pudding
Place milk, sugar and cornstarch into a medium saucepan and stir together. Bring heat to medium-low.

Heat for 6–8 minutes, stirring continually, until pudding begins to thicken. Remove from heat and stir in vanilla. Place in fridge for two hours.
For the chocolate pudding
Follow vanilla pudding procedure, adding cocoa with milk, sugar and cornstarch.
For pops
Add one teaspoon of vanilla to popsicle molds, repeat with chocolate. Continue alternating until all pudding is used and place pops in freezer for at least four hours.
Nutrition