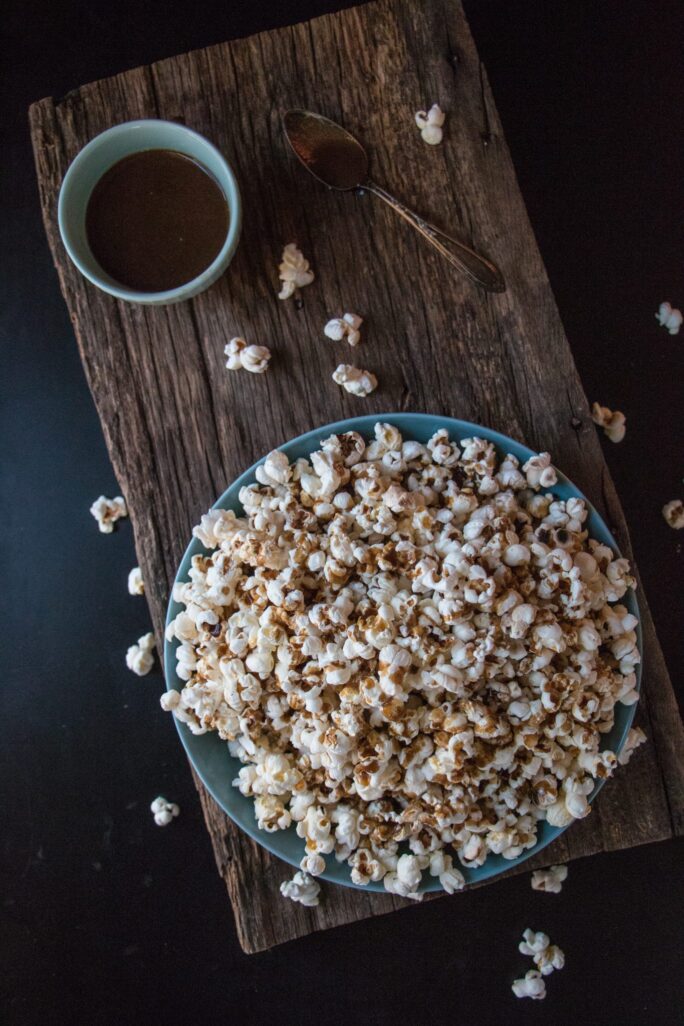 People seem to love kettle corn, something I've never quite understood. As a big-time moviegoer, I used to think putting anything other than fake butter on your popcorn was sacrilege. I eventually came around, though, in a subtle way—see: Jalapeño Buttered Popcorn—and have recently loosened my position even more (see below). But I'm still not on Team Kettle Corn. (Isn't it just popcorn with sugar? I think that's pretty much what it breaks down to. Adding sugar doesn't make everything more awesome.)
But if you added brown sugar and nondairy milk and butter, I'd be on board. It's just personal preference—there's something about caramel that tastes more right on popcorn to me.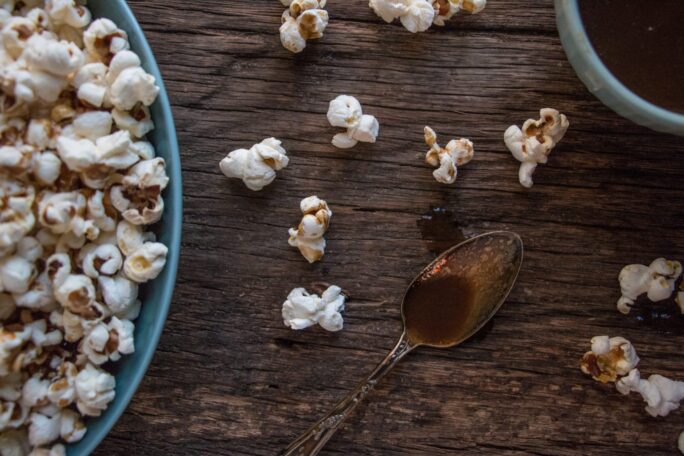 All you have to do is pop the corn, mix together the salted caramel's four ingredients, drizzle and devour. If you're not a buttered popcorn purist like I am, you'll eat this while watching a movie, playing charades or even cozied up reading a book. Be careful though—this stuff is sticky and you're likely to tear a page.
Enjoy!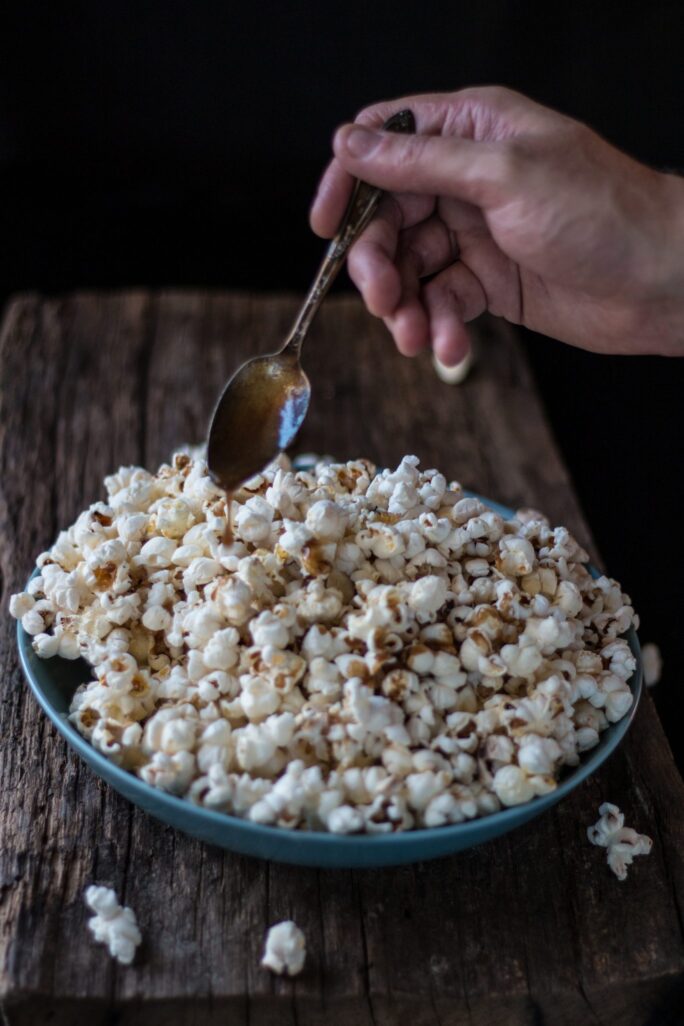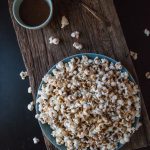 Print
Easy Salted Caramel Popcorn
This Easy Salted Caramel Popcorn is the perfect mix of sweet and savory, and makes a great snack any evening of the week.
Materials
1

cup

brown sugar

½

cup

nondairy butter

½

cup

nondairy milk

½

tsp.

sea salt

1

medium-sized bowl popcorn

popped
Instructions
Heat brown sugar in medium saucepan over low heat, stirring continually until melted.

Add butter and continue stirring until melted.

Slowly stir in milk and bring to a boil.

Continue cooking and stirring until caramel thickens.

Remove from heat and stir in salt. Let cool for about 10 minutes.

Drizzle over popcorn.
Notes
Don't drizzle too much caramel in one spot or your popcorn will get soggy. You can also stir with a spoon to mix caramel and popcorn together thoroughly.
Nutrition