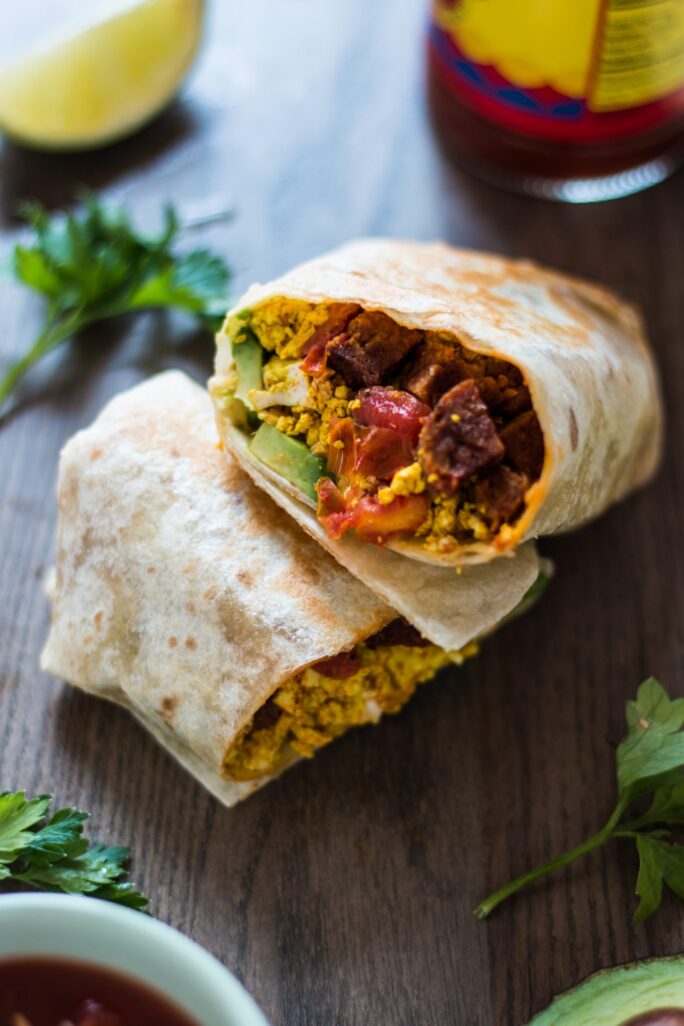 I've never been a big fan of breakfast. My daily morning meal is pretty boring and regimented, and goes into my belly strictly so I can start off the day with a good amount of protein. It's black beans. That's it. Maybe I put an avocado on top if I happen to have one, or some chili powder and cumin, but black beans are always the base.
That is, unless I feel fancy and decide on a breakfast burrito on my way to work. I have two go-to spots in Chelsea that I stop at when the mood hits. One is Terri, which is a fantastic vegan chain around Manhattan that incorporates a lot of seitan into its dishes. For its breakfast burrito, however, it's Tofurky Italian Sausage served up with some tofu, spinach, Daiya cheddar and hot sauce. Man, I could eat one of those every day if I didn't have my black bean regimen.
When I want to mix it up a bit I'll go one block further south to By Chloe, another vegan franchise that, as I mentioned last week, has recently expanded to locations beyond NYC as far as London. It's basically becoming the vegan McDonald's. My burrito of choice there in the morning is called "The Sunrise," and it's filled with tofu, chorizo, black bean salsa and avocado. So good!
This Spicy Sausage and Tofu Breakfast Burrito is a hybrid of those two with some of my own ingredients thrown in for good measure. I've added a few spices in addition to what's in the Field Roast Mexican Chipotle Sausage and there's some succulent tomato as well.
If you can't get to one of these awesome vegan restaurants, this recipe will give you a taste of what you're missing. Try it whenever you need a delicious breakfast to kick your day off! And let me know what you think. Tag #nutfreevegan on social media so I can check it out.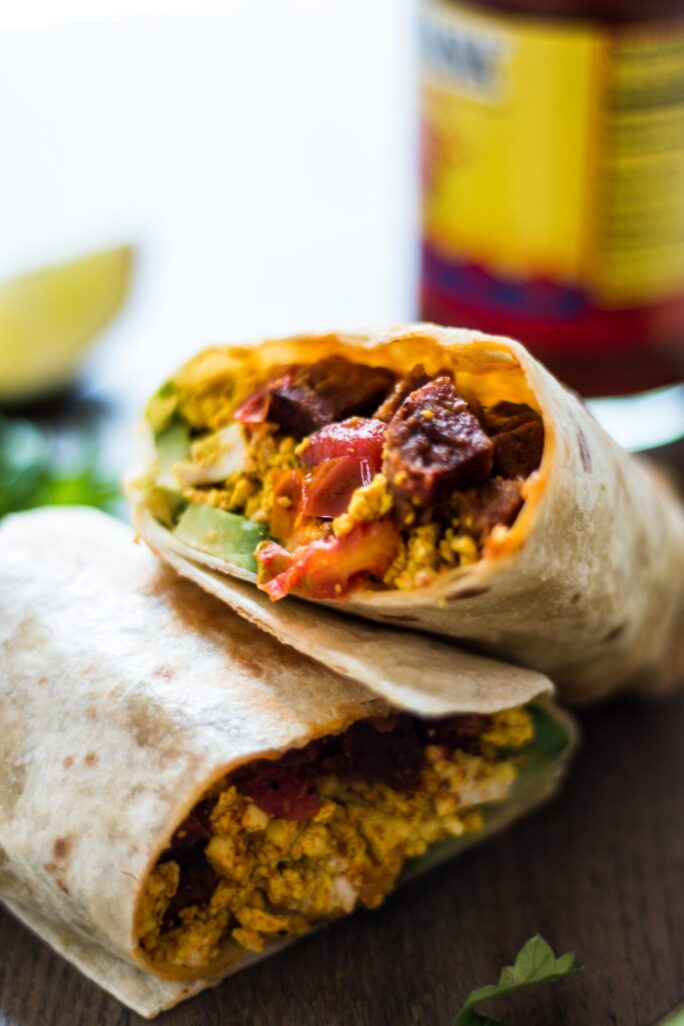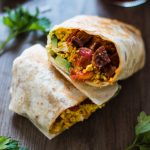 Print
Spicy Sausage and Tofu Breakfast Burrito
This easy Spicy Sausage and Tofu Breakfast Burrito is exactly what you need to start your day off right.
Instructions
In a medium-size frying pan, heat oil and add sausage. Cook until sausage starts to brown, about 3 minutes.

Add tomato and cook another 2 minutes. Set aside.

Heat more oil and add tofu, breaking it up into a scramble with a fork. Sauté 2 minutes.

Add cumin and turmeric and cook 3 more minutes.

Microwave tortillas 20 seconds or until soft.

Add half of sausage, tofu, cheese and avocado to tortilla. Wrap and serve.
Nutrition