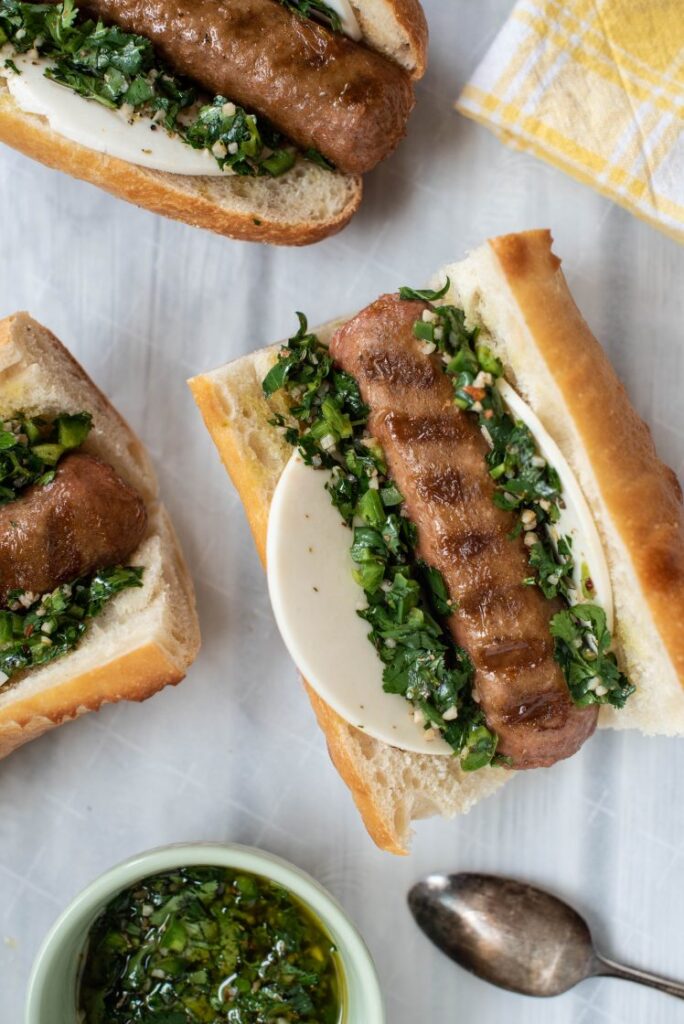 This recipe is very exciting to me. Not because it's some complex, super decadent thing—though it's very tasty to be sure—but because it was born out of my experience with the new Beyond Meat sausages.
I've used Beyond Meat products as recipe ingredients in the past (see: Deconstructed Big Mac and Curried Chicken "Wings") because I really enjoy them. They don't always get super close to the taste of the meat they're imitating, but the texture is there and the flavor is excellent. The burgers, however, are the closest thing to actual meat I've had, and that's why I was really jazzed to try the sausages.
Thanks to a Facebook group I'm a member of, Vegan in NJ, I learned that my nearby Whole Foods location is now stocking them, so I bought a few packs. And just like the burgers, these sausages are the real deal. I'm sure most people wouldn't know the difference between them and actual sausages—they're that authentic.
After eating way too many of these meat-free links I started thinking about how to use them for recipes, and this is what I came up with. It's essentially a veganized version of the Choripán sausage sandwich, an Argentine favorite.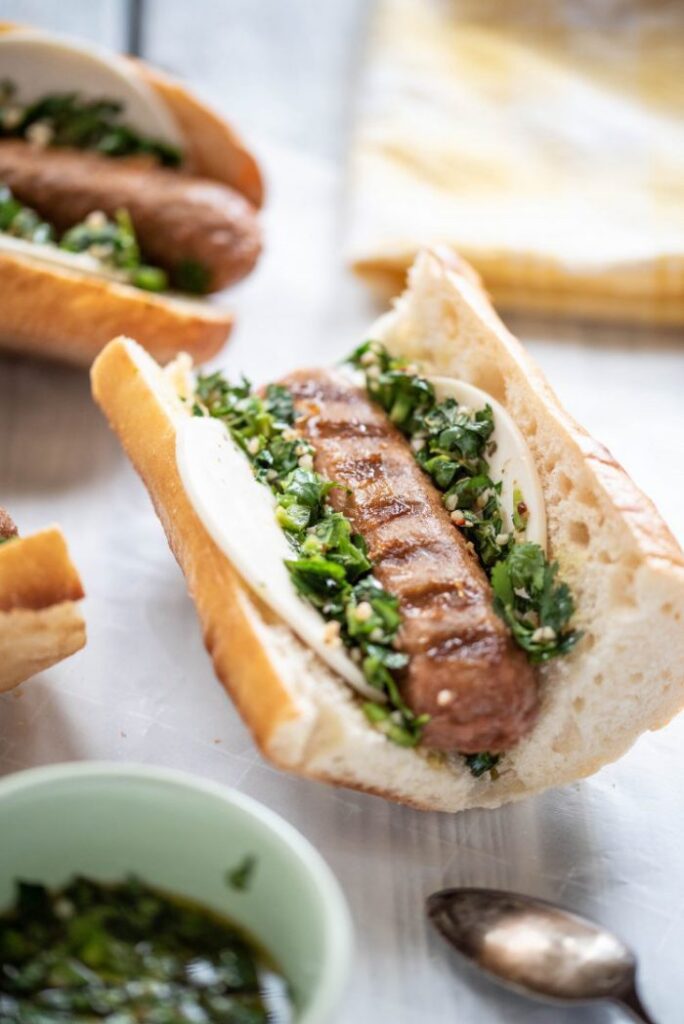 This recipe is usually made with chorizo, but I subbed in the Beyond Meat Sweet Italian sausage. It is a little different, but still brings spices to the sandwich that are key. The only thing it might be lacking is a little of the chorizo heat, so I recommend adding a few red pepper flakes if you're interested in that. It also incorporates chimichurri sauce (here's my recipe for it) and vegan provolone—possibly the best sandwich cheese ever. Easy peasy, but really, really good.
Beyond Meat is rolling out the sausages nationwide this week, so you should be able to find them at your local Whole Foods if they're not there already. If not, you can sub in just about any vegan sausage and this will still be a really delicious sandwich!
As always, tag @nutfreevegan on social media if you take photos of the recipe, and let me know how it goes in the comments below.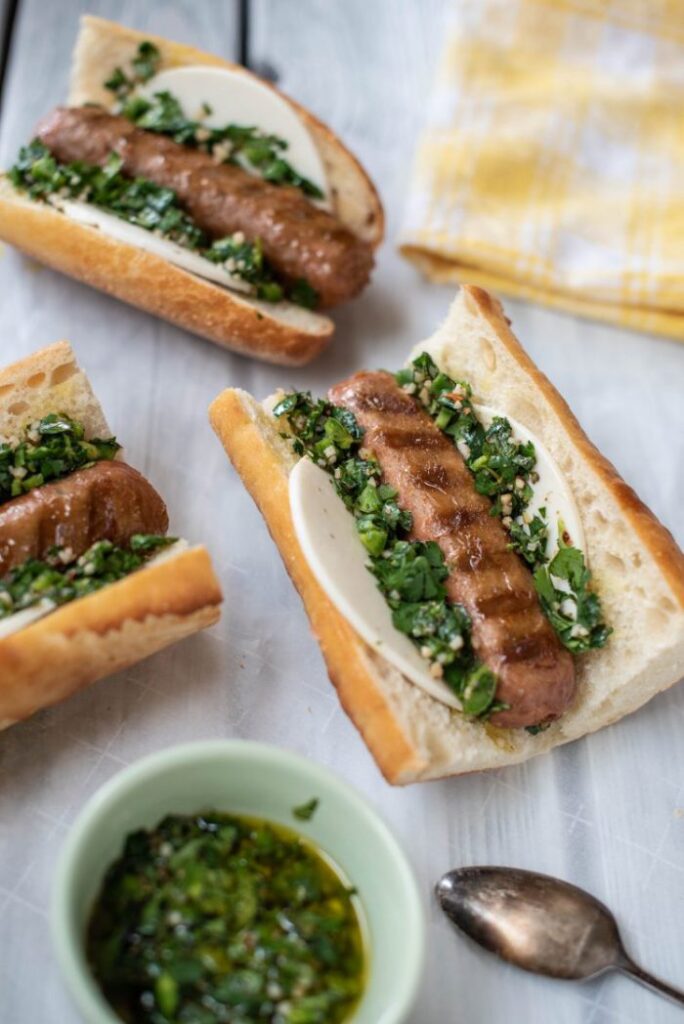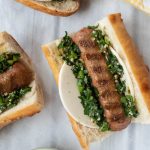 Print
Argentine Choripán Sandwich
This veganized version of the classic Argentine sausage sandwich, the Choripán, is really simple to make and incredibly flavorful. Perfect for a quick lunch or light dinner!
Instructions
Heat the sausages per package instructions.

Cut open baguette pieces and add 1 slice of provolone to each. Place sausages onto bread.

Top each sausage with 1 Tbsp. of chimichurri sauce (or more if you'd like). Add a dash of paprika to each sandwich and serve immediately.
Notes
It's not necessary to heat or toast the baguette, but you can and it'll add another layer of tastiness to the recipe.
Nutrition