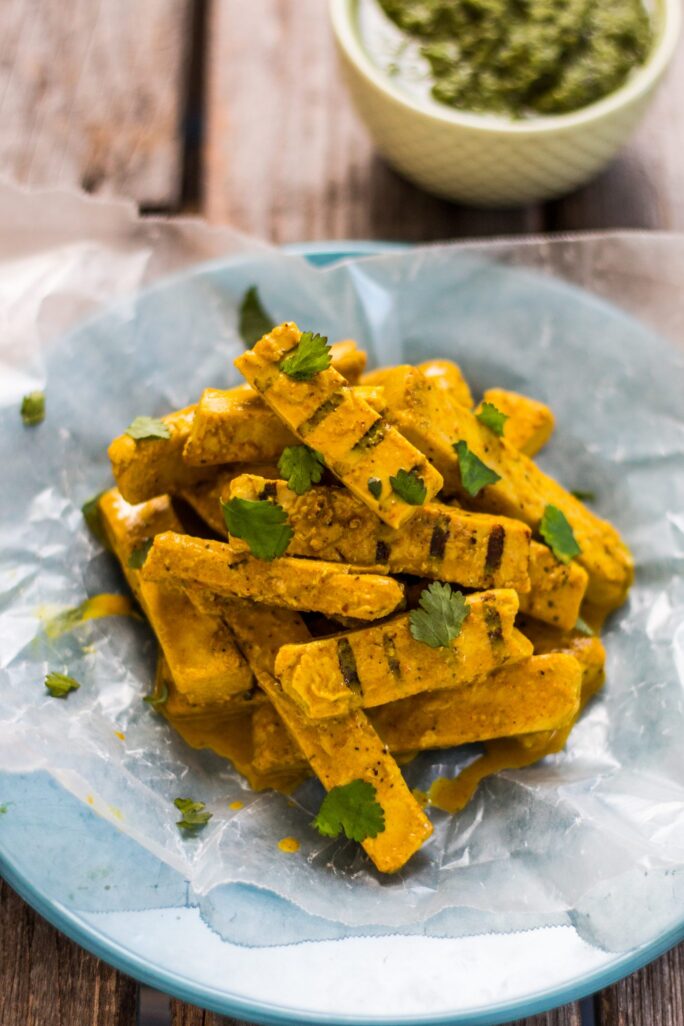 On New Year's Day my wife and I went to the Rose Bowl in Pasadena, California. I'd only ever been to one other college football game at her alma mater, Delaware, and it wasn't interesting to me at all because I'm not a football fan. I'd expected a similar feeling at the Rose Bowl, but what I experienced was like nothing I'd ever seen before. Apparently the game was one for the record books, filled with touchdowns, nail-biting plays (and even a stealth bomber) which had fans for both teams electrified. The passion in that stadium was overwhelming. Even at the end, after two overtimes, fans of the losing team weren't angry; they were marveling at the contest they'd just seen. It was pretty amazing.
The food at the Rose Bowl wasn't great. It was the usual fare of hot dogs, French fries, burgers and beer—with only one or two interesting things thrown in. And for vegans there was almost nothing. So that got me thinking about what I would serve at a football game concessions stand. It would have to be something quick and easy, but also full of flavor and—of course—vegan. After brainstorming for a bit I landed on wings. These are simple to make in bulk and are essentially just a sauce delivery system, so that's where you could get creative and find the flavors.
"Wing" recipes I've shared in the past were flavors you'd expect to see—Root Beer Barbecue Seitan "Wings," Buffalo Cauliflower Bites—so I wanted to get a little more unique this time around. Luckily for me January 12th is National Curried Chicken Day. Learning that was just what I needed to bring a new take on the wing to the site.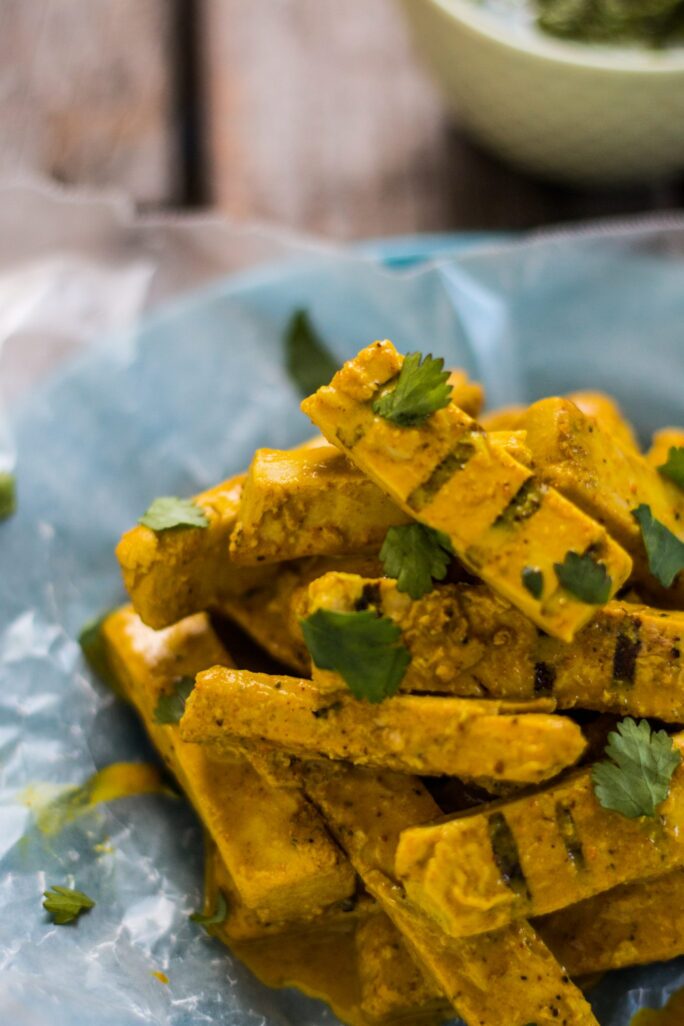 Curry sauce is awesome. It's spicy (I used muchi curry powder, which has a little more heat to it) and also cool and sweet from the coconut milk. That's a perfect combination. For this recipe I used Beyond Meat's Grilled Chicken Strips as the "wings," but you could also use this "Tastes Like Chicken" Seitan or just about anything else. Again, it's all about the sauce.
So give these a try, maybe when you have friends over for the big game and need an awesome appetizer or when you're just craving something tasty. And definitely make them to celebrate National Curried Chicken Day tomorrow! Whenever you make them, let me know how it goes in the comments below and be sure to tag @nutfreevegan on social media so I can check out your photos!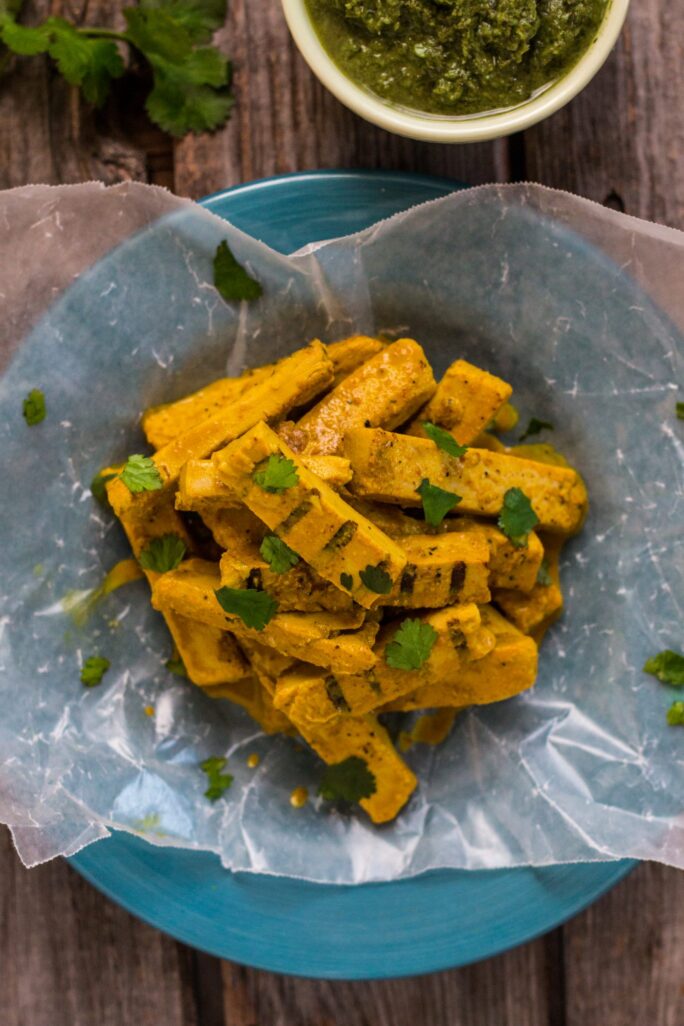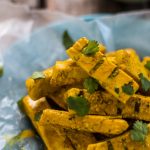 Print
Curried Chicken "Wings"
These meat-free "wings" are spicy, cool and make the perfect appetizer for the big game or any time.
Materials
1 13.5

oz.

can coconut milk

2

Tbsp.

curry powder

½

tsp.

garlic powder

½

tsp.

onion powder

1

Tbsp.

agave
Instructions
Mix all other ingredients in large saucepan and bring to a boil. Reduce heat and simmer for 5 minutes, stirring frequently.

Toss and coat chicken strips with curry sauce and serve immediately, topped with cilantro and with chutney or your favorite dipping sauce.
Notes
If curry sauce thickens before chicken strips have finished cooking, heat it again on low and stir until it thins out.
This recipe is gluten-free.
Nutrition