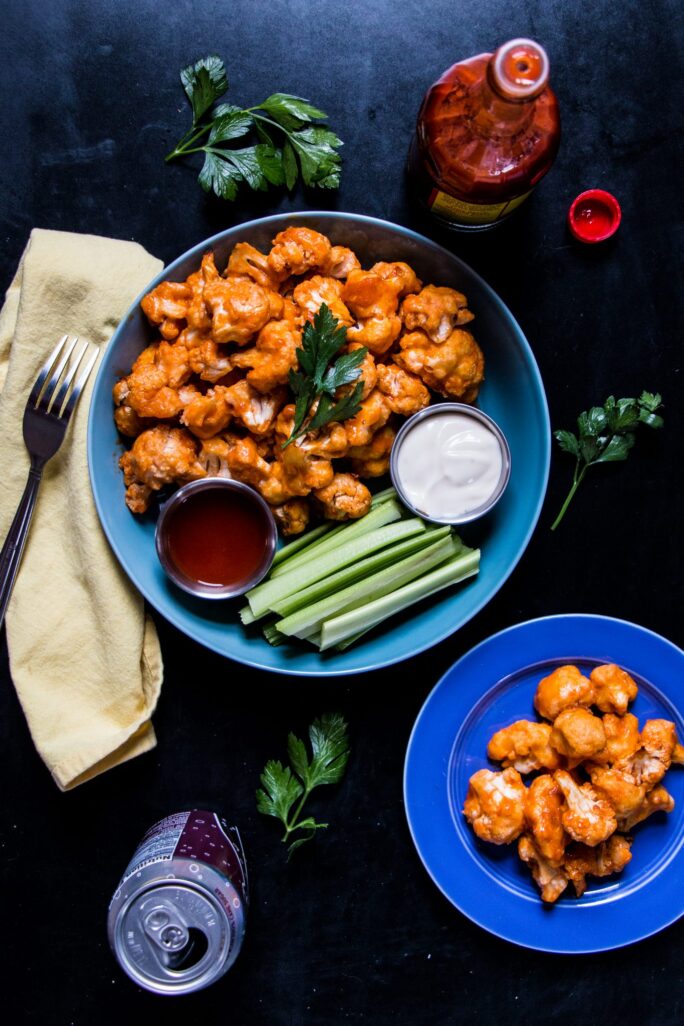 Every year my wife and I watch the Super Bowl almost exclusively so we can have an appetizer party in our living room. We don't care about the game at all, and the commercials are generally subpar—and leaked early online as part of some weird marketing strategy that I don't understand since airtime during the game is so expensive and coveted. We just want to eat finger foods and that's about it. This happens during the Golden Globes and Oscars as well, but we're actually interested in those shows.
Almost every year I go about half and half with homemade items and store-bought ones. Something that straddles the line between the two worlds is hot wings. I'll buy either Boca or Whole Foods brand nuggets and create my own hot sauce to douse them in. They're probably my favorite of everything we make, even though I was never much of a fan of them before I became vegan. To me they seemed like a lot of work with little payoff thanks to the bones you had to gnaw from, and nothing had ever beaten the vegan version in my mind. Until now.
Cauliflower! This is a trend these days, and why not? You can have the heat with a totally bird-less delivery system, and it's a vegetable. Perfect.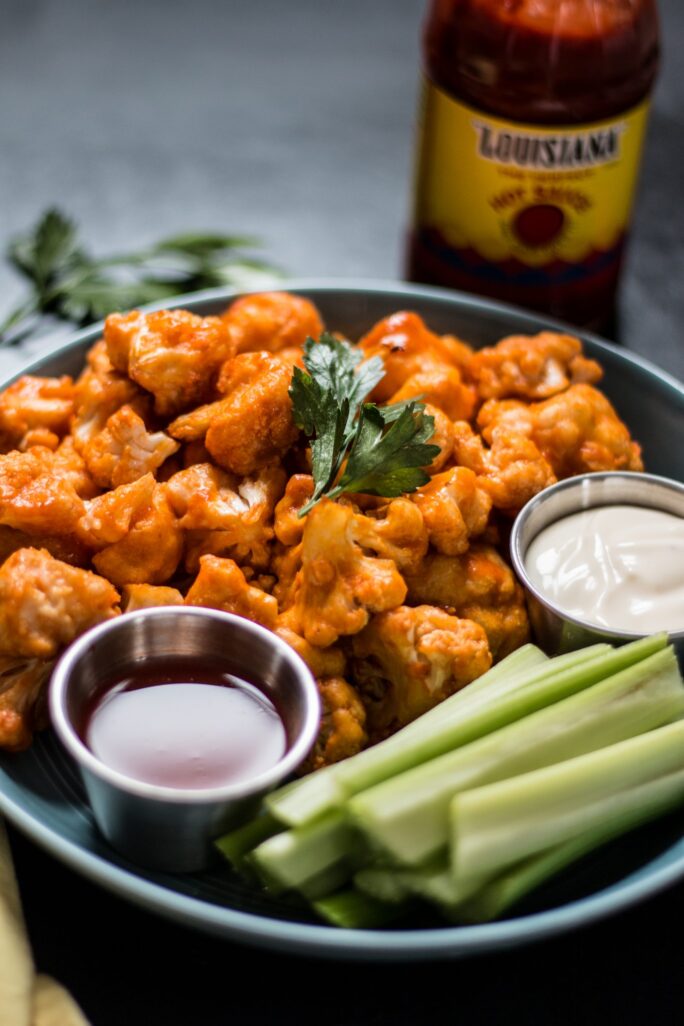 That's what this recipe is: the wings everybody seems to be so fond of with a vegetable at their core and tossed in a homemade wing sauce that's just spicy enough to make your mouth sit up and take notice, but not so hot that it'll cry out in pain.
I'm telling you, these buffalo cauliflower bites will make your next viewing party a success, whether you actually watch anything or not.
Tell Me What You Think
As always, I'd love to hear your thoughts on this recipe if you make it. So drop me a comment below, and be sure to tag @nutfreevegan on social media if you're posting photos. It's always super fun to see these dishes out in the wild!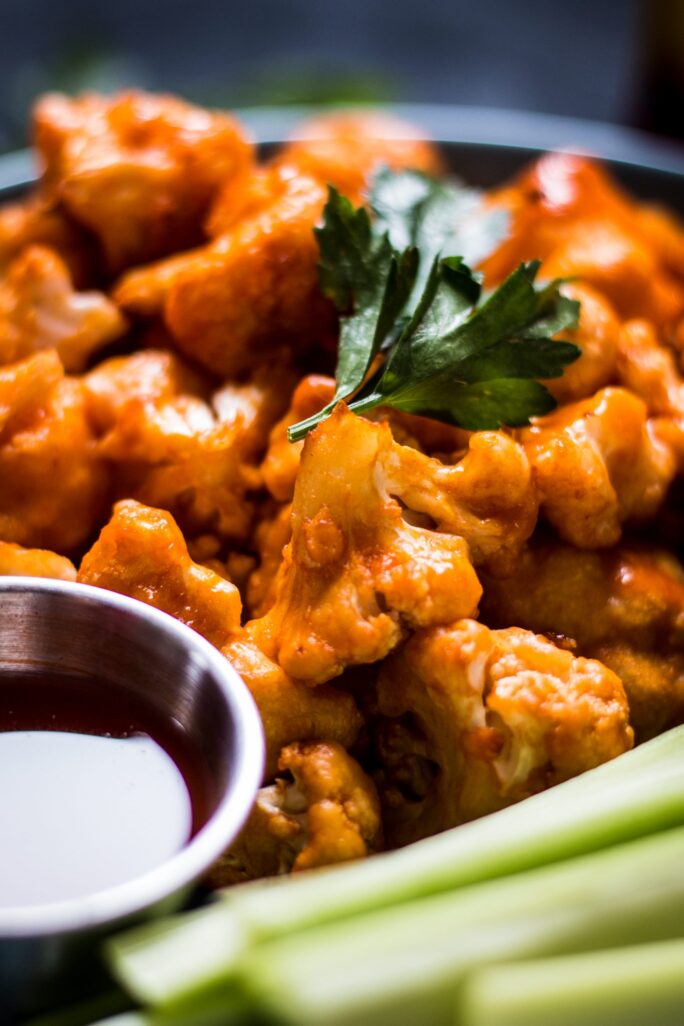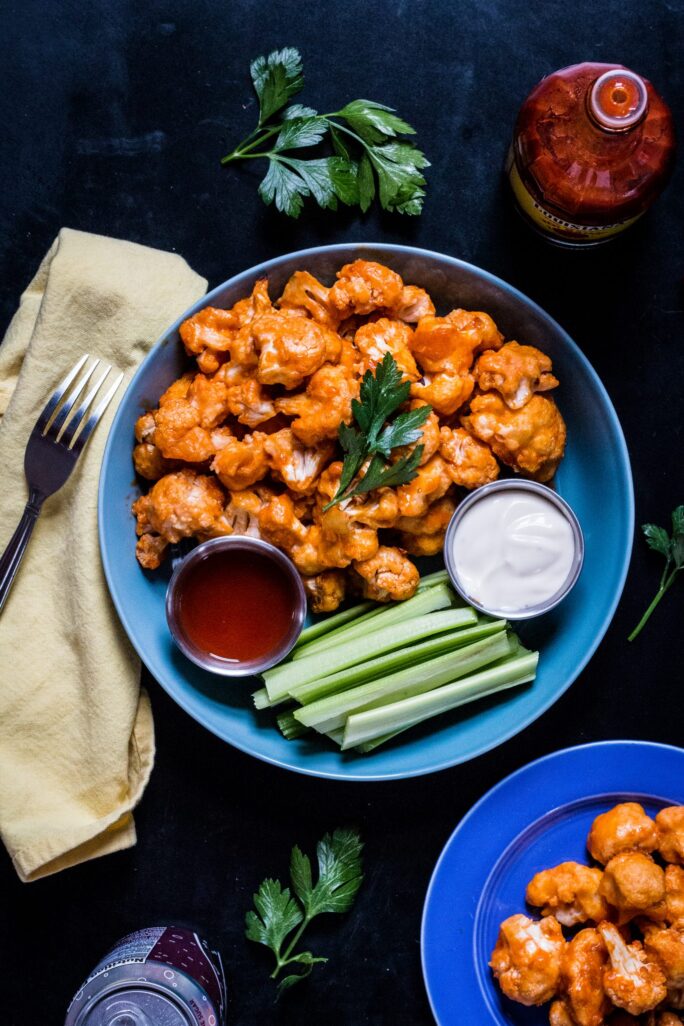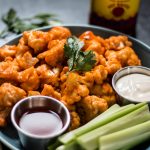 Print
Buffalo Cauliflower Bites
This somewhat healthier take on the widely-adored hot wing replaces chicken with cauliflower for a vegan version that's sure to please even the pickiest carnivore.
Materials
1

medium cauliflower

½

cup

flour

½

cup

water

⅔

cup

vegan butter

½

cup

hot sauce

½

tsp.

garlic powder

2

Tbsp.

fresh lemon juice
Instructions
Preheat oven to 425°F; line baking tray with parchment paper.

Cut cauliflower into small florets.

Stir together flour and water in mixing bowl; dip cauliflower to coat and place on baking tray. Place in oven for 20 minutes, turning cauliflower over once.

Meanwhile, cook butter in small saucepan over medium heat until melted; stir in remaining ingredients, reduce to low simmer.

Once cauliflower is done, combine with sauce in mixing bowl and toss to coat; return to oven for another 25 minutes.
Nutrition