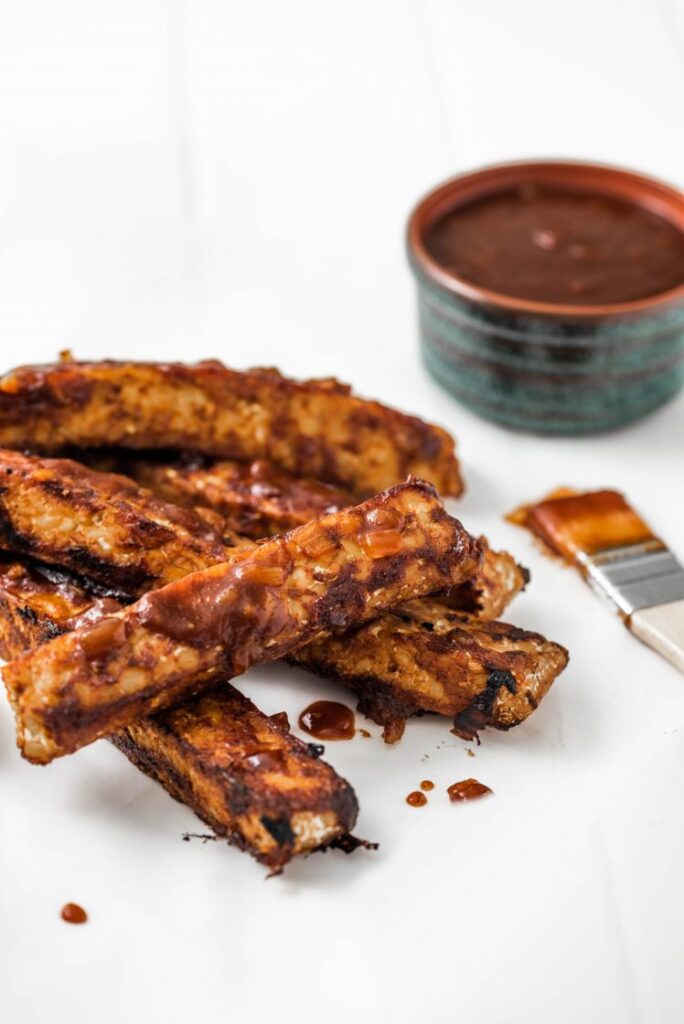 Late last year I walked into my co-worker's office and saw a copy of Franklin Barbecue: A Meat-Smoking Manifesto. I immediately asked if I could have it and he gave it to me. I obviously wasn't attracted to the meat part, but I thought reading it could teach me a lot about barbecue—something I've been very interested in adapting into vegan variations. Plus, my day job is as a book designer and I just really liked how it looked.
If you're not familiar with Franklin Barbecue, they're a phenomenon in the city of Austin, Texas. People line up for hours to get their food and it always sells out quickly. They've become famous for their wares, so it makes sense that if they have a book I can learn a little something, even if I don't eat meat.
This week's recipe for Barbecue Tempeh Ribs is the first thing I've come up with that is inspired by that book. What I took away from reading it is more procedural than anything, but I used a rub on this recipe—something I might not have done otherwise. And even though I don't have a smoker, I added some optional liquid smoke since that's a foundational part of Texas barbecue. Tempeh is perfect for this dish. You get a meaty texture and you can cut it into strips like you're eating real-deal boneless ribs. I used my Easy Barbecue Sauce recipe to coat everything and give it a ton of great flavor, but store-bought works as well. There really is no way to mess this up. No matter how you prepare it the taste is amazing. And these "ribs" are incredibly versatile, too. I broke them up and put them in a salad, ate a few by themselves, and even built a version of the McRib Sandwich; you can do anything with them!
I don't know how close I got to anything that comes out of Franklin Barbecue, but I do thank them for the inspiration.
Tell Me What You Think
As always, I'd love to hear your thoughts on this recipe if you make it. So drop me a comment below, and be sure to tag @nutfreevegan on social media if you're posting photos. It's always super fun to see these dishes out in the wild!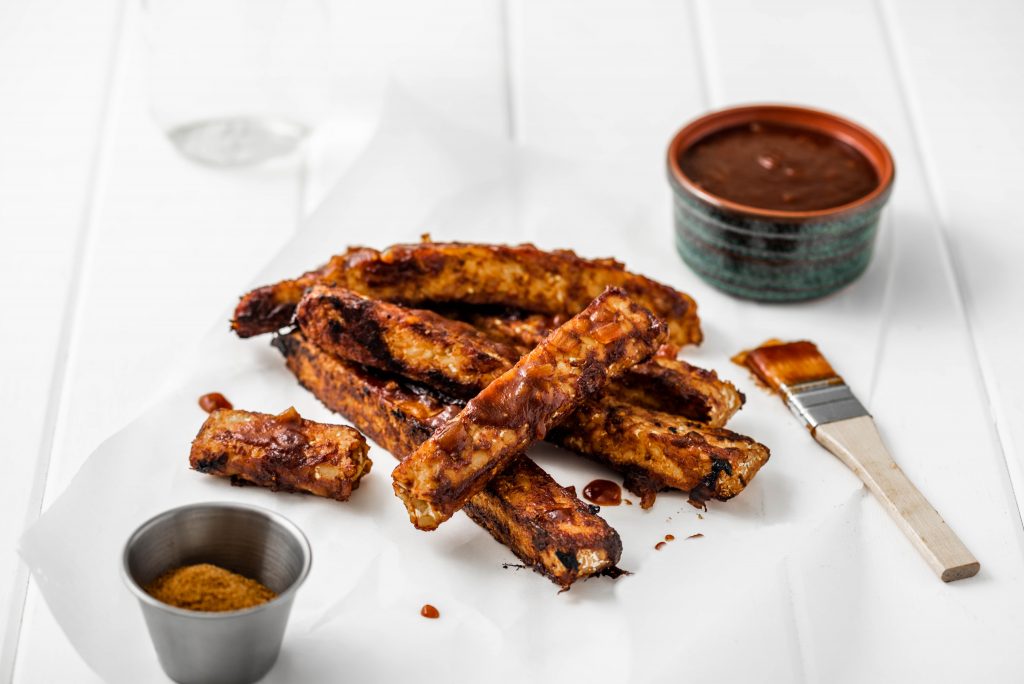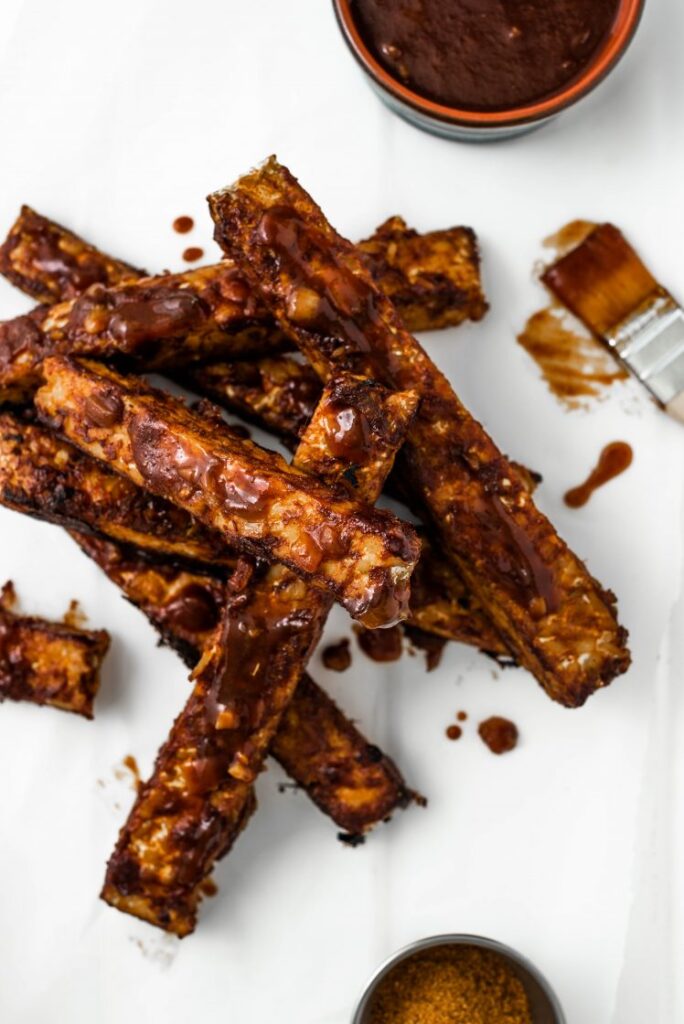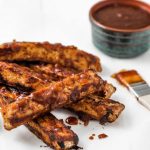 Print
Barbecue Tempeh Ribs
These Barbecue Tempeh Ribs are a plant-based version of a classic American favorite. They're so simple to make and full of amazing flavors.
Materials
For the Rub

2

Tbsp.

paprika

1

tsp.

salt

1

tsp.

black pepper




3 8

oz.

packages of tempeh

I used LightLife brand

1

Tbsp.

olive oil




1//4

tsp.

Liquid Smoke

optional

2

cups

barbecue sauce

here is my recipe
Instructions
Preheat oven to 400° F.

Mix paprika, salt and pepper together.

Cut tempeh blocks into three equal strips, lengthwise.

Line a large baking sheet with parchment paper and set out tempeh.

Coat tempeh with olive oil and then cover with the rub as evenly as possible.

If you're using Liquid Smoke mix it in with the barbecue sauce. Brush the sauce over the tempeh, making sure to coat the surface on all sides.

Place tempeh in the oven and cook for 40 minutes, rotating the pieces every 10 minutes to ensure cooking on all sides. If the tempeh starts to dry, brush on a bit more barbecue sauce when rotating.
Nutrition