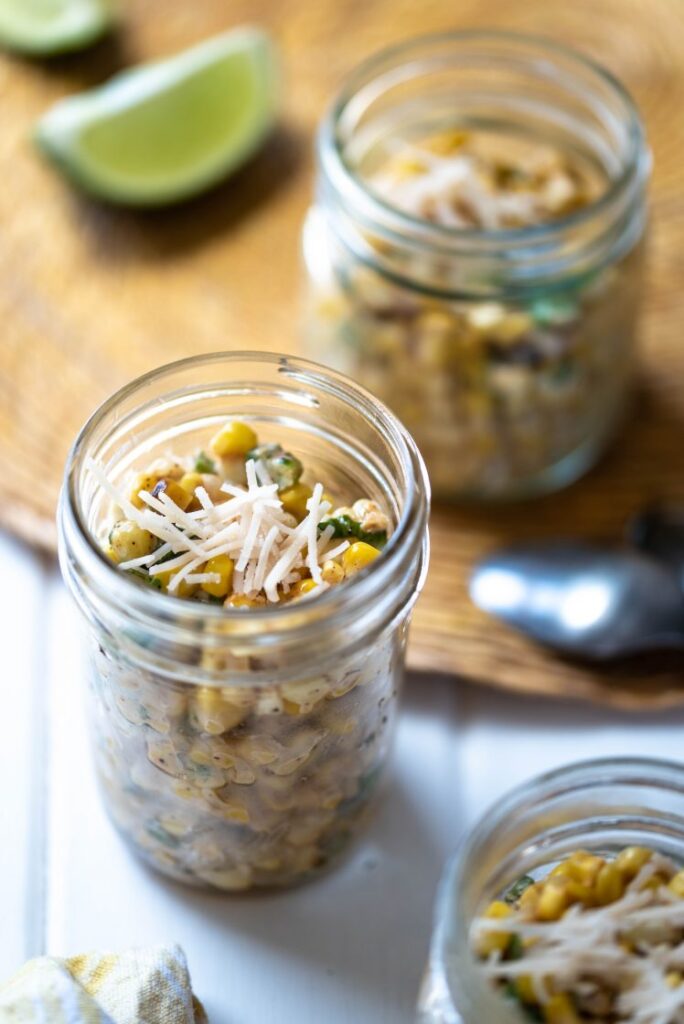 Last week I went a little crazy in the kitchen, putting together this recipe that's a little more calorically indulgent than others I've posted recently, but there's a good reason: it's sweet corn season.
Here in New Jersey the corn in the summer is a big deal. It's widely lauded as the best in the country for its sweet flavor and juicy kernels. I don't know what it is about the makeup of this state that produces such amazing corn (or tomatoes for that matter)—and maybe it's nothing; maybe I'm just buying into the hype around it, because I'm too lazy to research any possible science around it—but I'm glad it does because you can create some really flavorful dishes with it.
This particular recipe for Esquites, a traditional Mexican corn dish, isn't far off from the Grilled Mexican Street Corn (Elotes) one I posted last year, but there is some variation to it—for instance, it's in a cup instead of on the cob—and a few different flavors. It's probably a little easier to eat, too, since you can use a spoon and not have a lot of the ingredients running down your arms.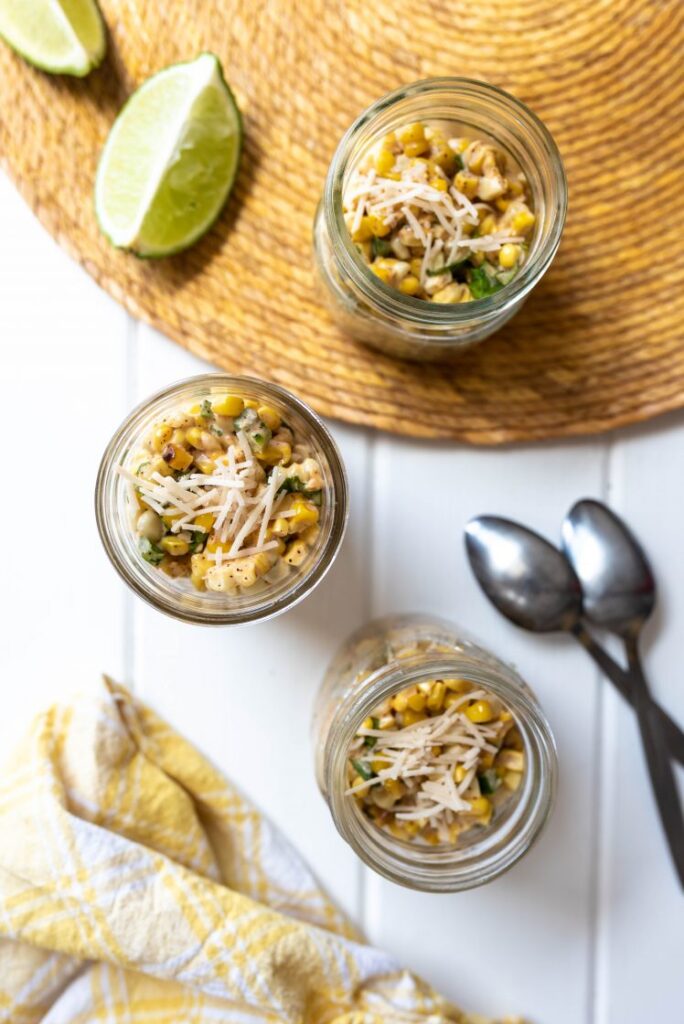 Like the elotes this recipe calls for a mayonnaise-based sauce and a cotija cheese top. You can create the latter with this recipe for a vegan version from Vegicano if you're so inclined. Or you can simply go with a store-bought parmesan like I did (Follow Your Heart brand is what I used). Both would work equally well to top off this refreshing and enjoyable dish that's perfect for summer. I'm probably going to make a big batch of it this weekend to serve at a family reunion, in fact, because it's really easy and works great in large batches.
So give it a try and let me know what you think in the comments below. And I hope you're having a fantastic summer!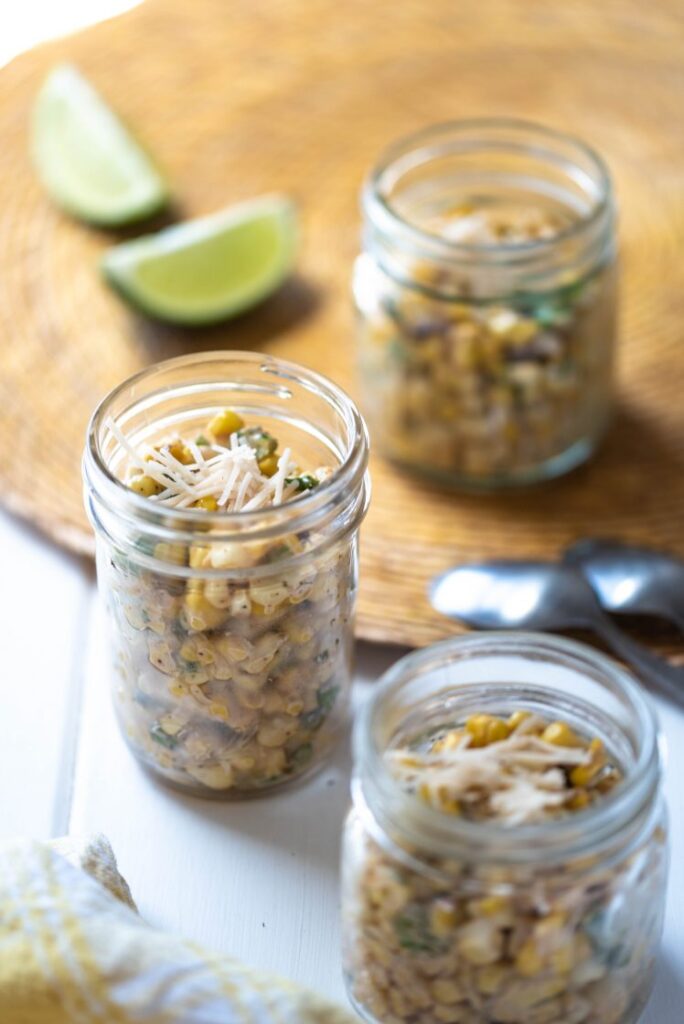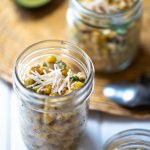 Print
Esquites Mexican Corn Cups
Celebrate summer with this simple and delicious recipe for Esquites Mexican Corn Cups. It's easy to make and is the perfect dish for your family get-together or when you just need a delicious snack.
Instructions
Add corn to pot of boiling, salted water. Cover the pot and return to a boil. Turn off the heat and let the pot sit for 5 minutes before removing corn to use.

Whole corn cooks sauté garlic and jalapeño in a pan over low heat until soft, about 4 minutes.

Add the garlic and jalapeño to a large mixing bowl and stir in all the remaining ingredients except the cheese.

Drain the corn and cut the kernels from the cobs. Add the kernels to the mayonnaise mixture and stir until thoroughly mixed.

Spoon into cups or small bowls and top with a pinch of parmesan or cotija.
Notes
This recipe is gluten-free.
Nutrition