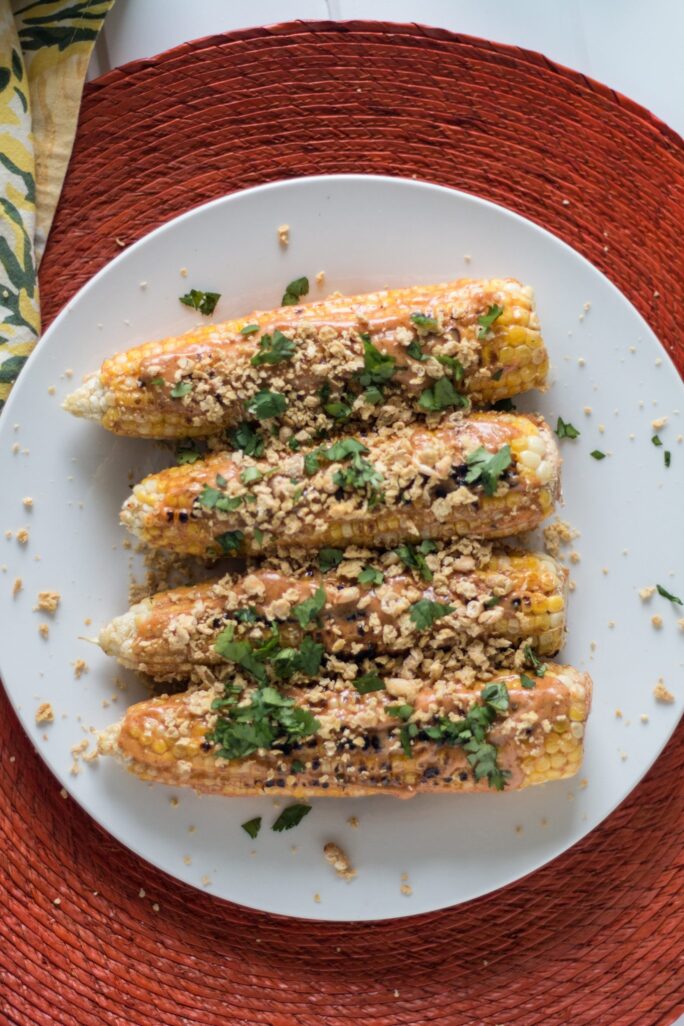 Cinco De Mayo week is in full swing, and we're continuing our celebration with another Mexican-inspired dish—you might remember the Pineapple Chipotle Margaritas on Monday—that is sure to liven up your festivities. This time around we're making elote, a popular street food in Mexico.
I can't say enough good things about this dish. You of course have the beautifully grilled corn, which is good on its own. Hold on, it gets so much better. You top those golden kernels with—wait for it—mayonnaise! (In my case, Earth Balance Mindful Mayo.)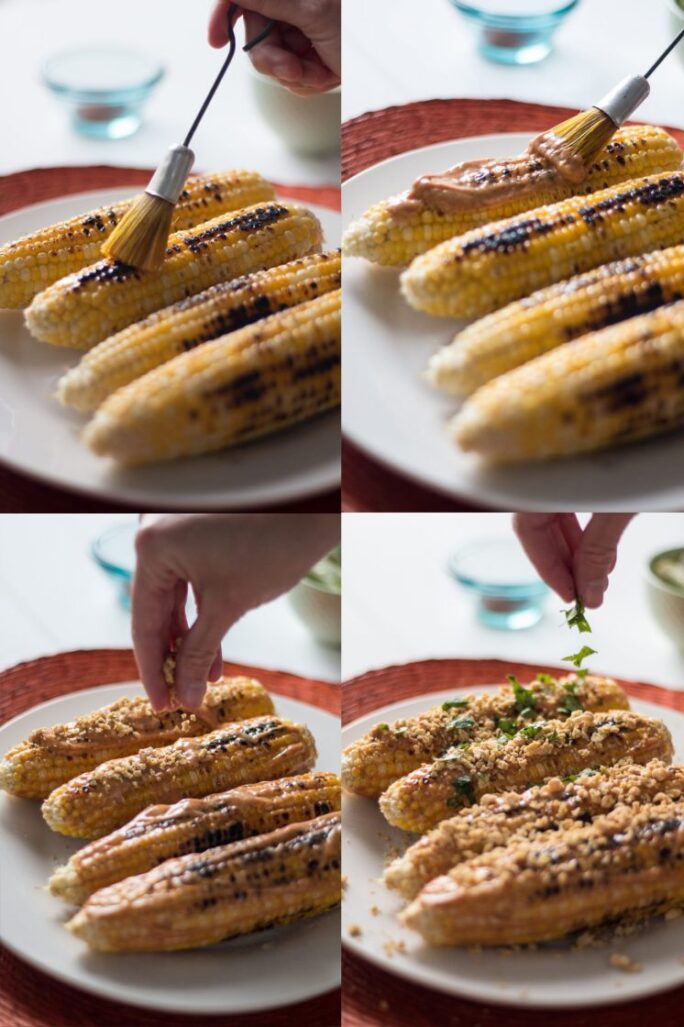 Now I know what you're saying: "Corn and mayo. How is that Mexican?" And you're right, these two things by themselves seem like some gross thing Americans came up with. But if you add some spices it's a perfectly magical combination. Top it with some vegan Cotija cheese, and you're gonna be in food heaven. Seriously.
Of all the recipes on this site so far, I think this might be my favorite. It's pretty messy, but totally worth the mayo face and corn kernel smile you'll have when you're done.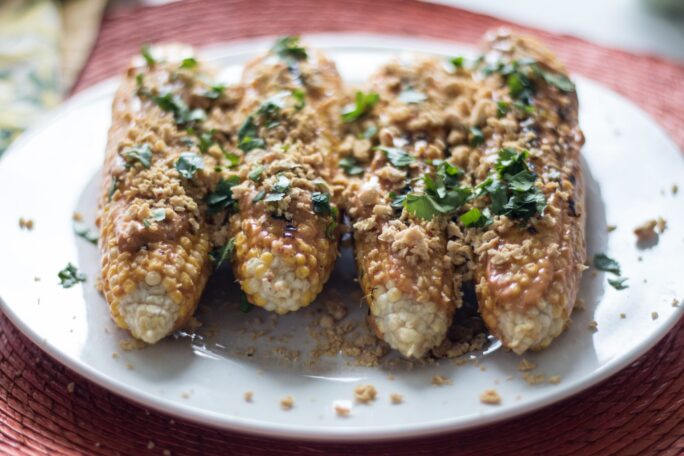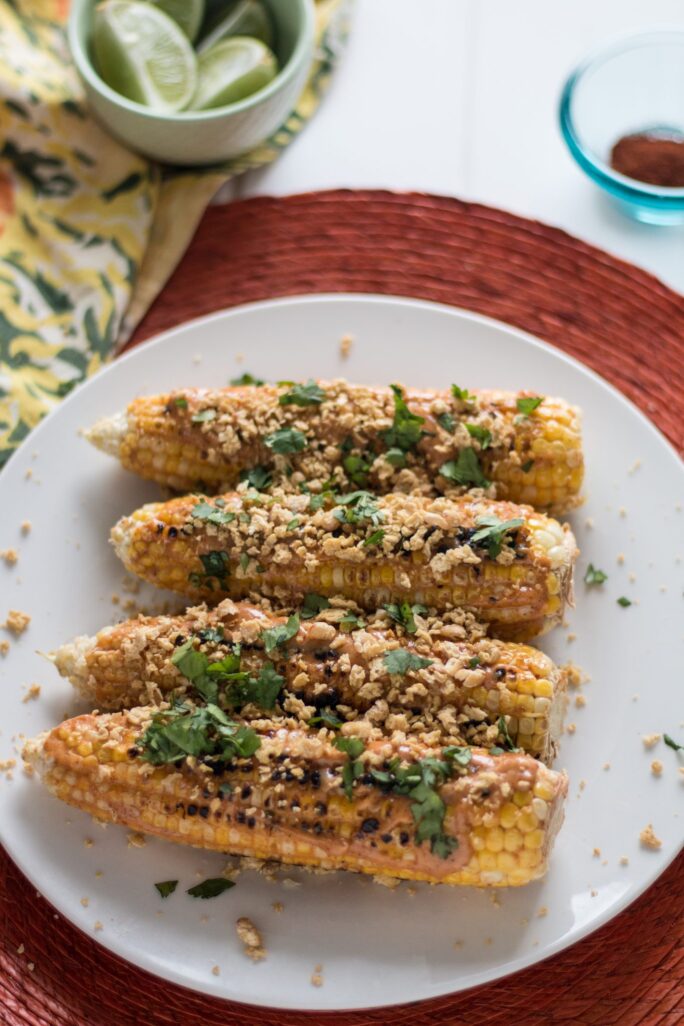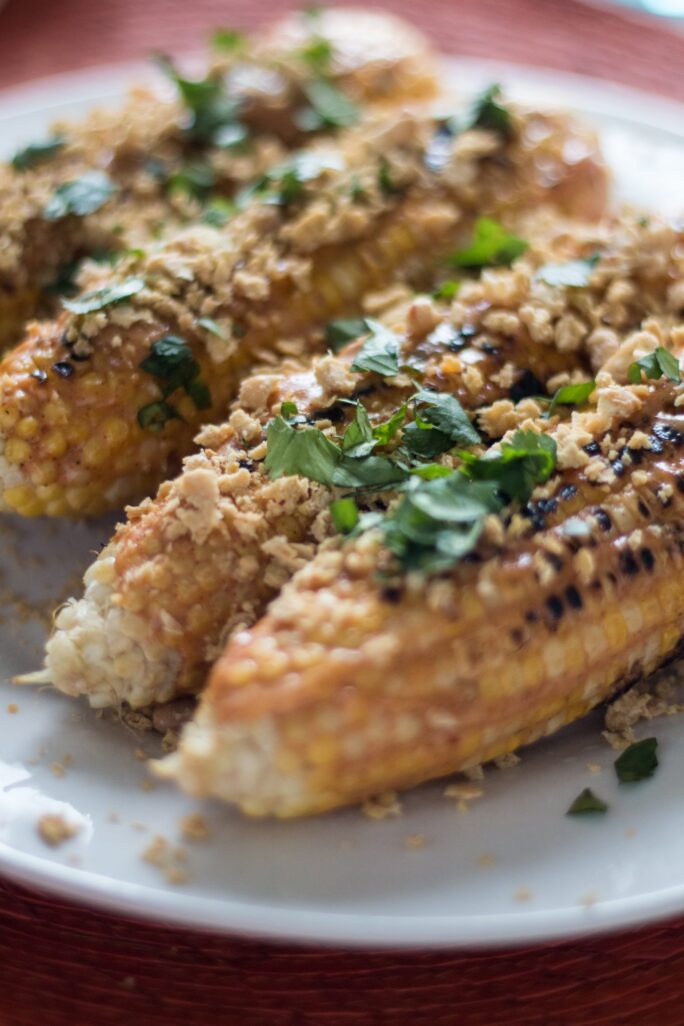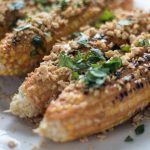 Print
Grilled Mexican Street Corn (Elote)
A delicious vegan version of this classic Mexican street food.
Instructions
Whisk together mayonnaise, chili powder, paprika and lime; set aside.

Heat corn ears over low-medium heat about five minutes or until kernels start to turn deep yellow.

Turn up heat until corn begins to char; transfer to plate.

Use pastry brush to completely coat corn with butter.

Rinse brush and use it to coat corn with mayonnaise mixture.

Crumble generous amounts of Cotija over corn; garnish with cilantro and serve.
Nutrition
Save