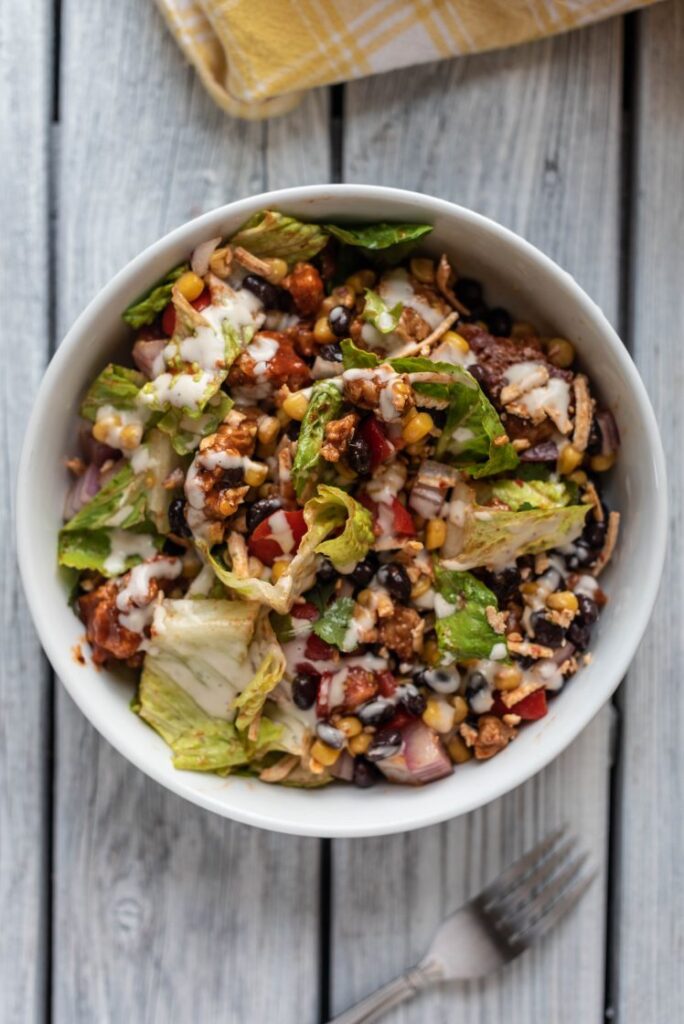 According to the 10-day outlook on my phone's weather app it seems like spring might have finally arrived here in the Northeast (though I wouldn't be the least bit surprised to wake up to a foot of snow come Mother's Day). This is great news because I'm so ready to leave a few layers at home when I head out the door in the morning.
Spring also means new vegetables are in season, which has me thinking about lighter fare for this site. So I'll probably be posting more salads and dishes that include things like peas, broccoli and Brussels sprouts, starting today.
This recipe is for a BBQ Seitan Salad. It's a veganized version of the BBQ Chicken Salad, of which there are many on the Internet. So there's nothing really new here except that it's meat-free and has a little bit of a Tex-Mex feel to it, with corn and black beans included.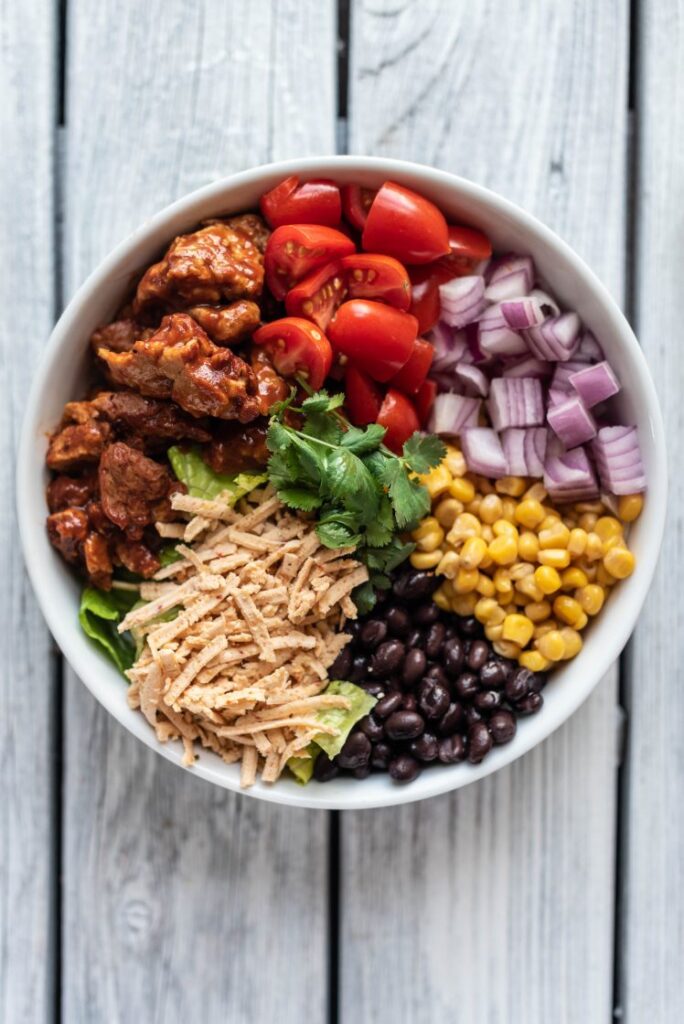 I plan on adding this recipe to the rotation in my spring menu at home. It's super-easy to make, light and still packs a ton of flavor. I think if you give it a try you'll make it a go-to as well.
If you do make it, let me know how it goes in the comments, and if you love it be sure to share via the social media buttons below.
Happy spring!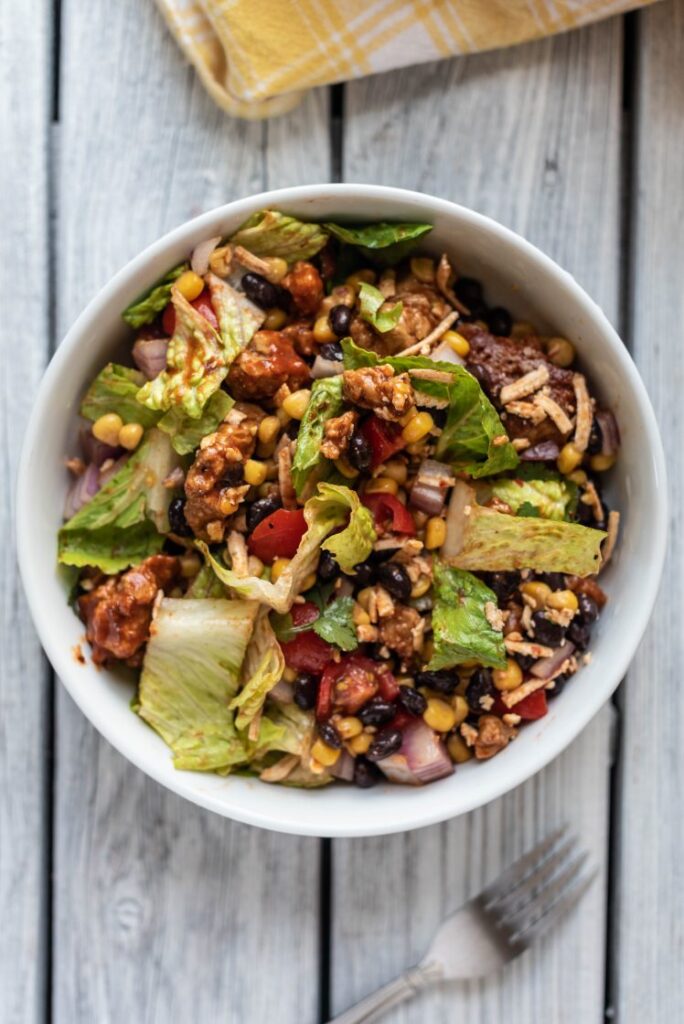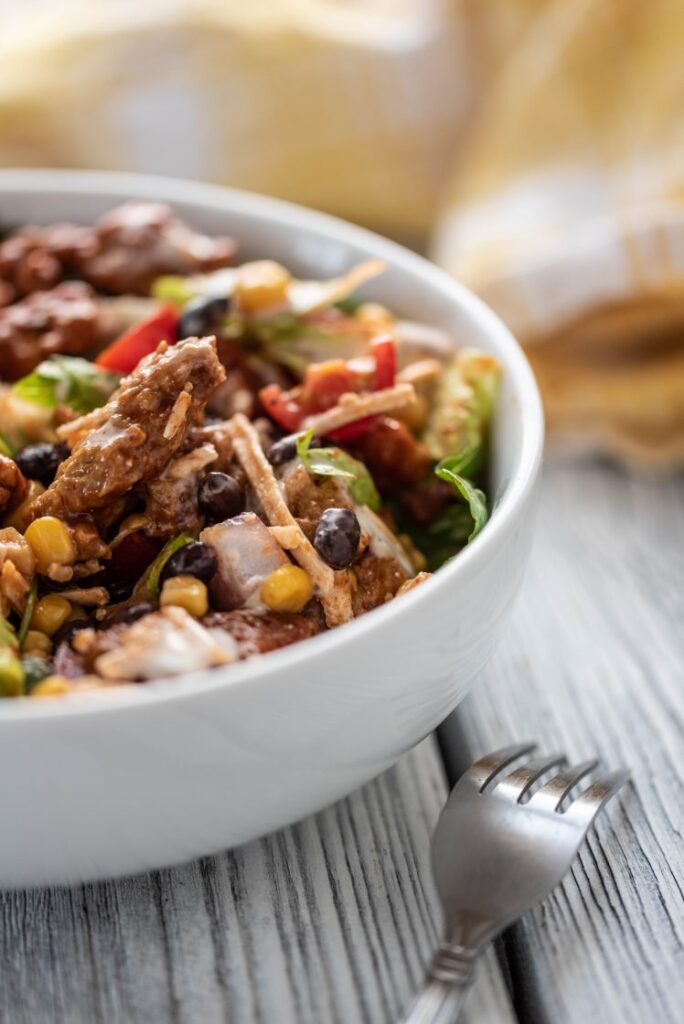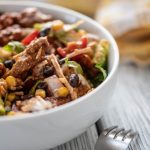 Print
BBQ Seitan Salad
This vegan version on the BBQ Chicken Salad replaces the meat with seitan and adds a Tex-Mex feel with some Southwestern ingredients.
Instructions
Add seitan to a large bowl and cover with BBQ sauce. Stir to coat thoroughly and refrigerate for at least 10 minutes.

Assemble all ingredients in a large bowl and mix together well. Put into individual serving bowls and top with ranch dressing. Serve immediately.
Nutrition