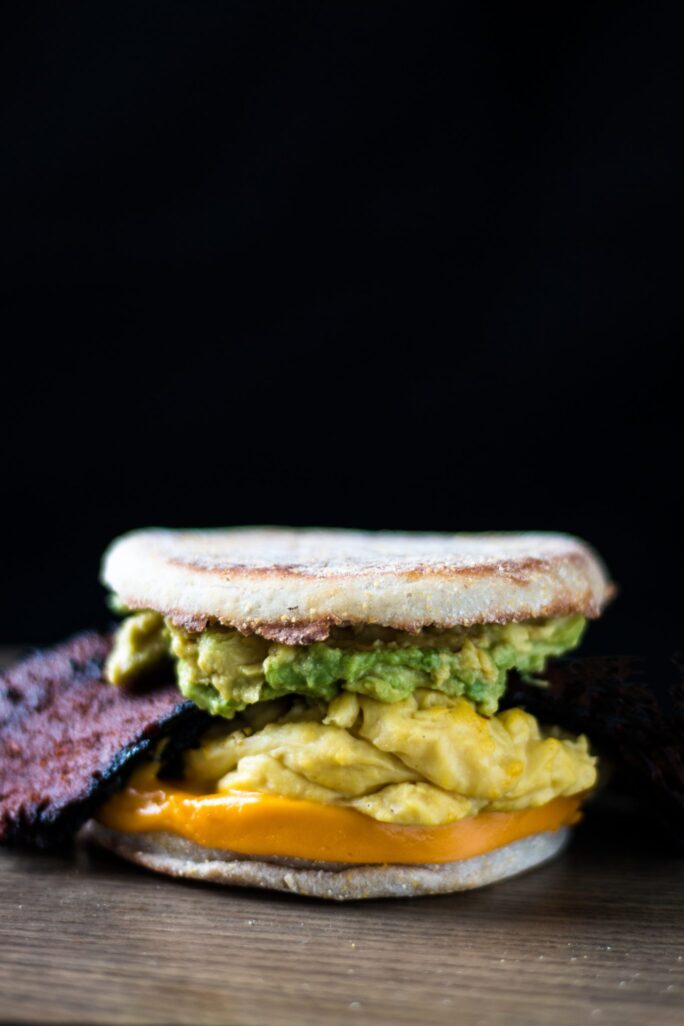 Living in New York City means stopping by a bodega once in a while to grab something quick like a drink or a roll of toilet paper. (Or, if you're lucky, to pet the bodega owner's cat.) It's pretty great to have places like that nearby for when you don't feel like trekking all the way to the grocery store.
I've worked various Manhattan office jobs over the past 14 years, and one thing that's pretty standard about them is the bodega breakfast sandwich. Not a day goes by without my spotting a coworker opening up a round lump covered in tin foil and then eating its greasy, delicious-looking contents…purchased right at the bodega.
For the most part this sandwich is egg and cheese with either bacon or sausage thrown on top. And all of that is smushed inside a wonderful New York bagel or an English muffin. I really think this is the sandwich that gets the city moving in the morning.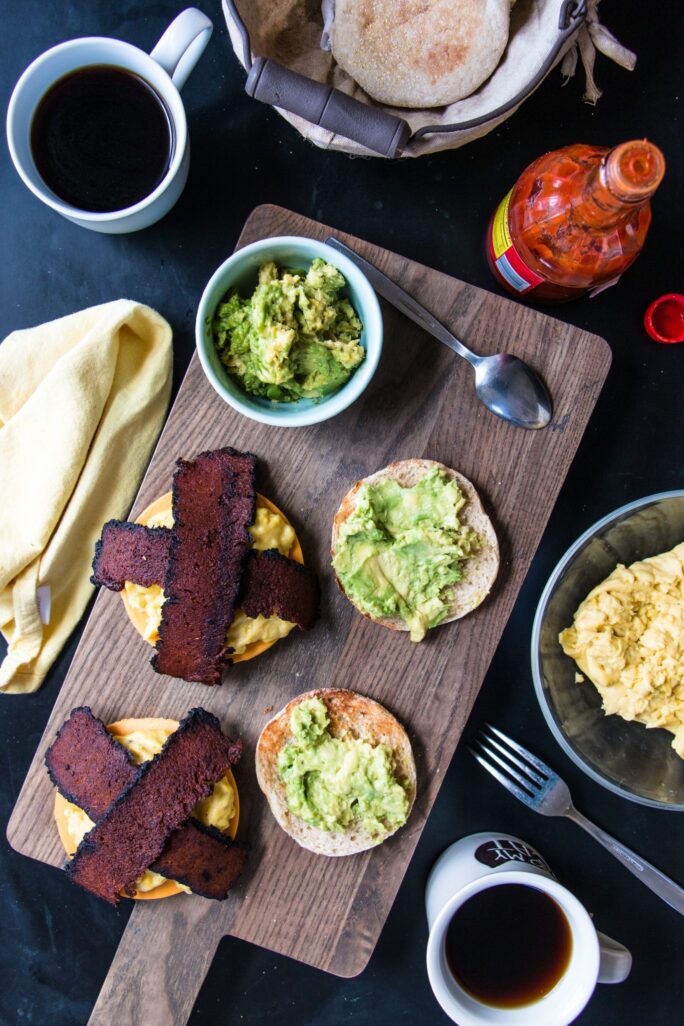 I've never eaten this food staple (even when I wasn't vegan yet), but it never stopped me from admiring it. So I decided to make my own vegan version—it's a little healthier and most certainly free from animal products. In addition to veganizing it, I topped it with a little smashed avocado, too…because avocado makes everything better.
Whether you're in the city or anywhere else, give this a try. Put on your best Brooklyn accent when you say, "Ay! This here's delicious!"
If you are in the city, what's your go-to? I'd love to hear from you! Leave a comment below or hit me up at @nutfreevegan on social media.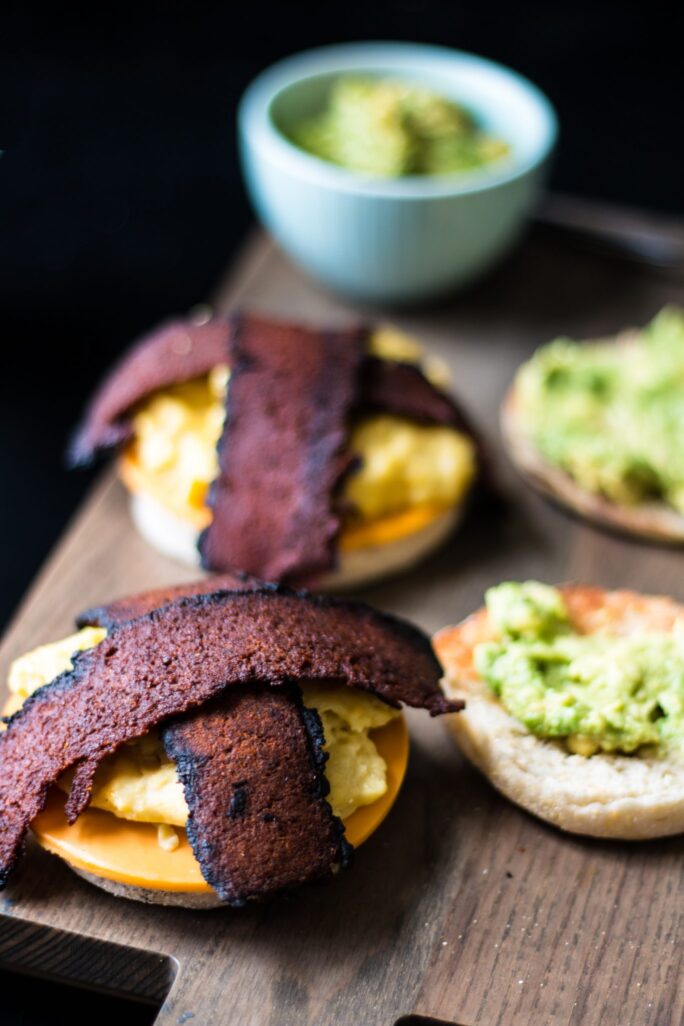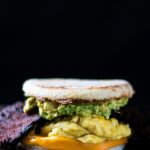 Print
Bodega Breakfast Sandwich with Avocado
This is a veganized version of the New York classic bodega breakfast sandwich—topped with some delicious avocado!
Instructions
Cook bacon following directions on package and set aside.

Toast English muffins; while they're toasting, cook vegan egg following directions on package.

On bottom half of each English muffin place 1 slice each cheese, egg and bacon, then add spoonful avocado. Top each with other half of English muffin and enjoy.
Notes
If you're not a fan of vegan eggs, substitute tofu, and if you're adventurous, top this with a little hot sauce.