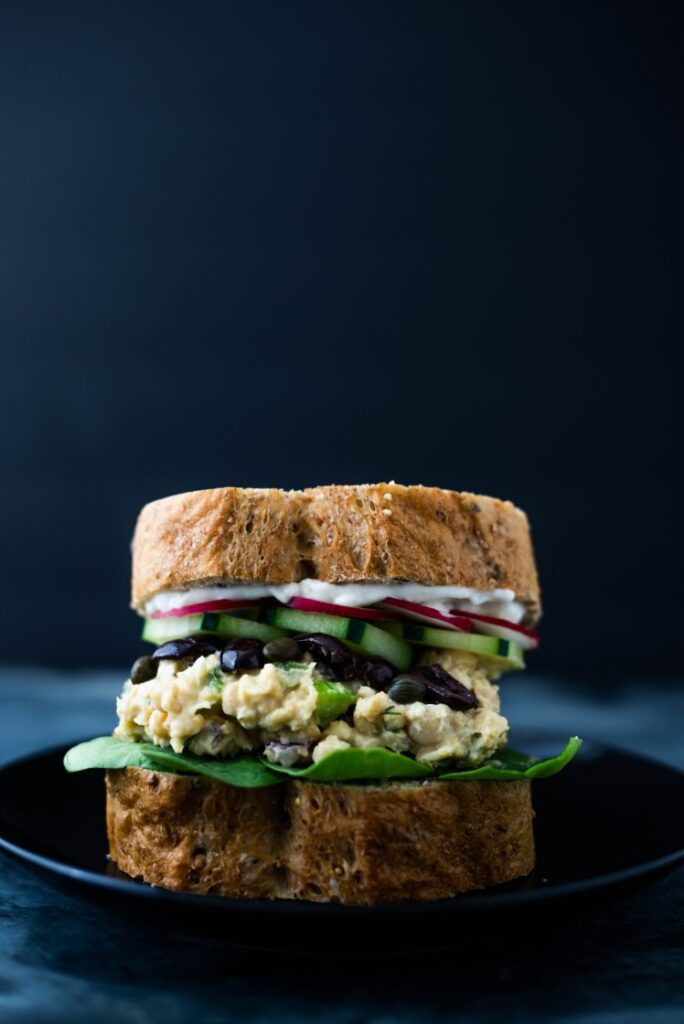 One of my favorite recipes on this site is for Chickpea Tuna Salad, despite having had the real thing maybe once or twice in my life. That smell was enough to turn me off forever, even at a young age. But the vegan version, of which there are a million variations online, is something else altogether. I came up with it using the common tuna salad ingredients I was aware of, and added my own spin to it. Having not had actual tuna salad in maybe 30 years, I relied on my wife as the taste tester, and she gave me an enthusiastic thumbs up, so I knew it was tasty. And since I posted that recipe she has also gone plant-based, so the fish-based version is a thing of the past for her. And now we both eat it regularly for lunch—maybe two or three times per week because it's so easy and so delicious.
Today's recipe incorporates that Chickpea Tuna Salad into a sandwich that has a few polarizing flavors, but I think that even if you're not a fan of them you'll like this. It's a Chickpea Niçoise Salad Sandwich, so what I'm referring to, of course, is olives. People either seem to love or hate them. And another divisive taste that I included is capers. Their tangy goodness isn't for anybody. But if you're a fan of olives you're probably on team caper, too.
Now I know that the Niçoise Salad doesn't usually have mayonnaise in it, but in this case it not only becomes the best delivery system for the chickpeas—and gets them into chickpea salad form—but it also adds a little bit of a soft texture that's missing because I've omitted the egg that's traditionally in there . . . for obvious reasons. Other than that and the capers, this recipe is pretty standard: radishes, cucumbers, spinach. I recommend putting this on thick slices of bread. You could stuff it into a pita or tortilla, too. But for me the bread really adds to the experience.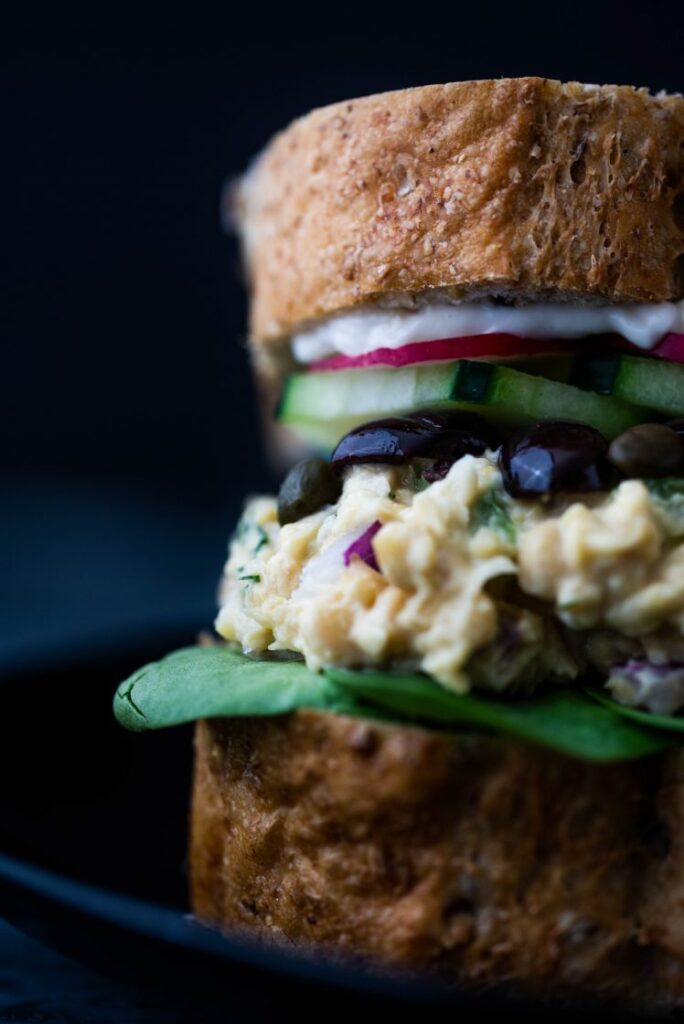 Whether you're a fan of tuna, the Niçoise Salad or none of the above, I hope you'll reconsider and give this a try. There's a reason we eat this stuff a few days each week in my house. It might even become a staple for you, too.
Tell Me What You Think
As always, I'd love to hear your thoughts on this recipe if you make it. So drop me a comment below, and be sure to tag @nutfreevegan on social media if you're posting photos. It's always super fun to see these dishes out in the wild!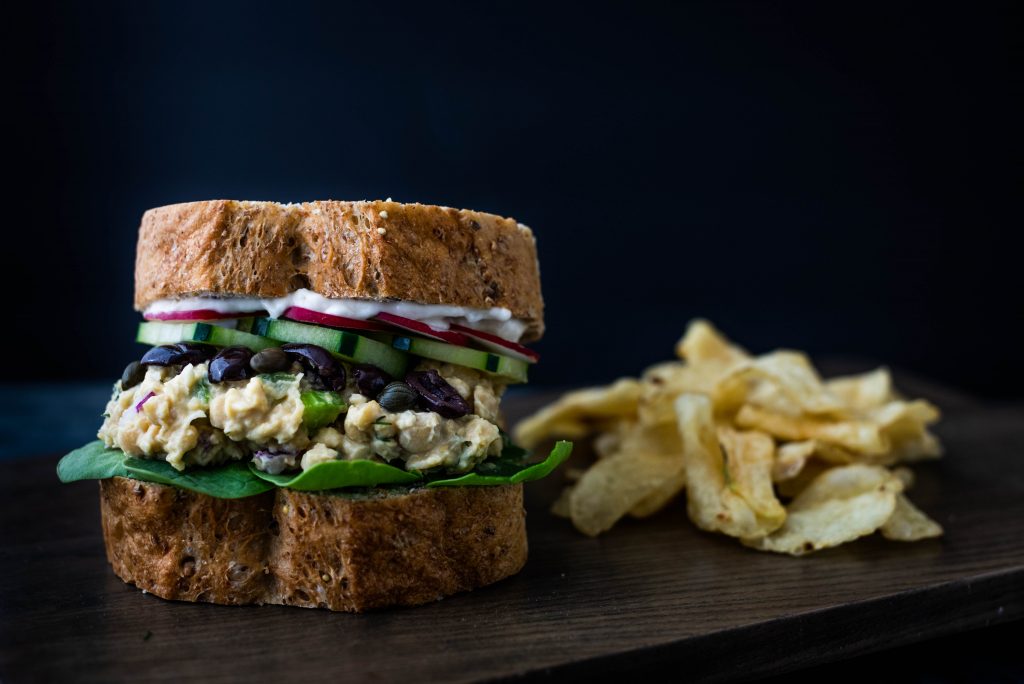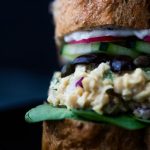 Print
Vegan Niçoise Salad Sandwich
This handheld, vegan version of the Niçoise Salad is simple to make and full of amazing plant-based flavors, including olives, capers, cucumbers and radishes.
Materials
1

cup

Chickpea Tuna Salad

1

cup

spinach

1/2

cup

Niçoise or Kalamata olives

pitted and halved

1

tsp.

capers

1/4

cucumber

sliced

1

radish

thinly sliced

vegan mayonnaise to taste

2

thick slices bread of your choice
Instructions
Prepare a batch of the Chickpea Tuna Salad and spread 1 cup (or less, deciding on the size of your bread) over 1 slice of bread.

Top with spinach, olives, capers, cucumber and radish.

Spread desired amount of mayonnaise on second slice of bread and top sandwich with it.
Notes
This recipe is gluten-free, but make sure your bread is as well.
Nutrition