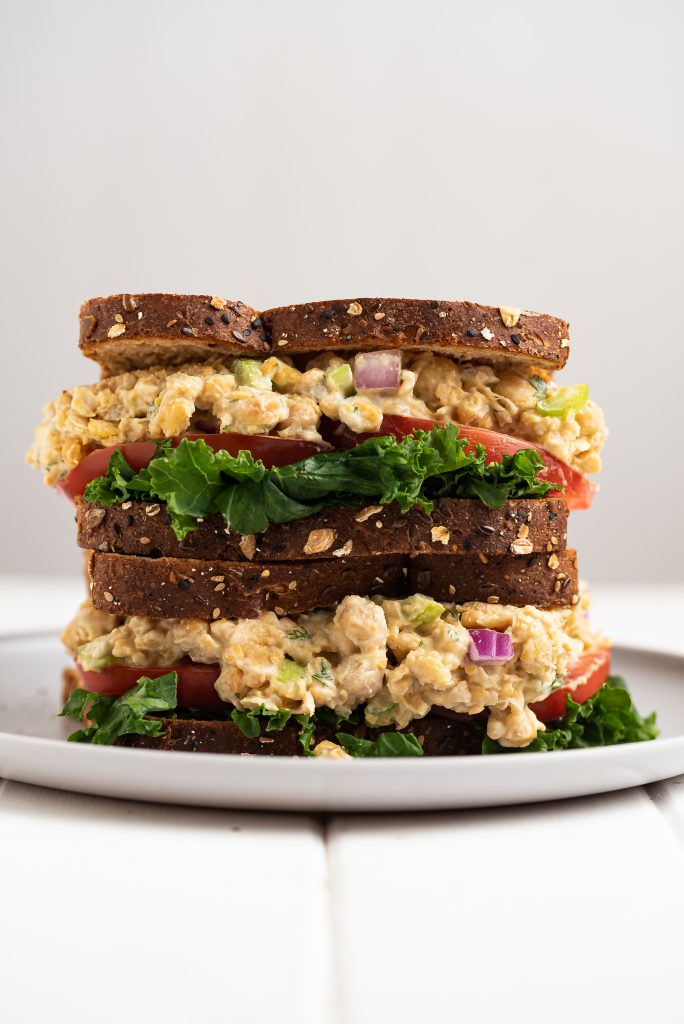 Tuna fish has never been something I enjoy either eating or being around. As you probably know, it smells disgusting and also, it's fish. So before I was vegan I never ate it, and now I just try to stay out of range of the smell if someone nearby is having it. For a long time my wife ate it though, which was difficult for me for both reasons I mentioned above. But thanks to this Chickpea Tuna Salad recipe (not to be confused with this Easy Chickpea Salad recipe), she said she's not only never going to eat tuna again, but will most likely fully convert to veganism. I wish I had known this recipe was all it would take; I would've worked on it much sooner!
The reason I was reluctant to try this dish for so long was because I associated it with tuna. Would it smell bad? Would it taste awful? I didn't know and I didn't want to find out. But after trying it at the vegan restaurant called Terri here in NYC a few months back, I was immediately convinced that chickpea "tuna" salad was my new favorite thing. It didn't have any of the gross things I associated with actual tuna.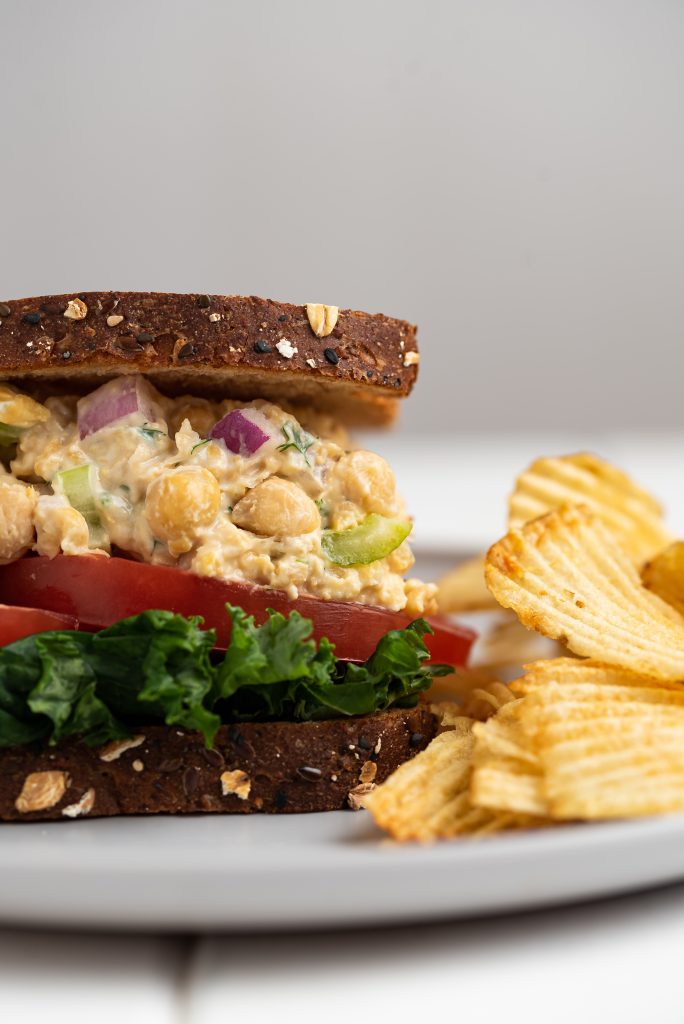 This particular version of the recipe is very simple. It's not too far off from that of a standard tuna salad. I've made a few adjustments and, of course, subbed the chickpeas for the fish, and I think it's really wonderful. Plus it's really easy to make, so this could be a quick lunch, served up as a sandwich, or thrown on top of a salad. It's really versatile, which makes it even better. And if you want to get a little fancy with it, try this Chickpea Niçoise Salad Sandwich version!
Tell Me What You Think
As always, I'd love to hear your thoughts on this recipe if you make it. So drop me a comment below, and be sure to tag @nutfreevegan on social media if you're posting photos. Plus, it's always super fun to see these dishes out in the wild!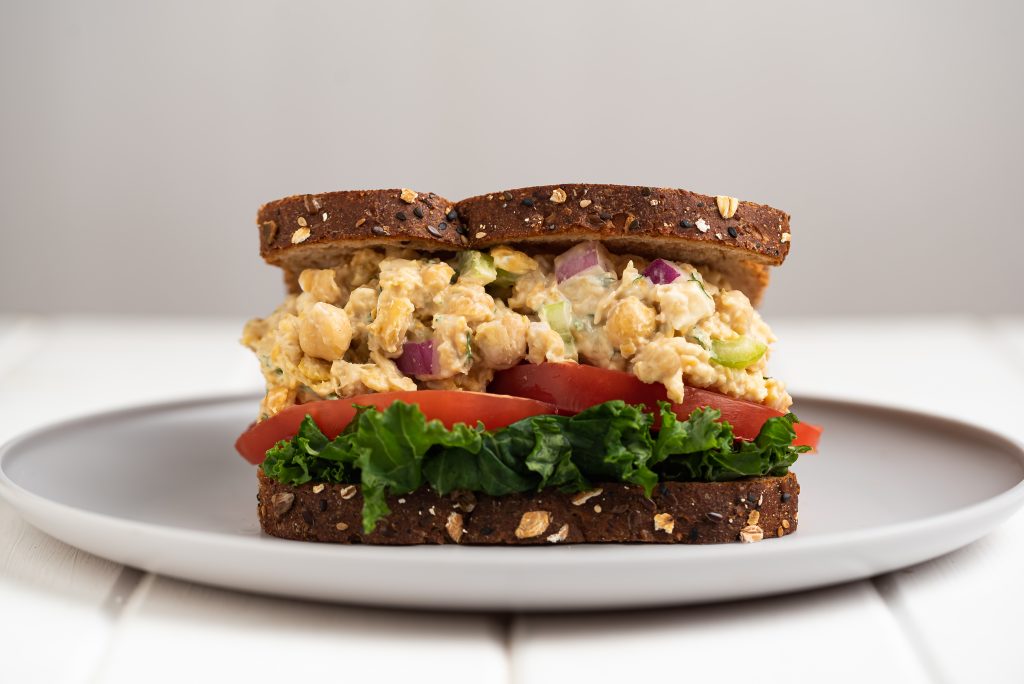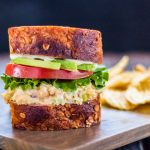 Print
Chickpea "Tuna" Salad Sandwich
This awesome Chickpea "Tuna" Salad Sandwich is easy to make and really delicious. It's perfect for lunch or a light dinner because it's so versatile.
Materials
2

cans

15.5 oz. chickpeas, drained

2

Tbsp.

lemon juice

1

large stalk celery

minced

2

Tbsp.

red onions

minced

3

tsp.

dill

chopped

1

tsp.

garlic

minced

½

tsp.

salt

¼

tsp.

pepper

¾

cup

vegan mayonnaise

½

tsp.

Dijon mustard
Instructions
Drain chickpeas and place in large mixing bowl. Mash with fork until nearly smooth.*

Add lemon juice, celery, onions, dill, garlic, salt and pepper. Stir until mixed well.

Fold in mayonnaise and mustard until everything is evenly mixed.

Serve on bread with lettuce, tomato, avocado and more mayonnaise if desired.
Notes
*This is a matter of preference. I enjoy a little bit of a rough texture, but you can mash the chickpeas to whatever consistency works best for you.
This recipe is gluten-free, but make sure the bread you use is also gluten-free if you're making a sandwich.
Nutrition