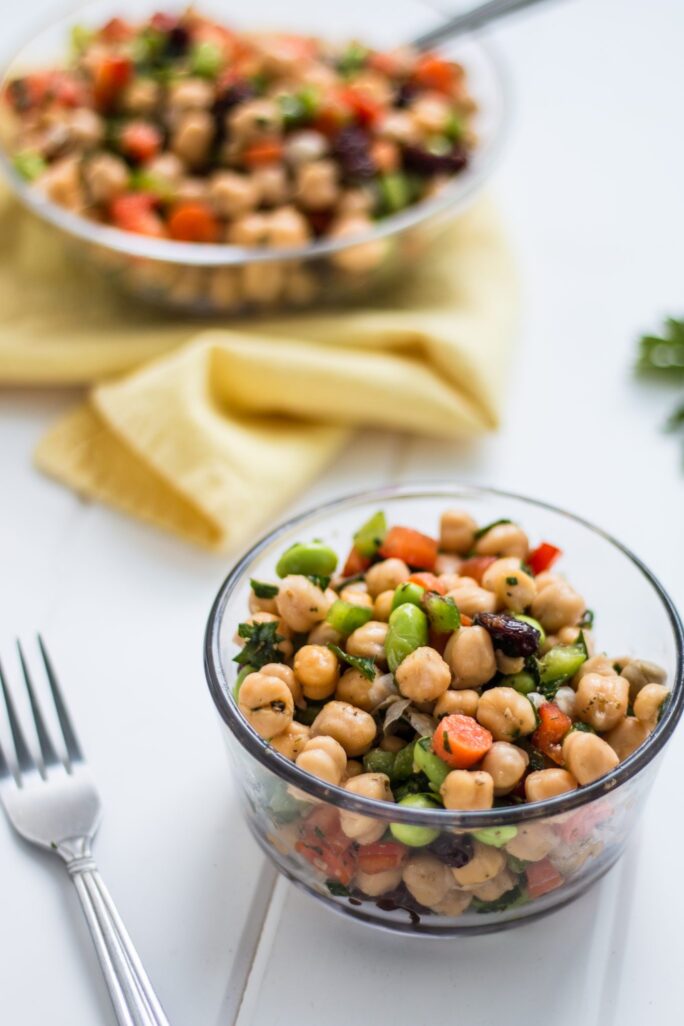 For the past year or so I've been hearing a lot about pulses. If you're not sure what these are, they're things like beans, lentils and chickpeas. I guess word is out that they're pretty good for you. I try to use them as much as I can, but I have to confess that I'm pretty bad about remembering them when I'm working on a recipe. Hopefully I can change that, starting right now. This recipe for Easy Chickpea Salad features a pulse as its star, with legumes and vegetables in the supporting roles.
Because it's summer and superhot I'm thinking about things I can make that don't require using our stove or oven. Even when those are off in our apartment, they generate enough heat to warm a small village. So if I can eat things that don't require their use, I'm all for it.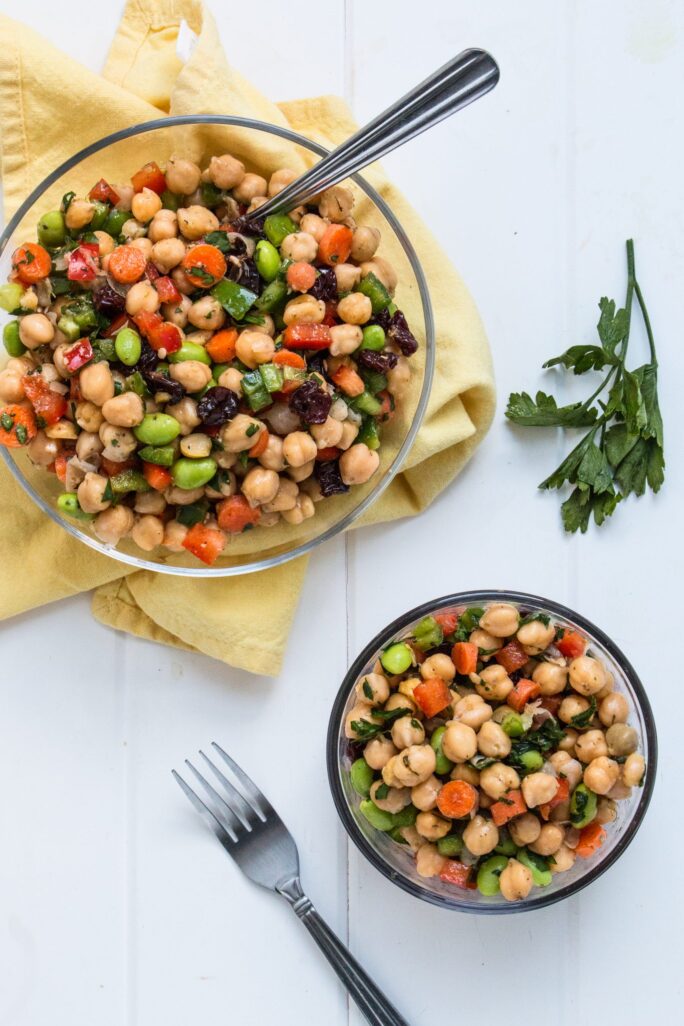 This chickpea salad is simple, and there's no cooking involved. All you do is throw a bunch of things into a bowl, stir, and spoon into your mouth. Pretty easy. You can make this in about five minutes and when you eat it, not only will it taste great, but it'll also give you a lot of great things that your body needs for the day, like protein, fiber and monounsaturated fats. And best of all, you can keep your kitchen cool by not turning on an appliance. Unless you live in my apartment, where the kitchen is always ten degrees warmer than the summer heat outside.
So give this recipe a try—it's perfect for a picnic or backyard barbecue—and let me know how it goes in the comments below.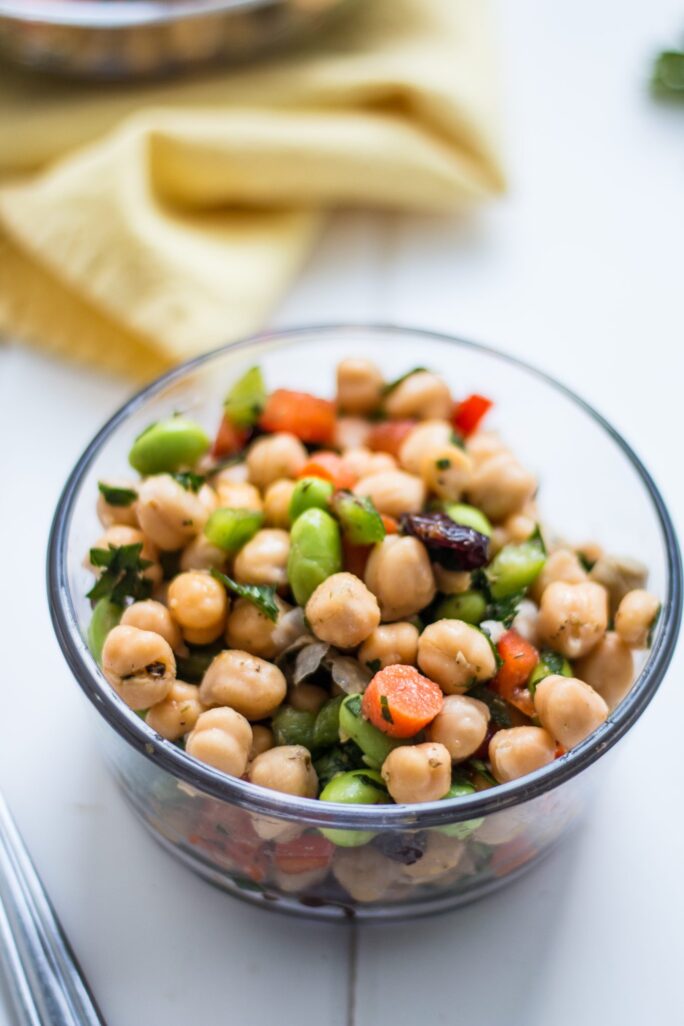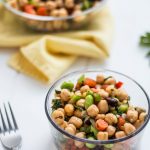 Print
Easy Chickpea Salad
This Easy Chickpea Salad will make your hot summer days a whole lot cooler. It's easy and crazy delicious.
Materials
2 15-

oz.

cans chickpeas

drained

½

cup

soybeans

edamame

½

cup

green pepper

diced

½

cup

red pepper

diced

¼

cup

carrots

chopped

¼

cup

dried cranberries

2

Tbsp.

olive oil

1½

tsp.

apple cider vinegar

½

tsp.

garlic powder

1

tsp.

oregano

¼

tsp.

cumin

¼

cup

chopped Italian parsley

Salt and pepper to taste
Instructions
Mix all ingredients together in bowl until combined, serve.
Nutrition