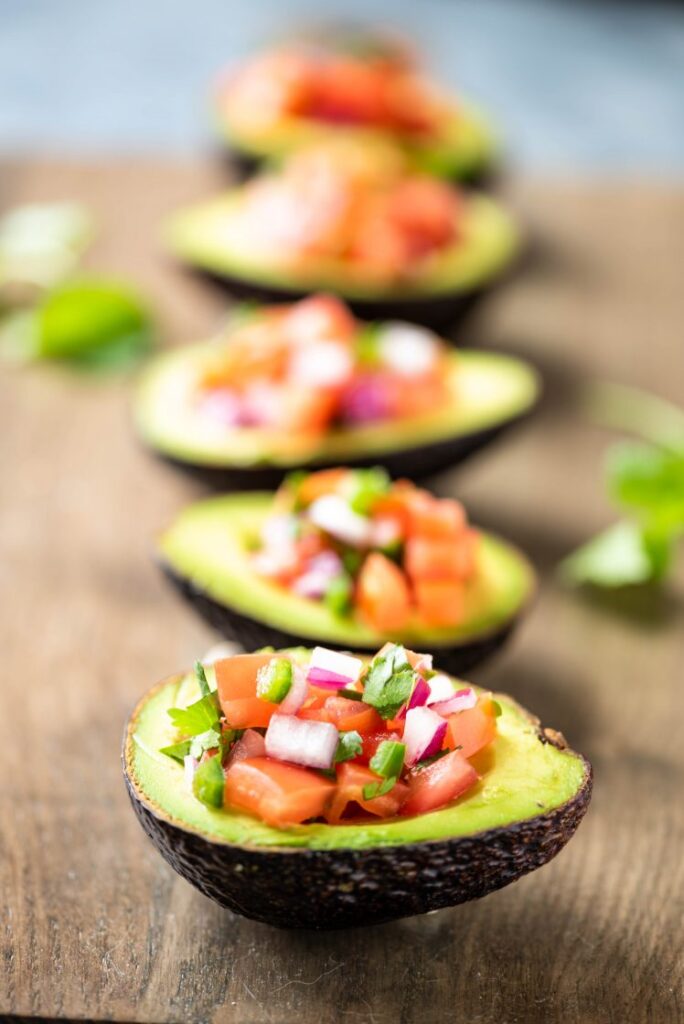 Last week I mentioned making the recipes on this site a little healthier as I go forward—mostly because that's how I've started eating, and also because I want to share things that will make people feel good without giving them too many processed products that can lead to health problems (Again, I'm not eliminating these kinds of things altogether; I'm simply cutting back). Essentially, the site is going to get a lot greener. And I think today's post is a great example of how you can have a lower-calorie dish without sacrificing flavor.
Avocados have been a staple of my diet for the past few years, and now it's to the point where I have one every single day. They have a ton of nutritional value, including more potassium than bananas and "healthy fats." Plus, they're super versatile as you can see in these recipes. In today's recipe they're pretty much in their natural state, just chopped in half and stuffed.
These Deconstructed Guacamole Boats are exactly what they sound like: the delicious dip we all love, only not smashed together and spread onto salty tortilla chips. Instead it's all the ingredients you'd find in a good guac— jalapeños, red onions, tomato, cilantro, lime, salt—all stuffed into half an avocado.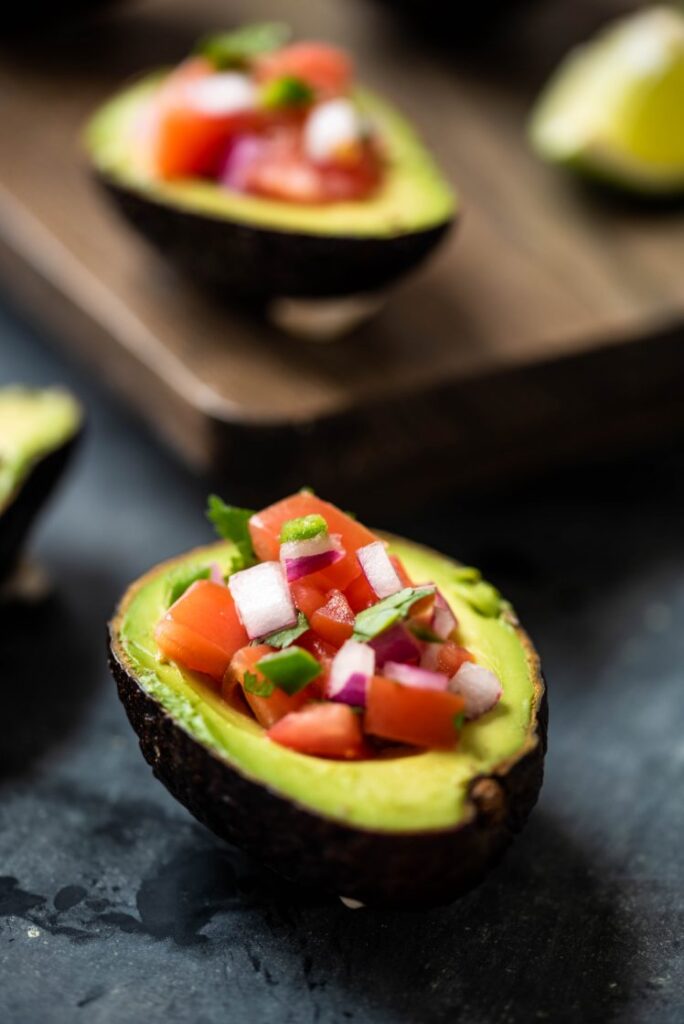 Now this might not be the most practical dish if you're sitting at home by yourself and want a snack, but it's great for get-togethers where people will be looking for some sort of appetizer. They're easy to make in bulk and come with their own bowl! Perfect for when you're having family and friends over for an occasion. And without the tortilla chips they're lower in both calories and sodium, too.
So keep this recipe in mind and give it a try at your next party or picnic, and let me know how it goes in the comments below.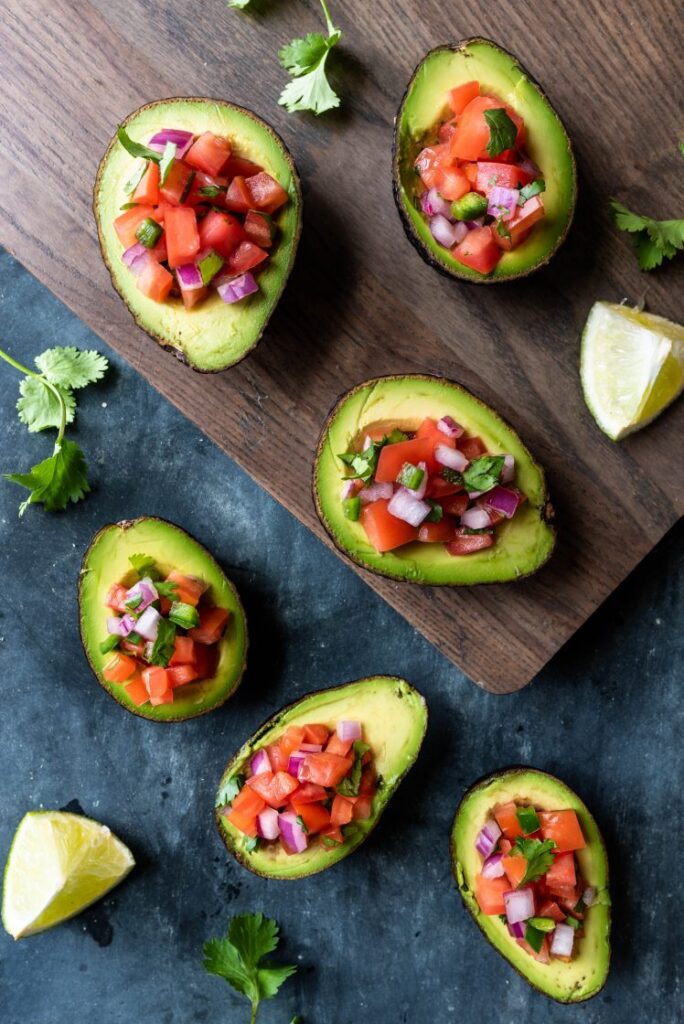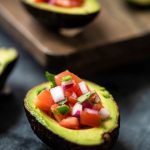 Print
Deconstructed Guacamole Boats
Make your avocado the star with these delicious Deconstructed Guacamole Boats. They're perfect for a party or when you need a quick, healthy snack for the family.
Materials
2

plum tomatoes

finely diced

½

large red onion

finely diced

1

jalapeño

seeded and diced

1/3

cup

cilantro

chopped

Juice from one lime

3

large avocados

½

tsp.

sea salt
Instructions
Mix tomatoes, onion, jalapeño, and cilantro in a large bowl. Add lime juice and toss to coat.

Halve avocados and remove pits. Top each avocado with a scoop of the tomato mixture. Sprinkle with sea salt and serve immediately.
Notes
This recipe is gluten-free.
Nutrition