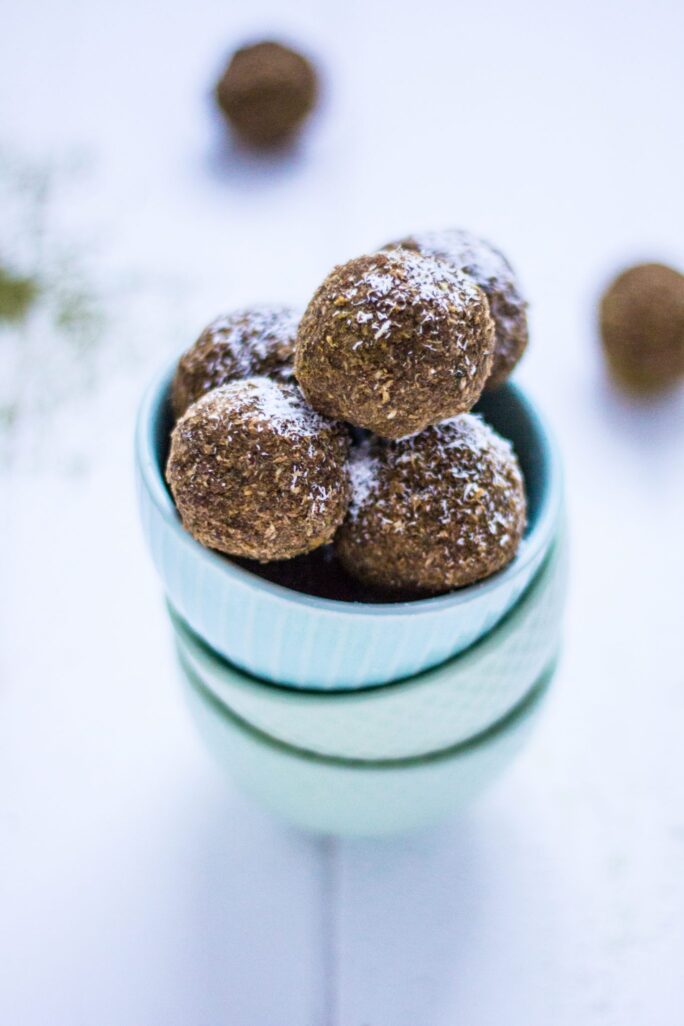 It seems like matcha rules the world right now. It's the trendy ingredient that everyone is using in their "healthy" foods and drinks. I read up on it and it looks like it does provide some real benefits. Matcha boosts metabolism and burns calories; contains vitamin C, zinc, selenium, magnesium and fiber; enhances mood; lowers cholesterol and blood sugar; and helps with focus. I don't think I've been incorporating it into my diet long enough to confirm these benefits, but I sure hope I'm receiving them because they're pretty awesome.
Matcha is so fashionable right now that Cha Cha Matcha, a café devoted to the stuff, just opened a few blocks from my office. If it's still there in six months, I'll know that the green tea powder is here to stay.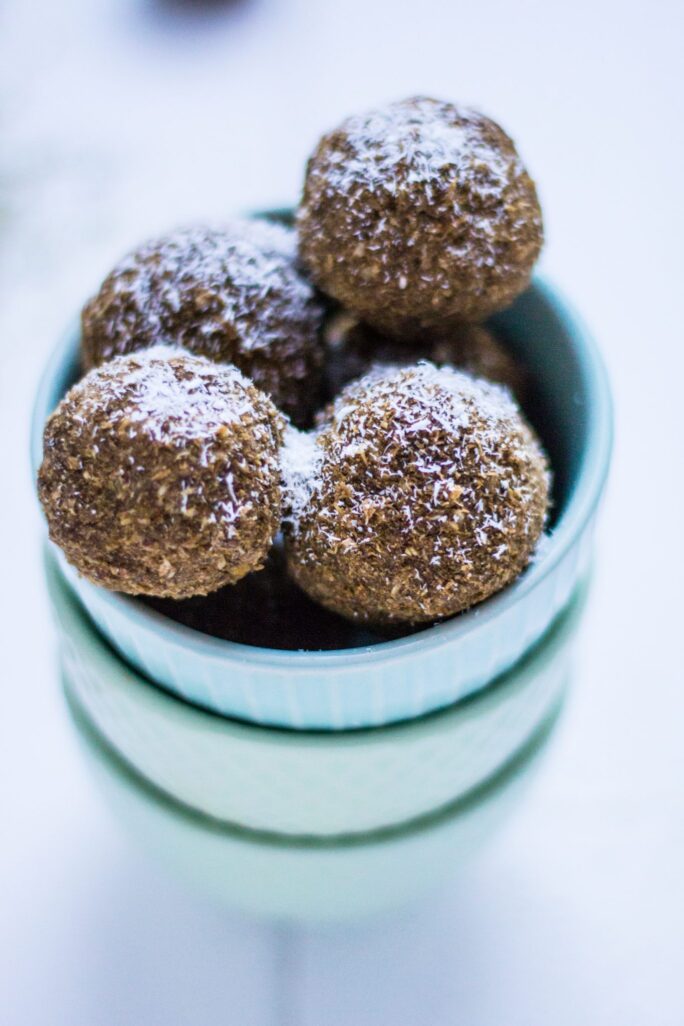 To try out the trend, I've come up with a matcha-based energy ball, which makes the perfect pick-me-up. I'll have them in the afternoon as a replacement for a cup of coffee, or even when I need to get out the door quickly in the morning. I threw in some chocolate and chia seeds to increase the energy enhancement, so these little guys really can light you up like a Christmas tree if you're feeling sluggish.
Whether you're in need of a little pep or just need a great snack, these matcha chocolate chia energy balls will fit the bill. Give 'em a shot!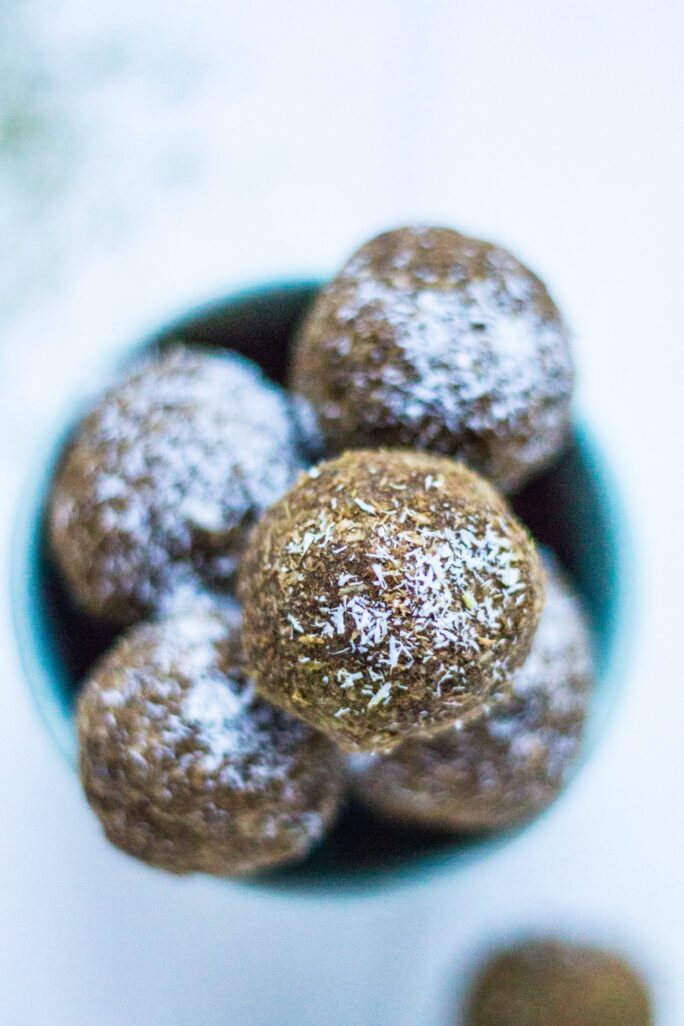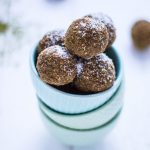 Print
Matcha Chocolate Chia Energy Balls
These quick Matcha Chocolate Chia Coconut Energy Balls are the perfect snack when you need a little pick-me-up in your day!
Materials
1

cup

shredded coconut

4

Tbsp.

coconut flour

3

Tbsp.

maple syrup

½

Tbsp.

coconut oil

1

Tbsp.

chia seeds

1

Tbsp.

matcha powder

¼

cup

vegan chocolate chips

1

cup

water
Instructions
Place all ingredients into food processor and process until everything is blended together.

Roll mixture into 1-inch balls and sprinkle with shredded coconut.

Store in refrigerator for up to 2 weeks or freeze in freezer.
Nutrition