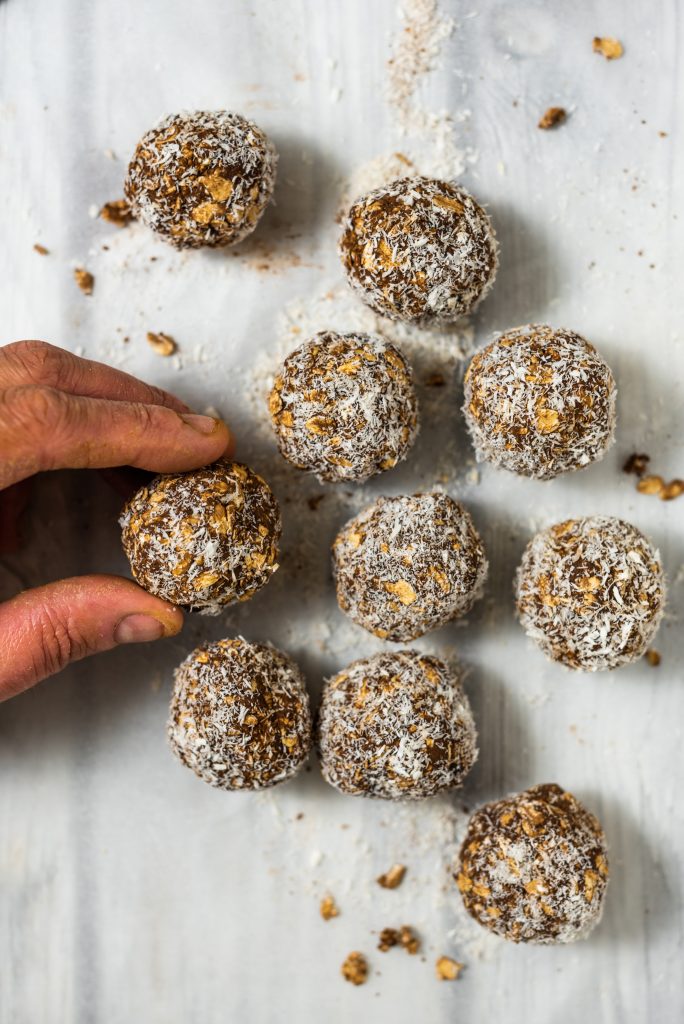 Fall is in full swing here in the northeast. The leaves are falling, the sun is setting earlier and temperatures are dropping. None of this is really for me, though. Laura and I just got back from ten days in sunny southern California, where we visited missions, ran trails, met up with our wonderful wedding photographer and hunted ghosts in the famous Hollywood Roosevelt Hotel. That's more up my alley. Warm weather all year long, laid back energy and a seemingly universal focus on health feels right to me. Hopefully someday in the not-too-distant future we'll make one of our frequent trips west and end up staying! But for now, I suppose I'll enjoy the changing of the seasons.
While I wait for moving day, though, I'm still spending most of my free time running and making recipes for this site. More and more they're blending together, which is fine by me because I'm excited to share that with you. The way I've been eating—when I'm not crushing sandwiches at San Diego's Plant Power Fast Food restaurant—is mostly in service to running. That means many more whole foods and fewer processed things, though they still slip in from time to time. Last week's Southwestern Stuffed Peppers are a great example of the things I've been making lately. They're filling, healthy and really tasty.
This week's recipe pairs perfectly with running because it's an energy booster. But we all need a little pick me up on occasion, whether we're out on the roads, the trails, or just pushing through that afternoon slump at the office. Whatever you're doing, when you need a little boost you don't have to look any further than these Pumpkin Power Bites.
Filled with protein, Omega-3s and a little nip of caffeine, these bite-size energy balls will give you quite a bit of pep when you're dragging. And they're perfect for this time of year because their base is the beta-carotene-rich fall flavor we all love: pumpkin. They're easy to make, too. Just pulse the dates in your food processor or do like I do and chop them up into fine pieces and mix all the ingredients together. Coat with coconut and you're done! In a matter of minutes you have a great snack that's going to get you through the day.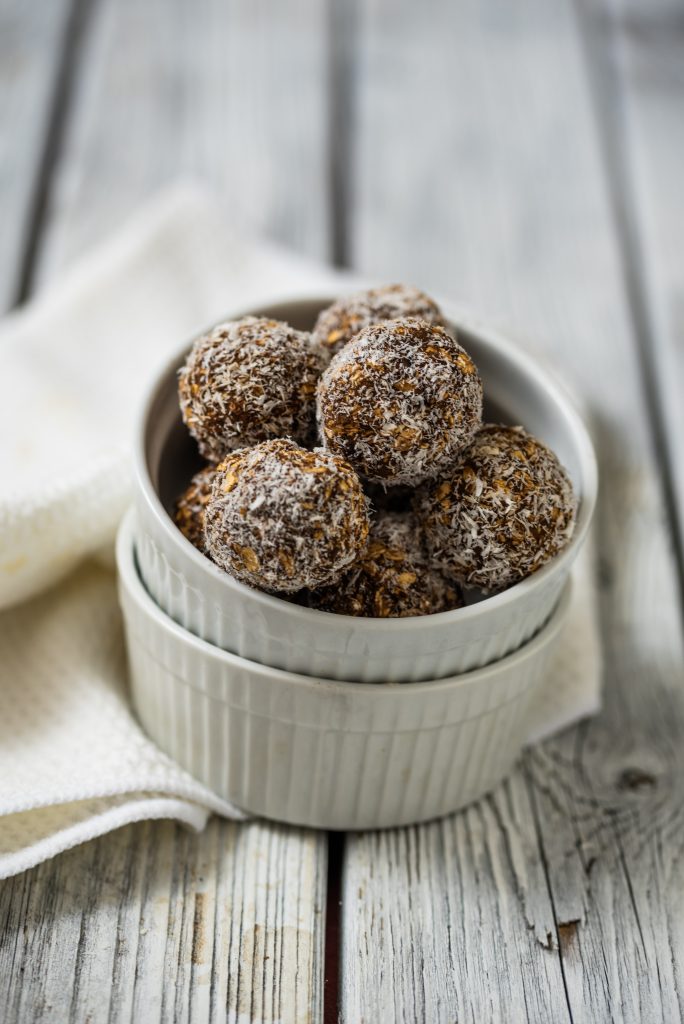 You're going to love these Pumpkin Power Bites. I know they're my go-to for when I'm dragging a few miles into a trail run, and even when I'm halfway through a day where I should've had a second cup of coffee. Oh, and if you're over pumpkin already this year because it's in everything everywhere, I also have these Matcha Chocolate Chia Energy Balls, which are just as helpful in getting you going, and just as tasty.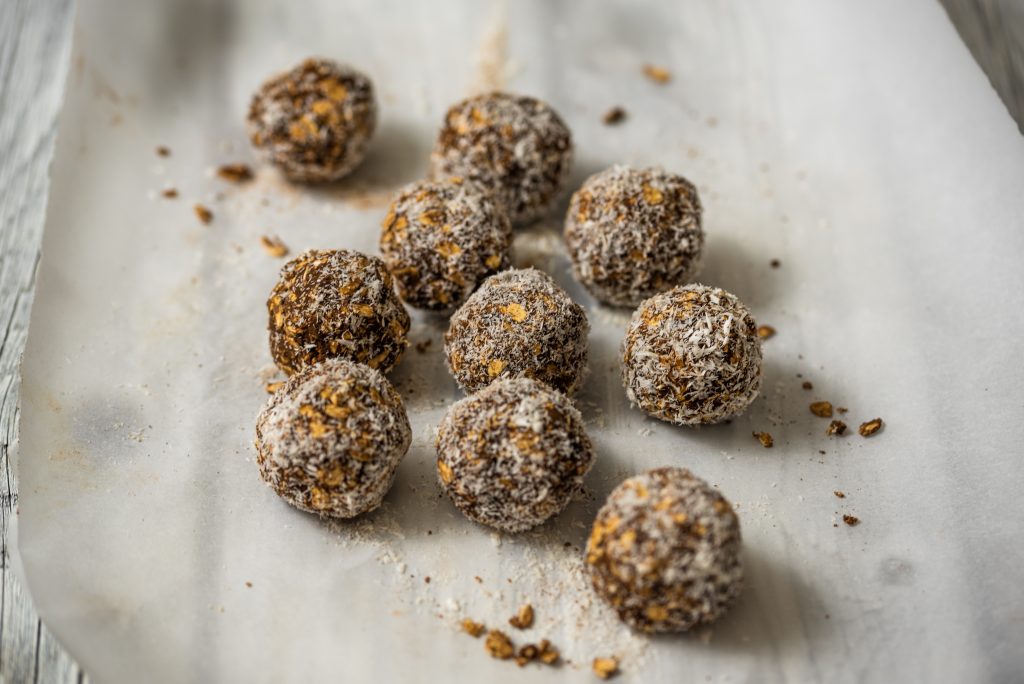 Tell Me What You Think
As always, I'd love to hear your thoughts on this recipe if you make it. So drop me a comment below, and be sure to tag @nutfreevegan on social media if you're posting photos. Also, it's always super fun to see these dishes out in the wild!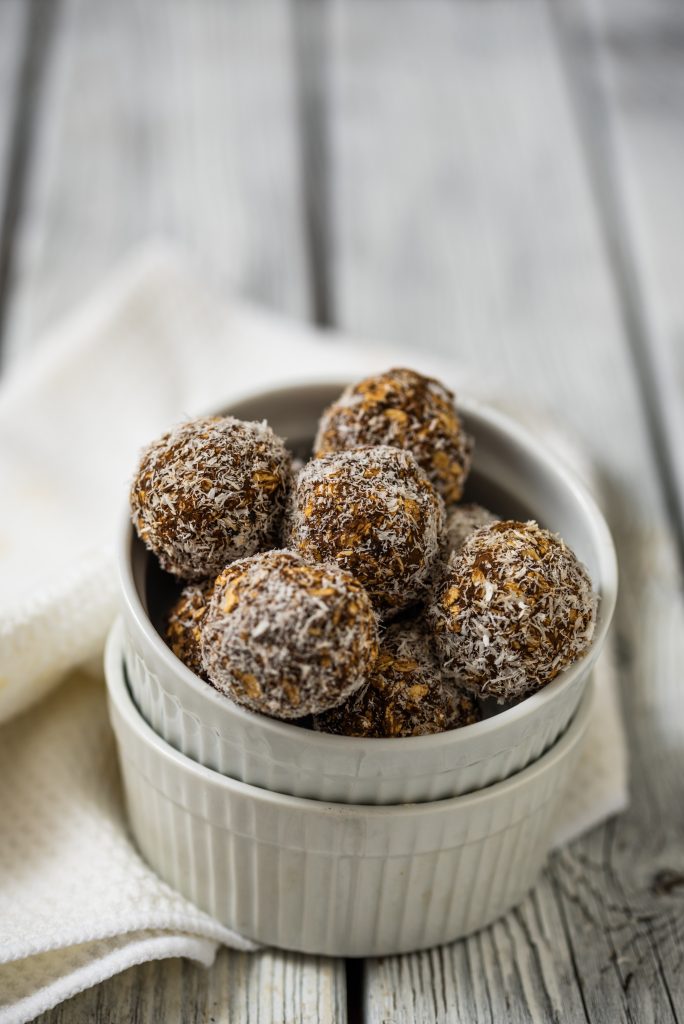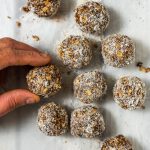 Print
Pumpkin Power Bites
These Pumpkin Power Bites are a flavorful, whole foods way to get a little pick me up when your energy is running low.
Materials
6

Medjool dates

1/2

cup

pumpkin

1

Tbsp.

Pumpkin Pie Spice

1

cup

whole rolled oats

1/4

tsp.

vanilla

1

Tbsp.

flax meal

2

Tbsp.

maple syrup or agave

1/4

cup

cocoa powder

1/4

tsp.

salt

1/2

cup

shredded coconut
Instructions
Either pulse dates in a food processor/blender until they form a paste or chop them up into fine pieces.

Mix dates in a large bowl with all other ingredients except coconut, which you can put into a small bowl or dish and set aside.

Form mixture into 1" balls and roll in coconut.
Notes
This recipe is gluten-free.
Nutrition