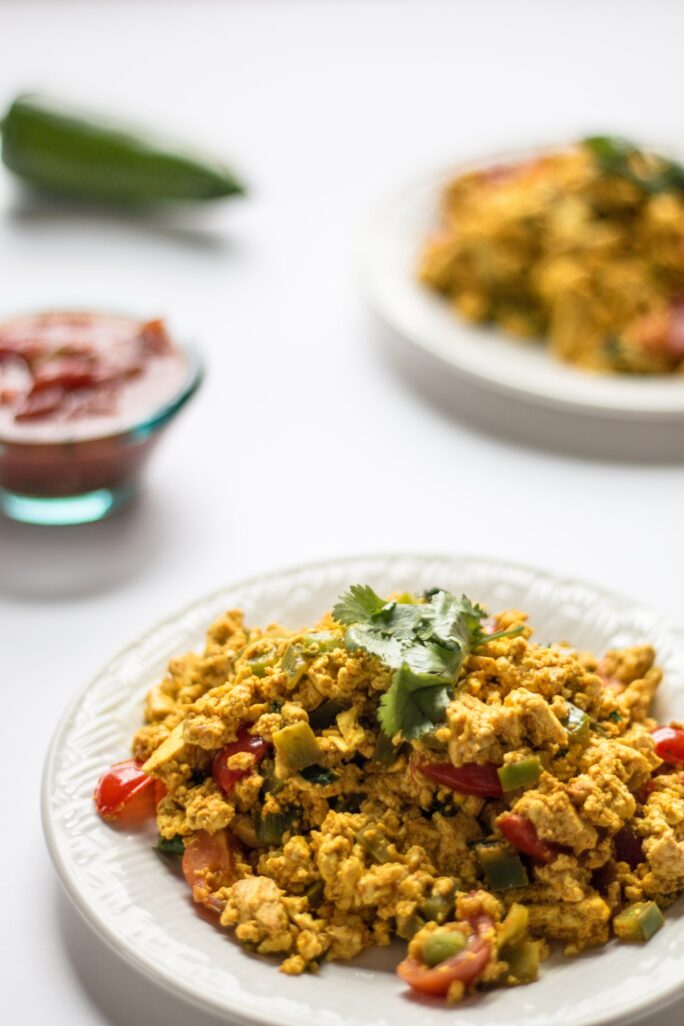 I've never been much of a breakfast guy, and I think eggs have crossed my lips maybe three times in my life, unless you count the times they were wrapped up in a creamy mayonnaise or a velvety cake blanket. That's why when I discovered tofu scramble—a staple of the vegan morning—I kept my distance.
But in recent years I've embraced this dish, thanks, in part, to the Breakfast Scramble Burrito at Terri, one of my favorite vegan haunts in New York. Maybe it's because it was in a wrap so I didn't see it clearly enough to associate it with eggs. Whatever the psychology, I'm a full-on scrambler now and am always looking for new takes on it. That's where this tasty recipe comes in.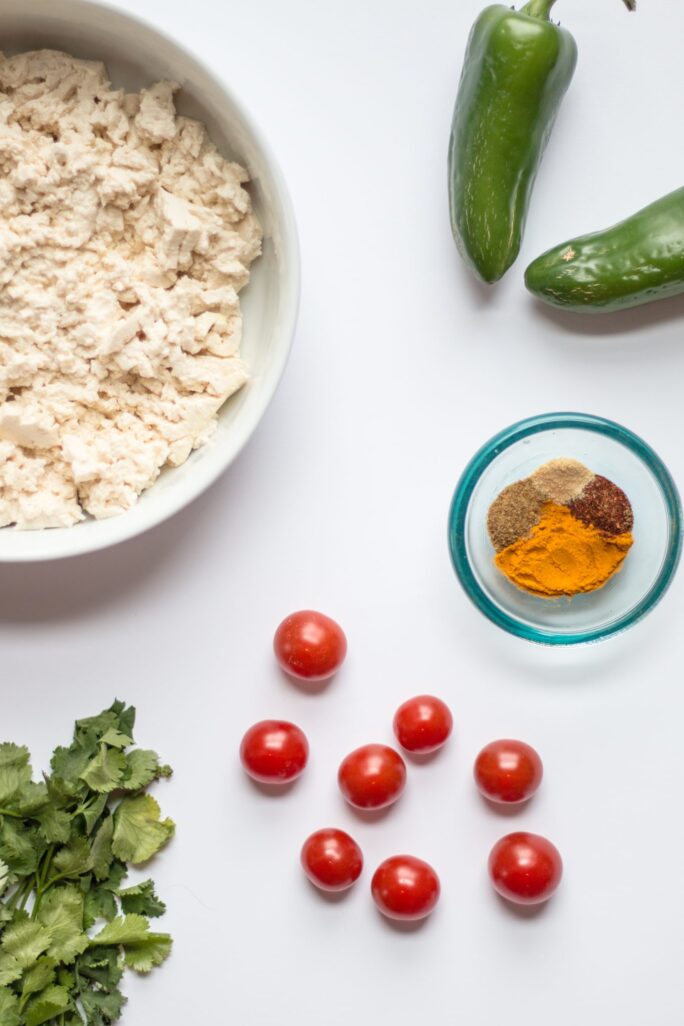 I'm sure I'll post several more of these as the Nut-Free Vegan goes on, but for this first one I wanted to keep it simple yet totally flavorful, so I looked to Mexican cuisine for inspiration. Its heat comes from chiles, its coolness from cilantro, and I added a few spices for an elevated taste. With only nine ingredients, it's super-easy to make (and gluten-free!). So get ready for a fiesta in your mouth!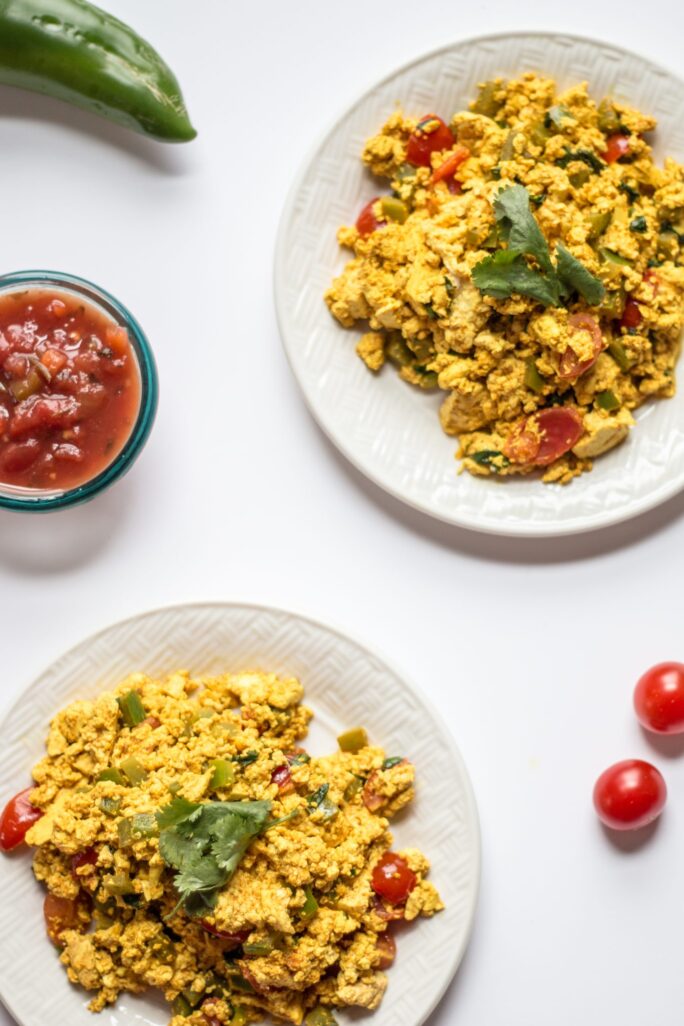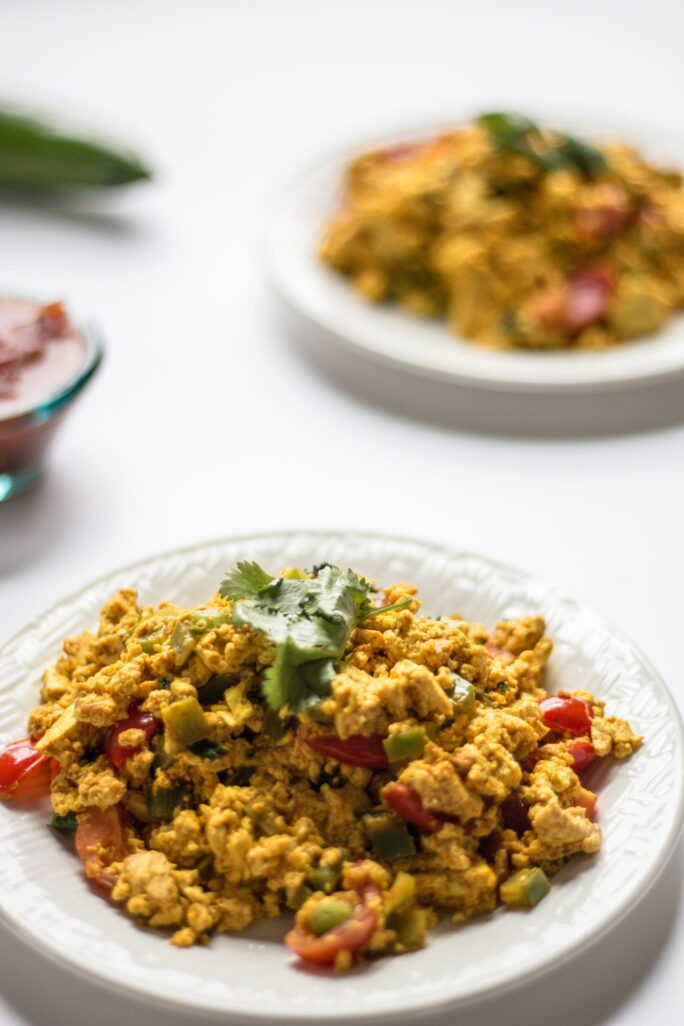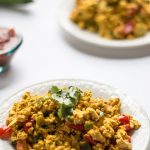 Print
Basic Mexican Tofu Scramble
This simple breakfast scramble is perfect when you're short on time but still want a fiesta in your mouth.
Materials
Tofu Portion
1

tsp.

olive oil

1

package tofu


Spice Mix
½

tsp.

turmeric

½

tsp.

cumin

½

tsp.

chili powder

½

tsp.

garlic powder

¼

cup

cilantro

chopped


Vegetables
1

jalapeño pepper

stemmed, seeded and chopped

8

cherry tomatoes

halved
Instructions
Pat tofu dry and cover with absorbent cloth. Place heavy object (e.g., a cast-iron skillet) on top about 10 minutes to get rid of excess water.

Stir all spices in small mixing bowl until mixed.

Heat oil in large skillet, add jalapeños and cook 3 minutes. Add tomatoes and cook 2 more minutes.

With fork, break up tofu into small crumbles.

Add tofu to 1 side of skillet and cook with vegetables about 5 minutes.

Add spices, stir and cook 5 more minutes.

Serve with salsa, cilantro, avocado or toast.
Notes
This recipe is gluten-free.
Nutrition
Save