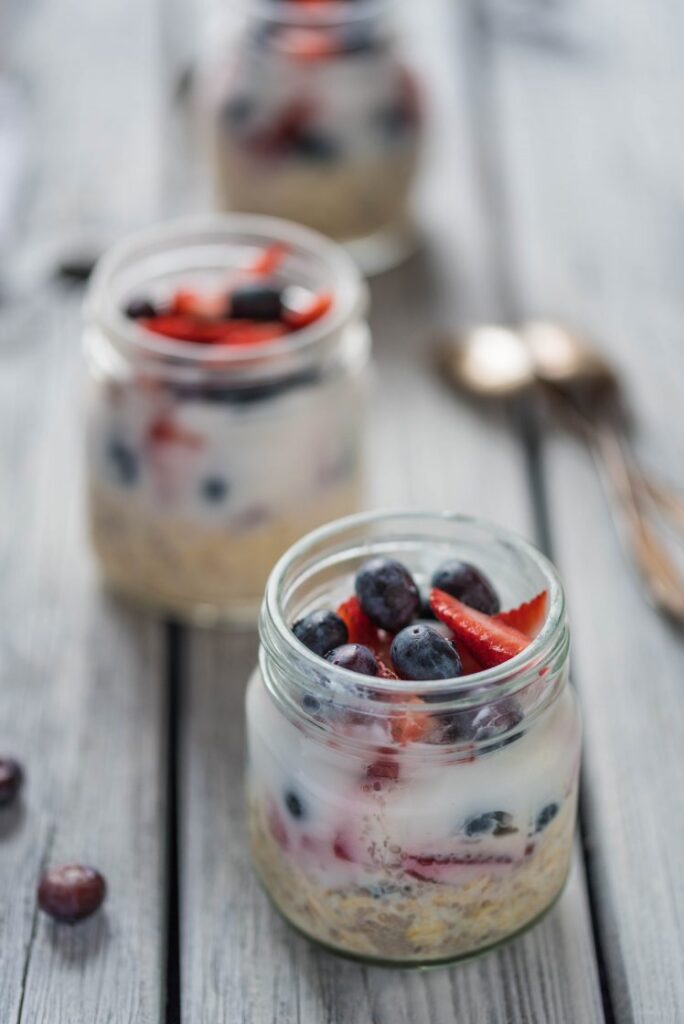 If you're a regular reader of this site you know that I post two recipes per week. I had every intention of doing that this week, but I fell behind because of travel. Laura and I were down in Texas for the past four days, visiting San Antonio and Austin. Both were fun, but Austin is a place we both seem to belong.
While there we found some amazing vegan eats, including Arlo's, a food truck that I went to every single day (even after returning from San Antonio at 1 A.M.). It's not hyperbole to say that their mac 'n' cheese is the best I've ever had—even better than my own. There was also Sweet Ritual, a dairy-free ice cream shop that was pure heaven. Vegan food is pretty readily available throughout the city, but these were the two places that really won me over. If you're vegan and want to head to a really great, really arty community, I highly recommend making the trip to Austin.
But enough about travel, let's get into today's recipe.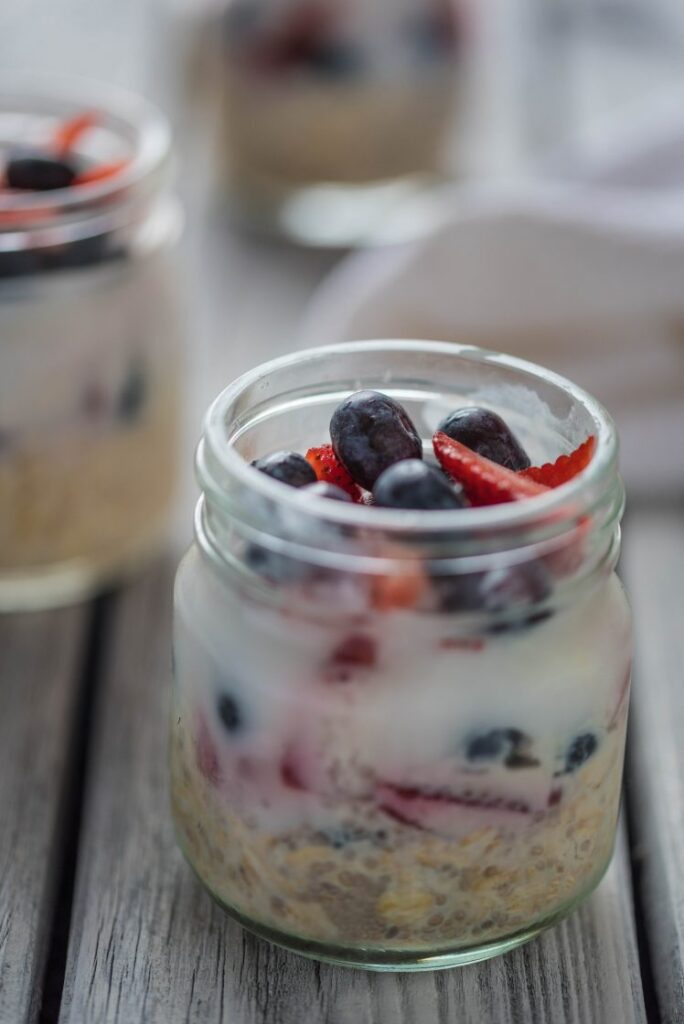 These Fruity Overnight Oat Cups are a really easy breakfast that you can prepare overnight and have waiting for you in the morning. It's not a completely unique idea, as there are similar things all over the place. But this version is perfect for vegans and full of coconut and chia goodness. It's also very versatile. I used strawberries and blueberries for topping and filling, but you can put whatever your favorite fruits and berries are in there to make the dish the way you like it.
I think you'll really enjoy this breakfast treat. Let me know in the comments and be sure to share via the social media buttons below.
Next week I'll be back to my regular two-recipe schedule!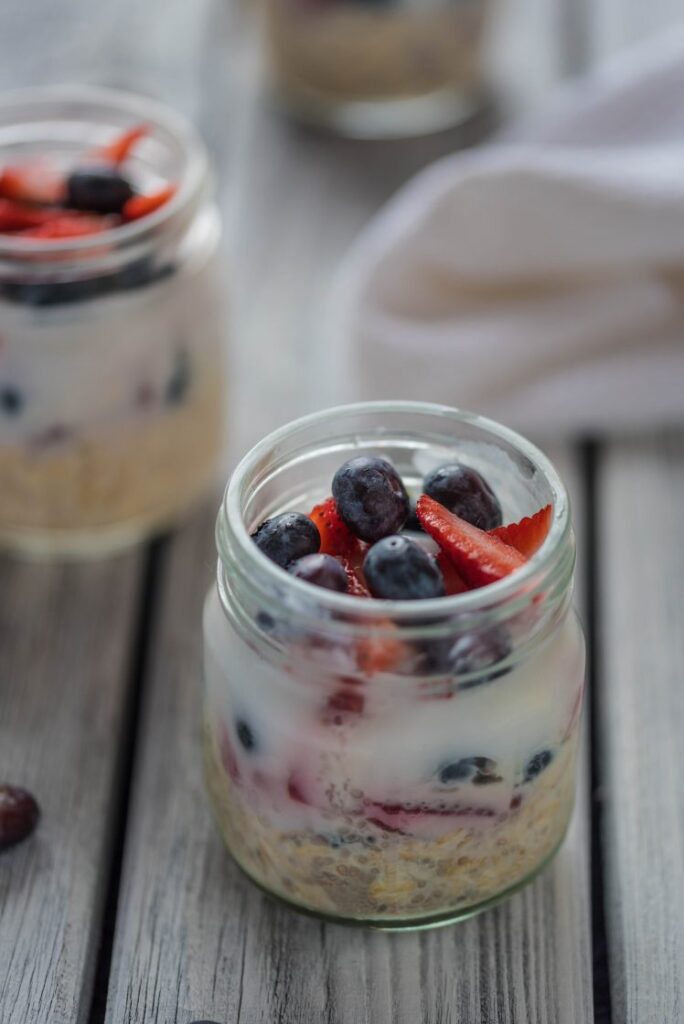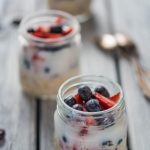 Print
Fruity Overnight Oat Cups
These Fruity Overnight Oat Cups are perfect for breakfast when you want to grab something quick that's tasty and nutritious.
Instructions
Stir oats, milk, agave and chia seeds together in a jar or other small container.

Top with a layer of fruit and the yogurt. Cover and refrigerate for at least 5 hours (I like to do it overnight, but if you're in a hurry a shorter time will do).

Uncover, top with more fruit and serve immediately.
Notes
This recipe is gluten-free.
Nutrition