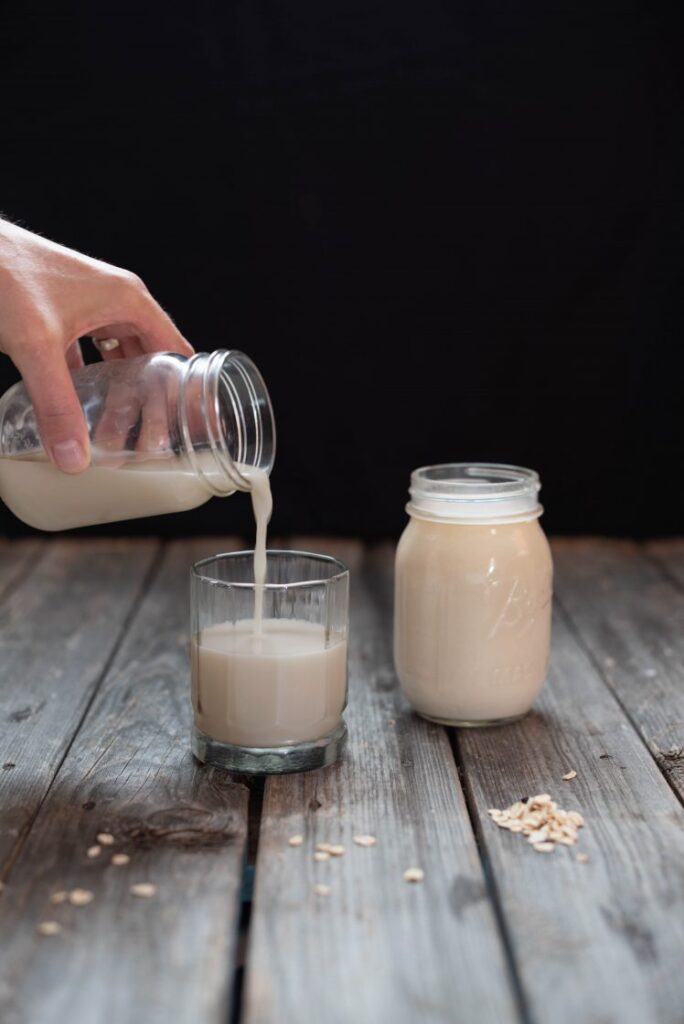 As someone with a nut allergy I've found it a bit frustrating when ordering something like a latte or other milk-based products in restaurants and the like. For a long time soy was always the only alternative and I do my best to have as little of that as possible. Over the past year or two it's gotten better as coconut milk has become more ubiquitous, and lately oat milk seems to be all the rage.
There are a lot of recipes online about how to make nut-based milks at home. The process is really easy and it's a great (and I have to say, kind of fun) way to create something in your kitchen instead of buying it at a grocery store. For those of us with nut allergies, however, this wasn't an option. That's why I decided to put together a recipe for oat milk that's just as simple (and fun) and makes the homemade milk club a little more inclusive for us nut-free vegans.
I've been trying to use more of this grain on the site lately (like in these Fruity Overnight Oat Cups) because it's so easy to work with. The oat milk-making procedure is the same as, say, almond or cashew milk: soak the oats, put them into a blender with water and drain. Super simple. You can sweeten of flavor it however you'd like, and it'll last in your fridge for about a week. Plus, making it at home will save you money and a trip to the grocery store for some Oatly milk (which I love, too).
Give this a try—especially those of you with nut allergies—and let me know what you think in the comments below. And tag @nutfreevegan on social media so I can see your recipe posts!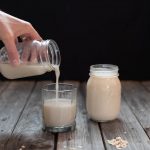 Print
Homemade Oat Milk
This super easy recipe for oat milk is great for vegans who have a nut allergy, or anybody who just wants a delicious milk alternative. Plus, it's cheaper than going to the store and buying some.
Materials
1

cup

quick or rolled oats

3

–4 cups water

1

–2 Tbsp. maple syrup
Instructions
Cover oats with water and soak overnight (or for at least 20 minutes if you're short on time). Drain and rinse the oats.

Add oats, maple syrup and water to blender and blend for about 1 minute (If you want a thicker milk, use 3 cups of water and 4 for a thinner consistency).

Using a nut milk bag or cheesecloth, drain the milk into a bowl. Transfer to a sealable container and store in your refrigerator for up to one week.
Notes
-This milk is best enjoyed chilled and not heated.
-Other sweeteners such as agave and dates work just as well as the maple syrup.
-Once you've drained the milk into a bowl you can add any desired flavoring such as vanilla or chocolate.
-This recipe is gluten-free.
Nutrition