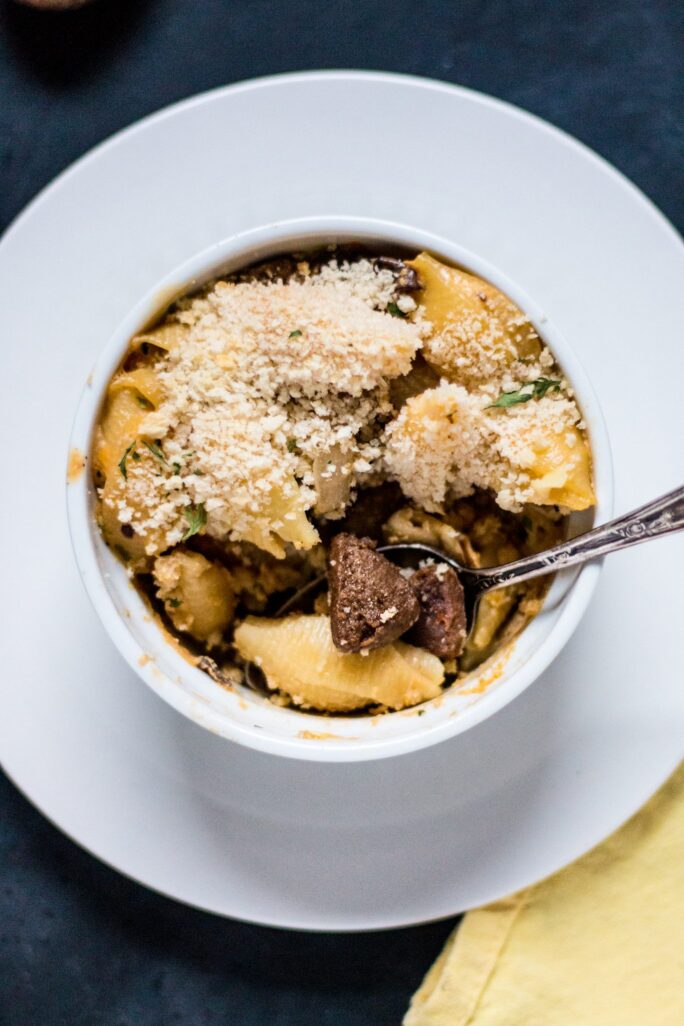 A few months back I was scrambling to find something for dinner using only the few ingredients I had on hand. I'm sure what I came up with was inspired just as much by having recently seen Jackie from Vegan Yack Attack's 'n' cheese recipes in VegNews magazine as it was by necessity. Or, I could've just been really lucky with what I had in my cabinets and fridge.
The mac 'n' cheese was a no-brainer, but when I found the Gardein Beefless Tips in the freezer a lightbulb came on. They're one of my favorite products (see: Beefless Beef Stew), so I was happy to use them to elevate this in a fun and tasty way.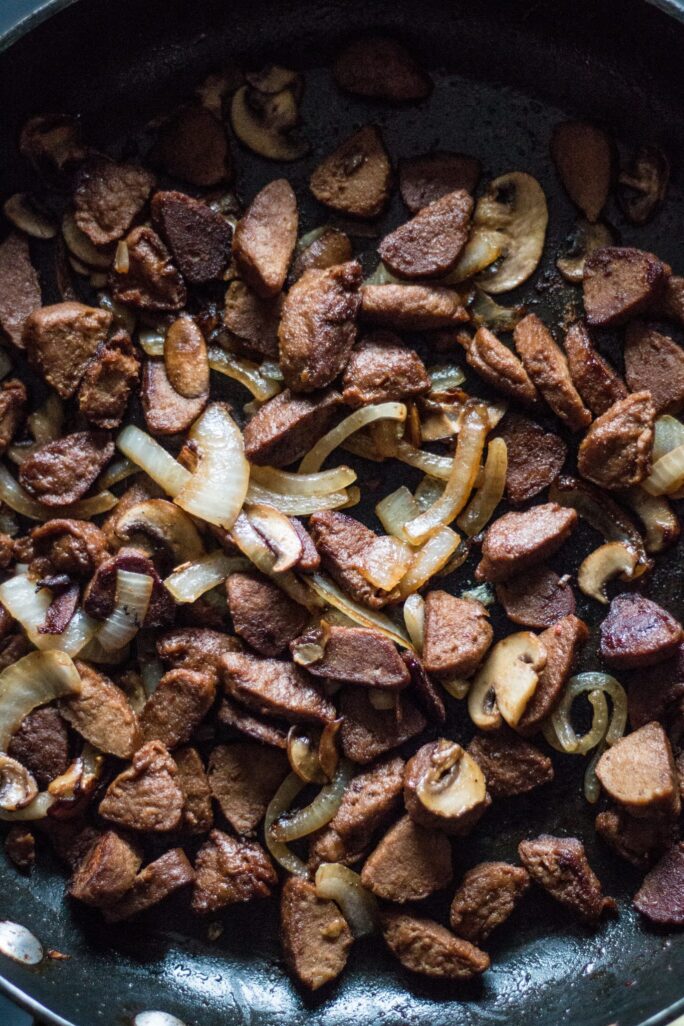 I grew up west of Philadelphia and lived in the city for one year. While my preference was the giant slices of pizza at Lorenzo's on South Street, there was no avoiding the city's (probably) official food, cheesesteak. So, armed with an onion and those Gardein Beefless Tips, I set out to create a nod to home.
The recipe has evolved a bit with mushrooms and a more refined cheese sauce, and I think it's finally where it needs to be. So give this one a try and experience comfort food at its best. And remember to let me know how it goes in the comments below!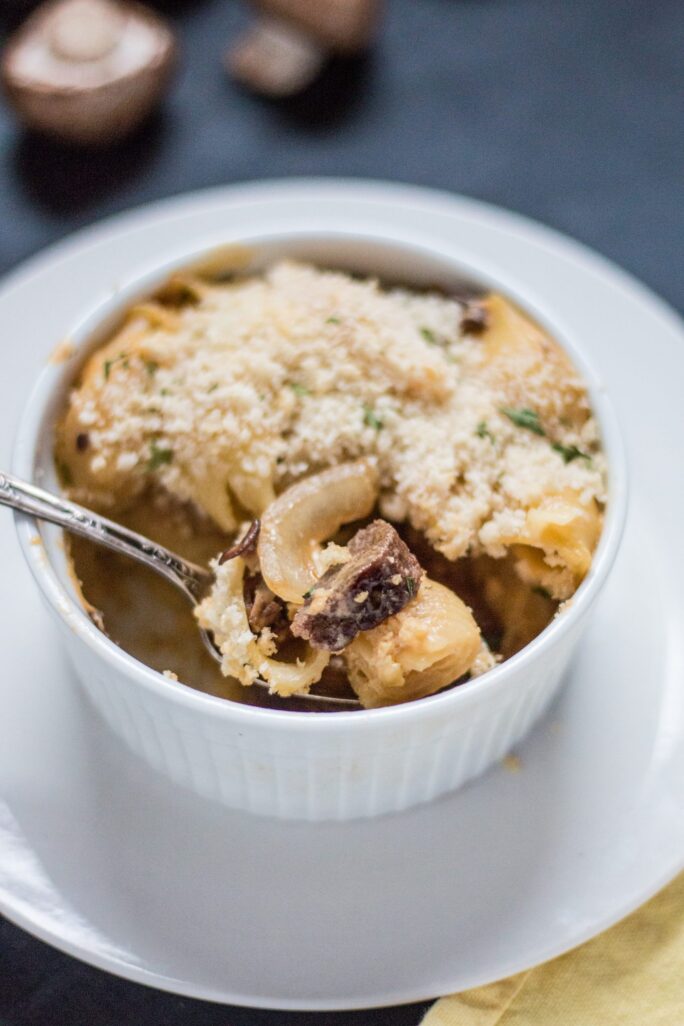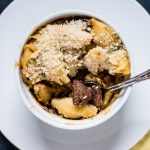 Print
Philly Cheesesteak Mac 'n' Cheese
What could be better than some amazing mac 'n' cheese? How about the flavors from a delicious Philly cheesesteak thrown into the mix? Pure comfort food!
Instructions
Heat pasta according to package.

Heat oil over medium heat in large frying pan. Add onions and cook for

minutes, stirring occasionally.

Stir in mushrooms and Beefless Tips and cook for another 5 minutes; set aside.

Heat butter over low heat in medium saucepan. Once melted, stir in nutritional yeast and whisk in soy milk.

Add Daiya shreds and whisk until melted, about 5 minutes.

Stir in pasta, onions and Beefless tips.

Pour into baking dish and cover with bread crumbs.

Heat for 15 minutes or until bread crumbs begin to brown. Remove from oven and sprinkle parsley on top. Serve right away.
Nutrition