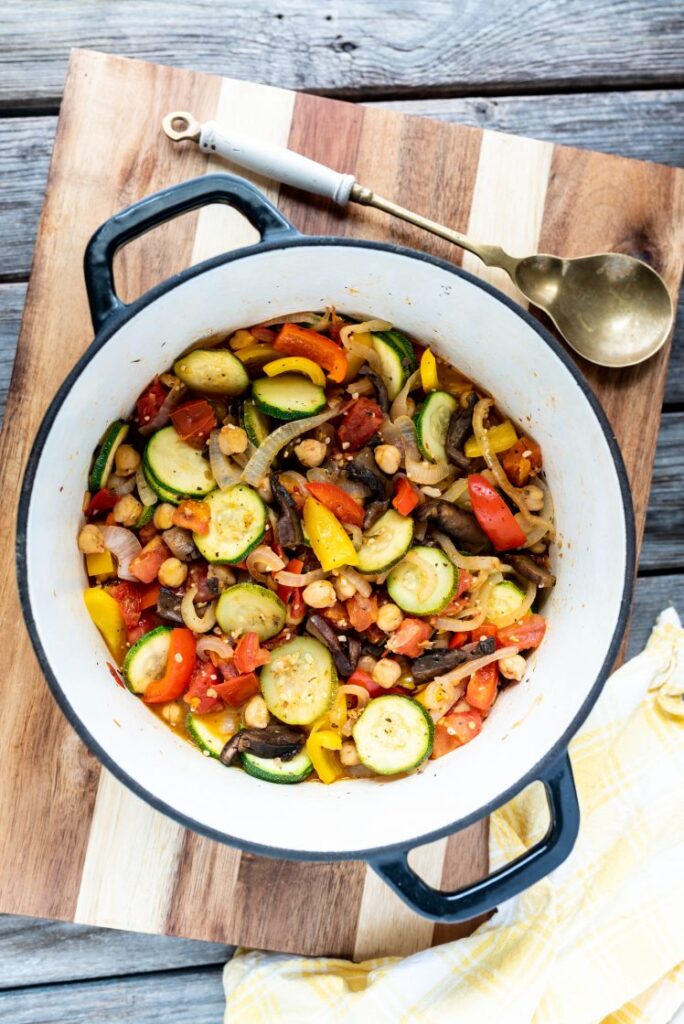 I've never been a big fan of eggplant. There's something about its texture that just doesn't sit right with me. I'm surely missing out though, because it's probably really great when prepared properly. There was one time, when Laura and I had dinner at a tapas restaurant in Cape May, New Jersey, that I ordered a small plate of grilled eggplant and it was delicious. I don't know what that chef did differently than others, but whatever it was it really agreed with me. I think that going forward I'll experiment on my own at home and see what I can come up with. That's the beauty of food, right? The experimentation, the versatility.
I brought up eggplant because today's recipe traditionally has it as one of the main ingredients. But because of my aversion to it I've decided portobello mushrooms would be a better—and more unique—choice. They're a little "meatier," and I've been eating more mushrooms in general lately, so I'd like to incorporate them into the site. Prior to this, in the two years I've been doing this site I think there have only been two or three dishes that involved mushrooms, so let's change that.
This recipe is for a relatively traditional ratatouille, the popular stewed French vegetable dish. It's loosely based on Martha Stewart's version, which calls for roasting the tomatoes first. I did this, but I don't really think it's necessary and so I'm not incorporating it here. I also changed the amounts of various ingredients a bit, made the aforementioned Portobello-for-eggplant swap and added chickpeas for a little protein and some more flavor and texture. It came out really well and I think it will for you, too. I served mine over a bed of quinoa, but you can really do a million things with it—a great example of the food versatility I mentioned above.
Give this a try and let me know what you think. And be sure to tag @nutfreevegan on social media so I can see how great your version looks!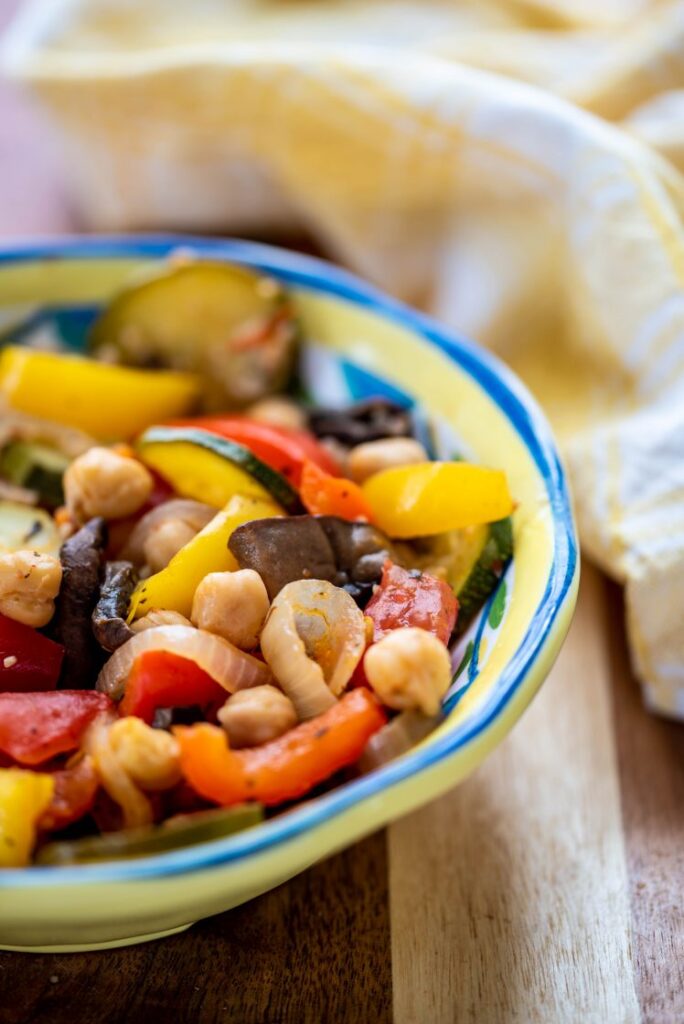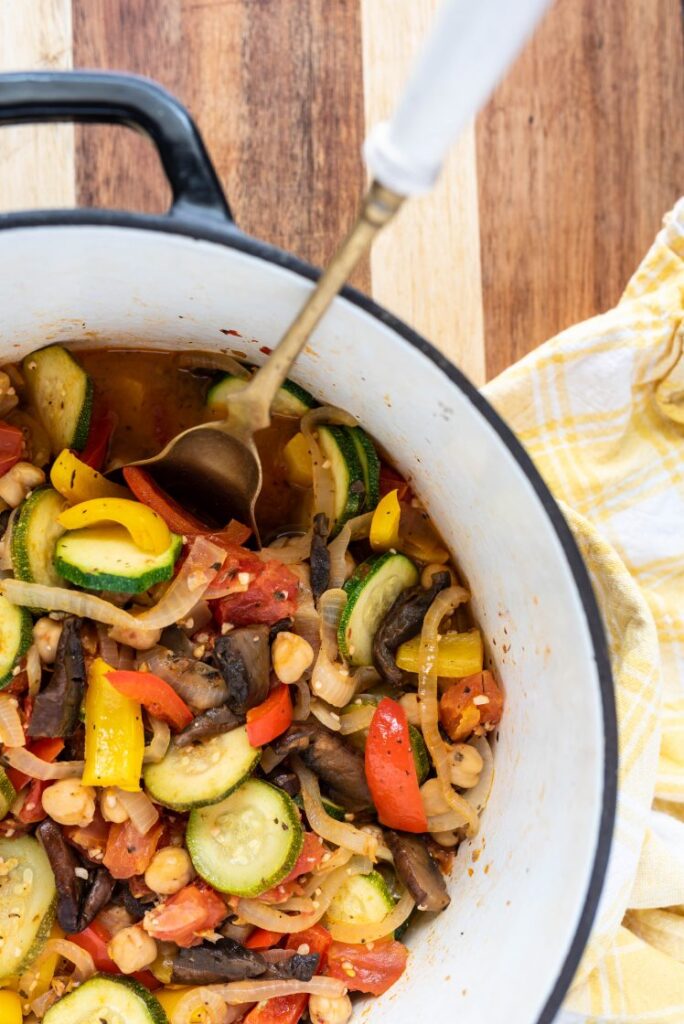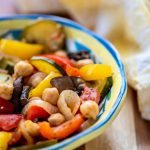 Print
Portobello Ratatouille
This modified version of the classic French dish, ratatouille, swaps out the eggplant for portobello mushrooms and adds chickpeas for protein and texture.
Materials
2

Tbsp.

olive oil

1

large onion

sliced

4

garlic cloves

1

red bell pepper

sliced

1

yellow or orange pepper

sliced

2

zucchini

sliced

2

large Portobello mushrooms

cut into 1" pieces

1

can

15.5 oz. chickpeas, drained and rinsed

3

plum tomatoes

diced into large pieces

2

Tbsp.

thyme

½

cup

basil

roughly chopped

Salt and pepper

1

Tbsp.

balsamic vinegar
Instructions
Heat a large Dutch oven or heavy pot over medium heat and add olive oil. Wait about 1 minute and add onion. Cook, stirring occasionally, until translucent—about 5 minutes. Stir in garlic and cook for another 5 minutes.

Add peppers and cook for an additional 5 minutes.

Add zucchini, mushrooms, chickpeas, tomatoes, thyme and basil. Cook until the mixture starts to simmer. Reduce heat to low, partially cover pot and cook for 15 minutes.

Stir in balsamic vinegar and add salt and pepper to taste.
Notes
This recipe is gluten-free.