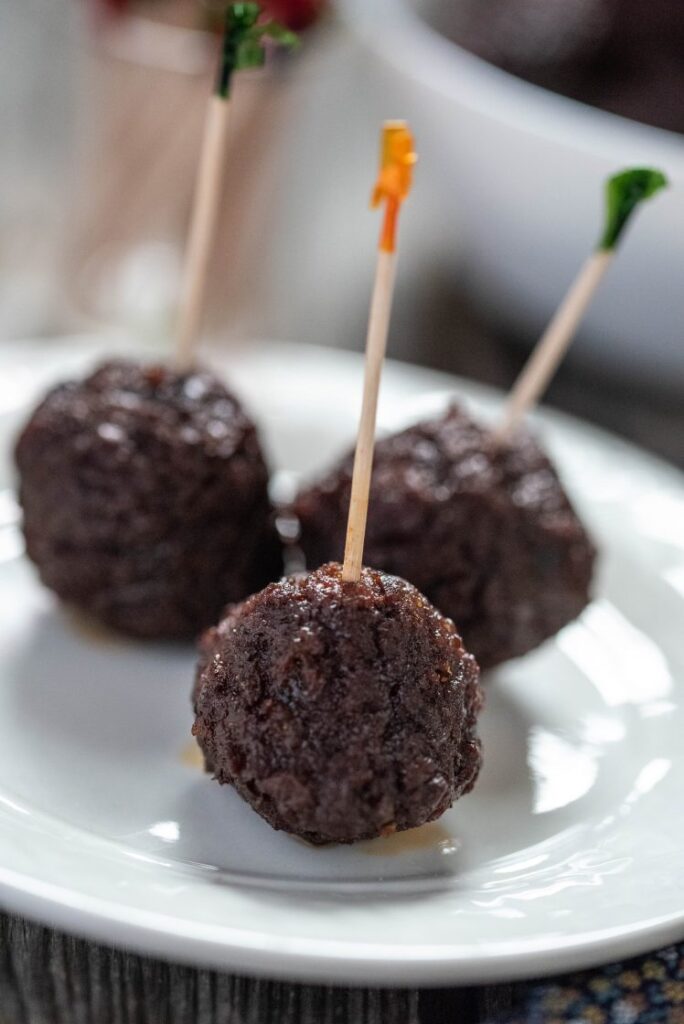 I mentioned in a previous post that my mom gave me a wonderful book of recipes that have been passed down through the generations in our family. It was such a great gift. Now, most of the things in this book aren't vegan. But from time to time I'll crack it open and find a way to make something plant-based. This recipe is one of those instances. In the book this it's called "Party Meatballs." For the sake of the blog though, I've retitled it to add a little pizzazz—and make it more searchable: Sweet and Spicy Slow Cooker Meatballs.
There are a lot of vegan meatball recipes out there. One I often use, from Karissa's Vegan Kitchen, is chickpea-based. That's perfect for pasta, but during a test batch for this recipe I learned they don't hold up under the lengthy cooking process. In the end I opted for store-bought meatballs (Whole Foods's 365 Everyday Value Meatless Meatballs) because this is a dish designed for parties and social gatherings, and with the slow-cooking aspect, I don't think anybody also wants to spend time making the meatballs from scratch. So go store-bought and save yourself some time.
The primary ingredient in this recipe is grape jelly. Weird, right? I love the uniqueness of it though. And through the cooking process, especially when it's mixed with the other big ingredient—sriracha—the flavor becomes more subtle and very balanced.
In my family book, the secondary ingredient here is chili sauce. Because it's such an old dish I learned from my mom that this is the standard Heinz brand. But I thought I'd modernize it a bit and give it a little more zip by using sriracha instead. It seems to be about the same consistency and since it ends up being mixed with the jelly and simmered, I don't know that it makes much of a difference.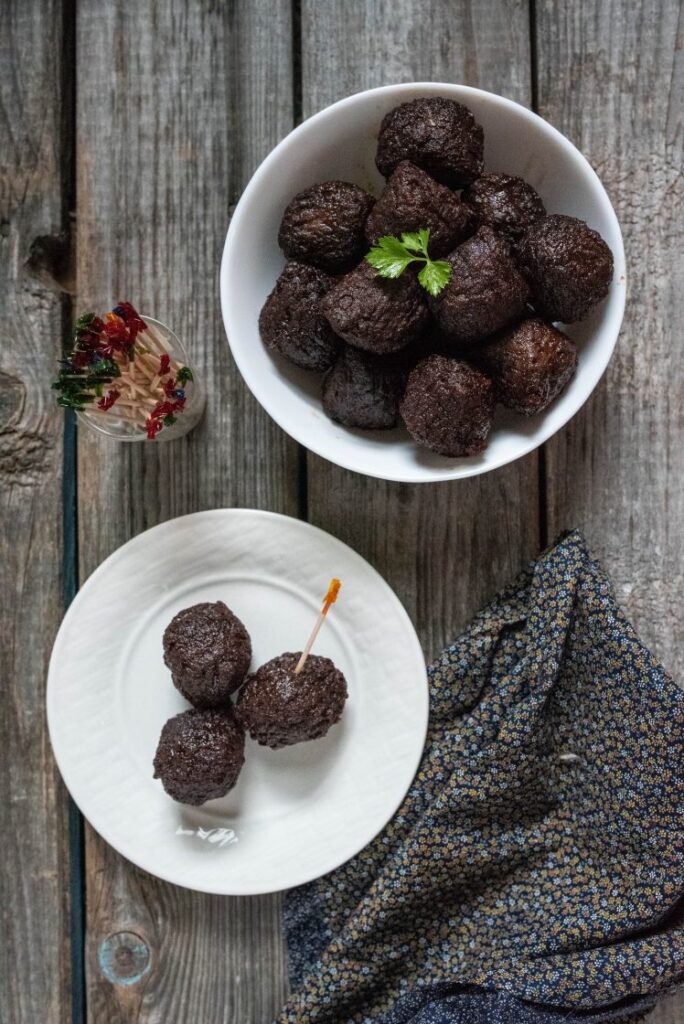 If you're having a get together I hope you'll consider serving these meatballs. Despite the cooking time they're very simple to make and are a delicious hors d'oeuvre for your guests to snack on. Plus, telling people they're covered in grape jelly is fun.
Let me know how it goes if you do make these. Tag @nutfreevegan on social media so I can see your photos!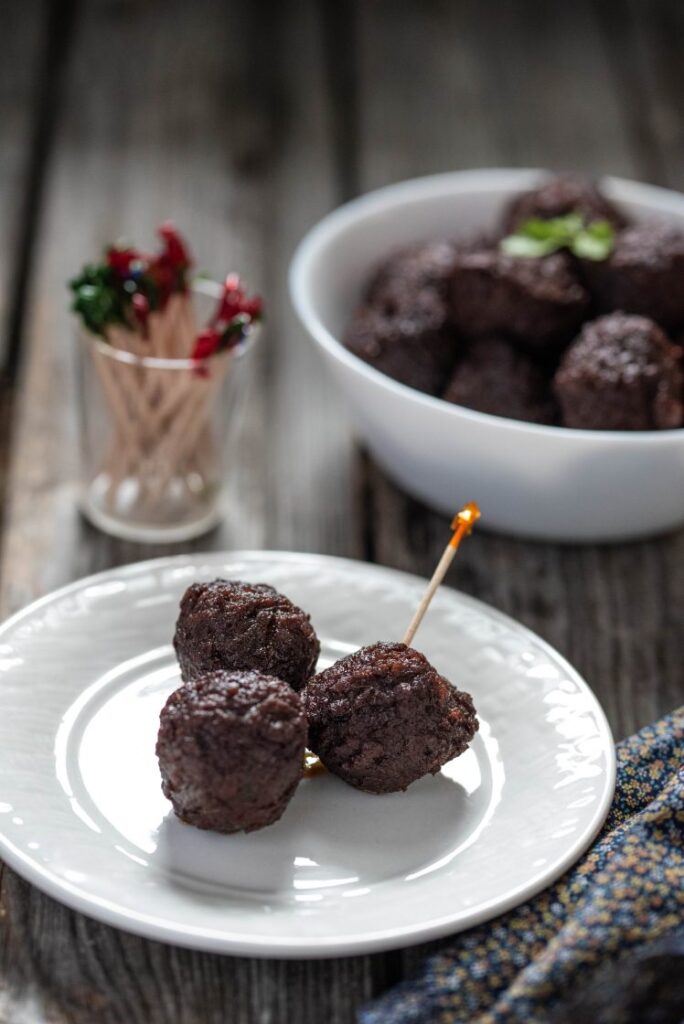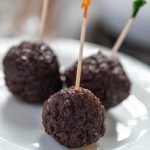 Print
Sweet and Spicy Slow Cooker Meatballs
These Sweet and Spicy Slow Cooker Meatballs are perfect for any kind of get together you might be having. They're easy and really good.
Materials
1

jar

12 oz. grape jelly

1

cup

sriracha

1

pack Whole Foods 365 Everyday Value Meatless Meatballs or other brand

About 20-25 meatballs
Instructions
Mix grape jelly and sriracha in large bowl. Stir in meatballs.

Add mixture to slow cooker and cook on low for about 2 hours.
Nutrition