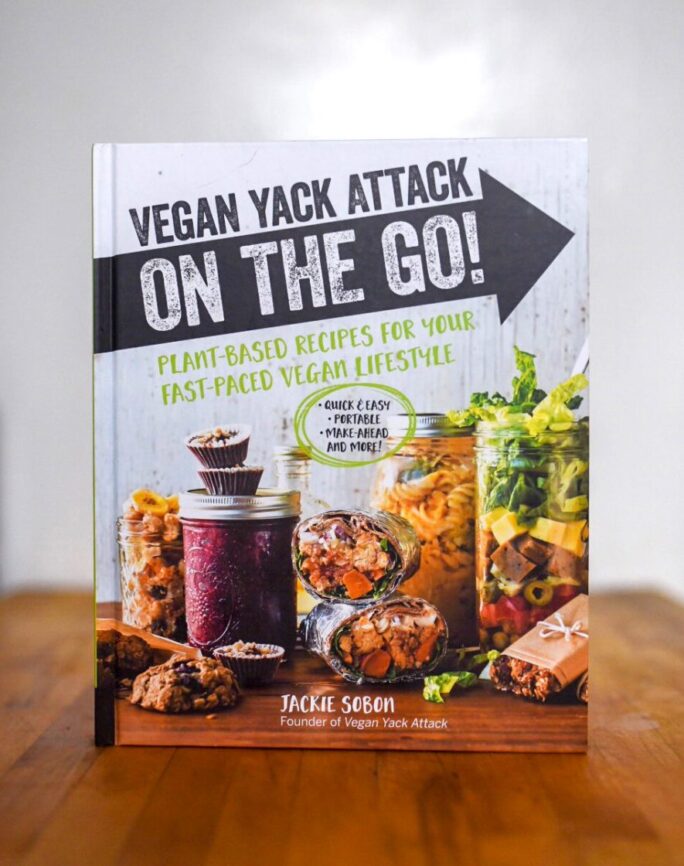 When I decided to start The Nut-Free Vegan last year, one of the places I looked to for inspiration was Vegan Yack Attack. I'd been a reader for a while, and when it came time to build something of my own Jackie's recipes and photographs were incredibly influential. That's why it's extra exciting to be sharing this Portobello Fajita Salad recipe from her new book, Vegan Yack Attack On the Go, and to be giving away a copy below.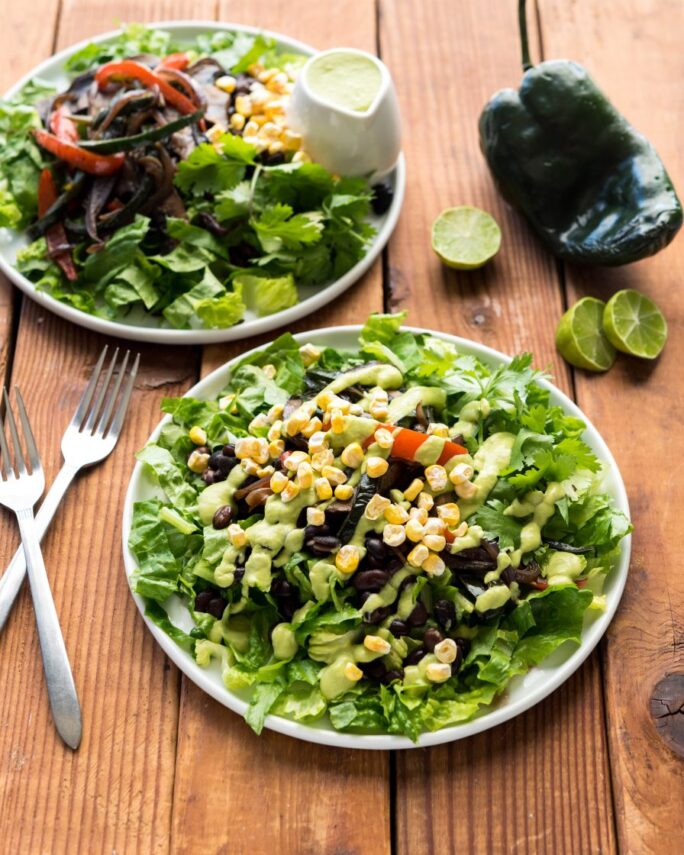 As has been the case with most things on this site lately, this recipe is relatively light fare that is still filling and healthy. It's a salad, but a delicious and hearty one with fresh, amazing ingredients—perfect if you're looking for a summer dish that isn't a hassle to make and tastes incredible.
This Portobello Fajita Salad is just one of Vegan Yack Attack On the Go's dozens of outstanding recipes. If you like your plant-based dishes that are quick, easy and full of flavor, this is the book for you and you can order a copy here.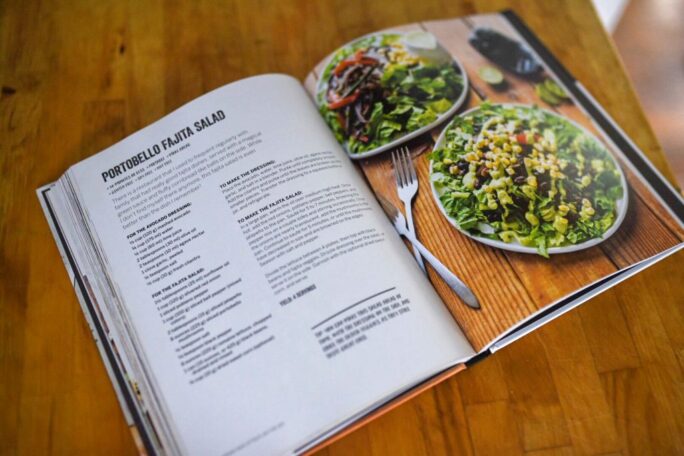 I'm also giving a copy away to one lucky winner. Just sign up on the form below between now and July 10th for a chance to win. In the meantime give this amazing recipe a try and be sure to use the hashtag #VYAonthego if you share it on social media.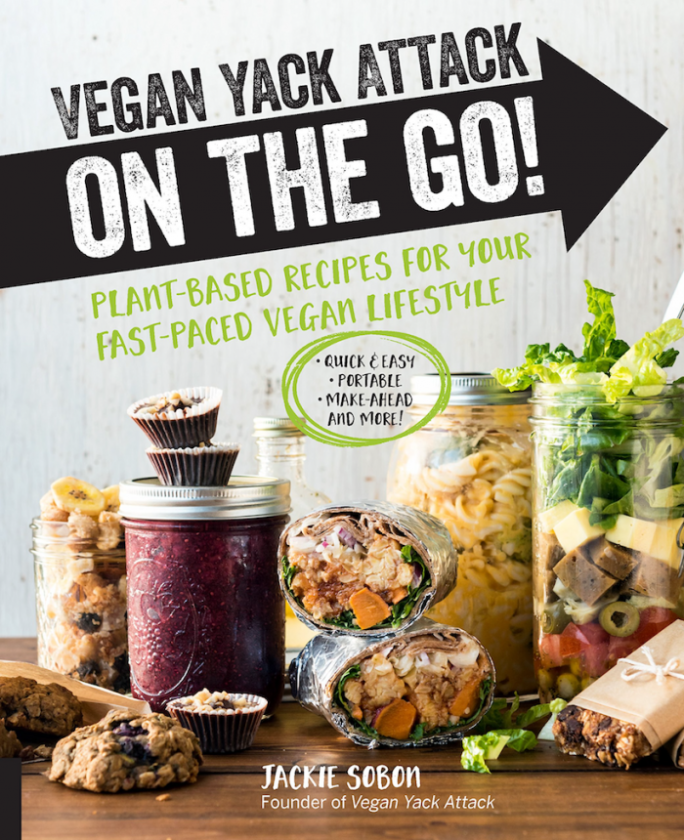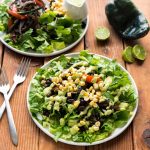 Print
Vegan Yack Attack On the Go: Portobello Fajita Salad (p. 122)
This recipe for a delicious Portobello Fajita Salad is from the new Vegan Yack Attack On the Go cookbook.
Materials
FOR THE AVOCADO DRESSING

½

cup

120 g mashed avocado

¾

cup

175 ml water

¼

cup

60 ml lime juice

2

tablespoons

30 ml olive oil

2

teaspoons

10 ml agave nectar

1

clove

garlic

peeled

¼

teaspoon

salt

½

cup

10 g fresh cilantro


FOR THE FAJITA SALAD

1½

tablespoons

25 ml sunflower oil

1

cup

120 g slivered red onion

1

sliced poblano pepper

1

cup

100 g sliced bell pepper (mixed colors)

2

tablespoons

15 g sliced jalapeño

8

ounces

225 g sliced portobello mushrooms

½

teaspoon

salt

1

⁄8 teaspoon black pepper

8

ounces

225 g romaine lettuce, chopped

1

can

15 ounces, or 425 g black beans, drained and rinsed

¼

cup

10 g dried sweet corn (optional)
Instructions
TO MAKE THE DRESSING
Place the avocado, water, lime juice, olive oil, agave nectar, garlic, and salt in a blender. Purée until completely smooth. Add the cilantro and pulse until the leaves are broken up into smaller pieces. Transfer the dressing to a squeeze bottle or jar, and refrigerate.
TO MAKE THE FAJITA SALAD
In a large pan, warm the oil over medium-high heat. Once hot, add the red onions, poblano pepper, bell peppers, and jalapeño to the pan. Sauté for 5 to 7 minutes, browning the pepper mix on a couple sides and stirring occasionally. Once the onions are nearly translucent, add the mushrooms to the pan. Continue to sauté for 5 minutes, or until the mushrooms have decreased in size and are browned on the edges. Season with salt and pepper.

Divide the lettuce between 4 plates, then top with black beans and fajita veggies. Drizzle dressing over the salad, or serve it on the side. Garnish with the optional dried sweet corn, and serve.
Notes
Tip: You can make this salad ahead of time, with the dressing on the side, and chill the fajita veggies, as they still taste great cold.