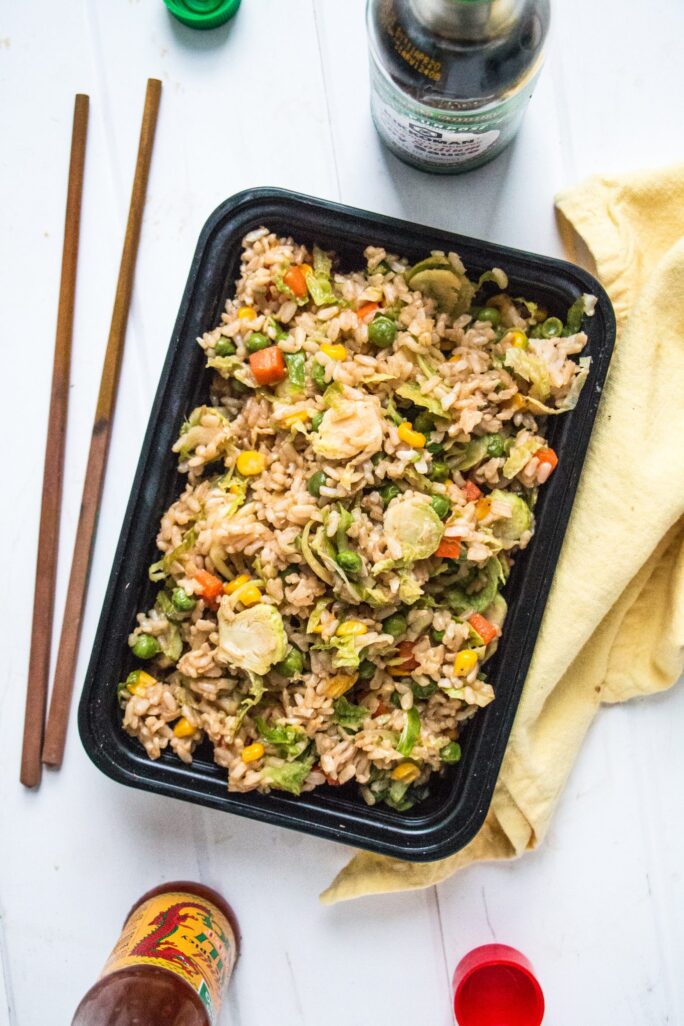 It's interesting how Chinese food is beloved by most people I know, yet almost none of them actually cook it. Instead, they order it from a nearby restaurant and have it delivered. I'm kind of the same way. There's an amazing vegan Chinese restaurant right around the corner from my apartment called Veggie Heaven that serves all of their dishes with faux, soy-based proteins. But every once in a while I'll have an itch to cook some for myself. When I do, it's usually some noodle variation or any number of different fried rices.
This dish is pretty much the roadmap for all of the fried rice recipes I whip up. The base stays the same, but I'll sub in different things here and there. One of my favorites is pineapple fried rice, which has a wonderful sweetness to it. I'm not sure it that's traditionally a Chinese dish, or maybe it's Thai. Either way, it's awesome. And so is this one.
Brussels sprouts fried rice is awesome on so many levels. Not the least of which is the titular ingredient that I'm so crazy about. I'll put Brussels sprouts in anything and it'll always make it better (see my Brussels Sprouts Tacos with Mexican Slaw recipe here). My favorite dish, though, is the shaved Brussels sprouts from Vedge, the plant-based restaurant in Philadelphia. Forget the Liberty Bell, forget South Street; Vedge itself is worth a trip to the city of brotherly love.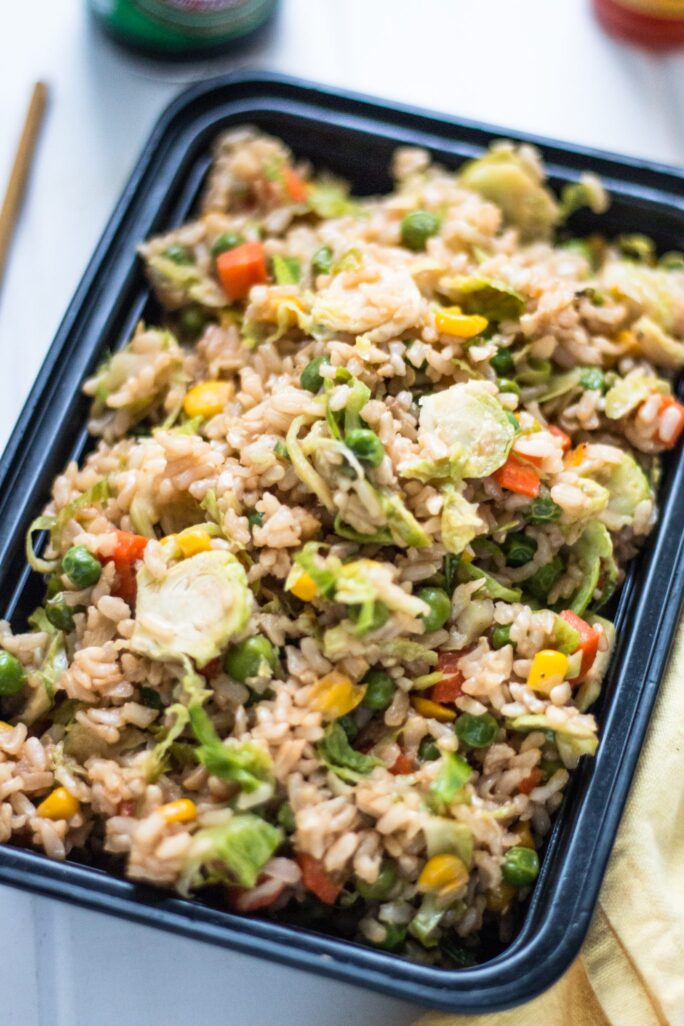 But back to this recipe.
This Brussels Sprouts Fried Rice is great when you're short on time and need an awesome, filling dinner. Make note though: it's better when made with rice that was cooked one day earlier and refrigerated. This gives the grains time to dry out a bit, which makes for better fried rice. So I recommend preparing your rice the day before you make this.
And I do hope that you'll make this. It's really tasty. Let me know how it goes in the comments below after you've had it.
Happy eating!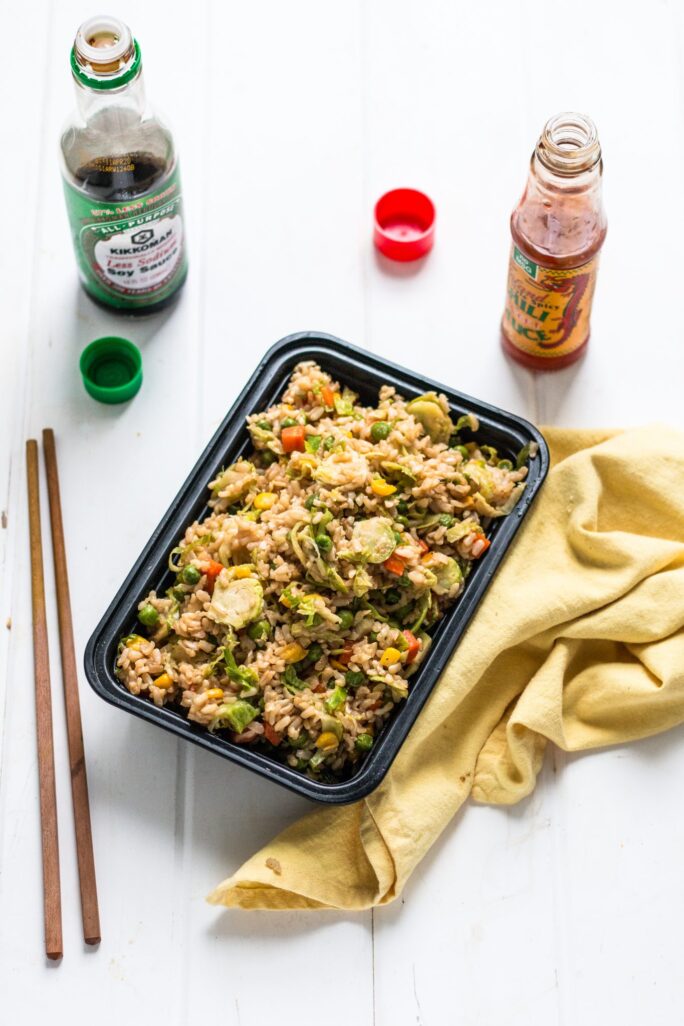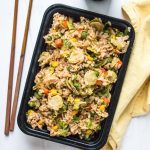 Print
Brussels Sprouts Fried Rice
This vegan version of the Chinese takeout classic fried rice stirs things up with some awesome Brussels sprouts thrown into the mix.
Materials
1

Tbsp.

oil

1

cup

peas

1

cup

corn

1

cup

carrots

diced

2

cups

Brussels sprouts

finely sliced

1

tsp.

garlic

minced

4

cups

day-old rice



For the sauce

4

Tbsp.

soy sauce

1

tsp.

rice vinegar

1

Tbsp.

vegetable oil

1

tsp.

brown sugar

½

tsp.

grated ginger

½

tsp.

white pepper

salt to taste
Instructions
Heat oil in deep-sided frying pan.

Add peas, corn, carrots and Brussels sprouts, sauté for 4 minutes.

Stir in garlic and sauté for 1 more minute.

Mix in rice and sauce and cook for 5–7 more minutes, stirring continually.
Nutrition