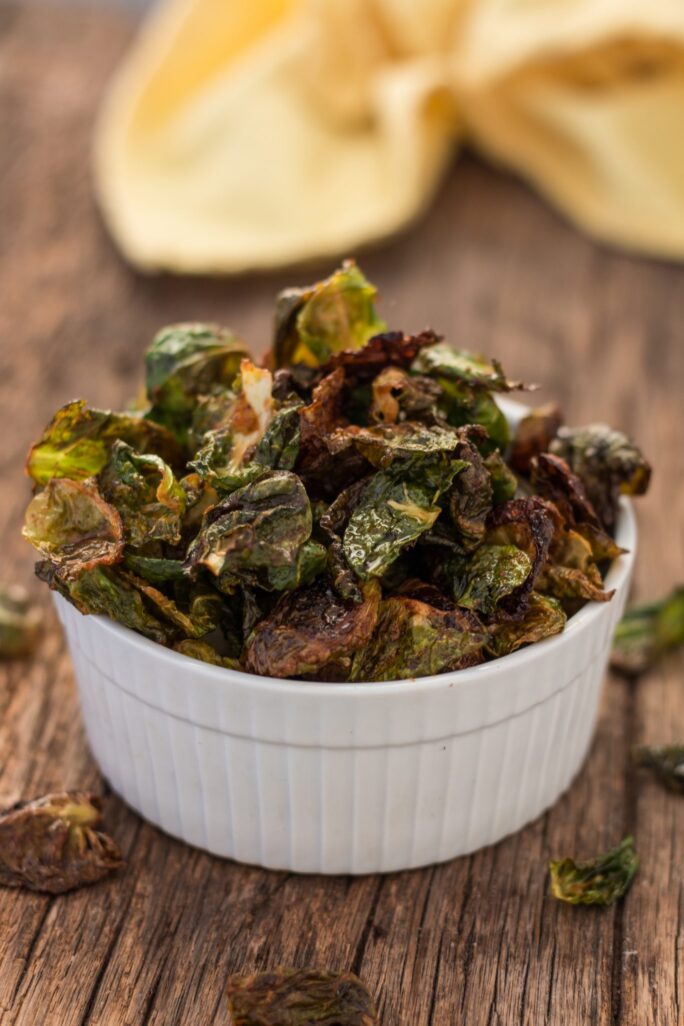 Lately it seems like all I want are Brussels sprouts. It doesn't matter what form they're in—tacos, sautéed with balsamic strawberries, fried rice—I just have to have them. It's unclear what brought this need, on, but I certainly have been indulging it. Hey, there are worse things I could be craving!
I've been all about Southwestern flavors for the past few months, too. Where this comes from is clear; In June I returned to the Land of Enchantment to celebrate my one-year anniversary with my wife, Laura. I always love the spices in the dishes from that area, but it definitely intensified upon my return to New Jersey (see: New Mexico Green Chile Stew, Calabacitas Tacos). If only there were a Santa Fe School of Cooking in New York…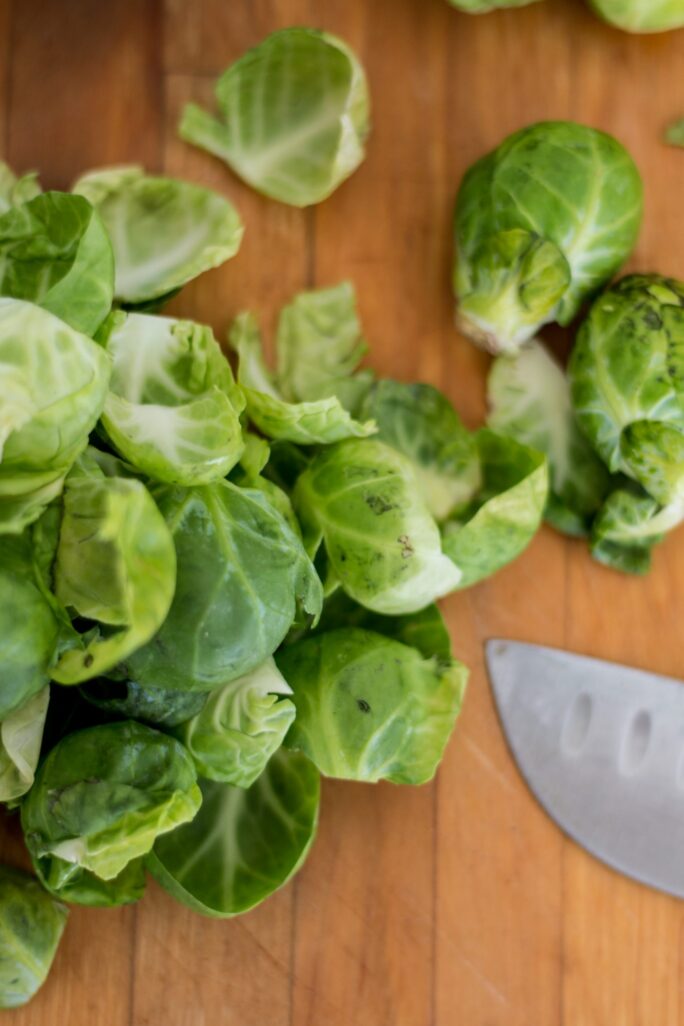 So just like chocolate and peanut butter, I decided these are two great tastes that taste great together. That's where these Southwestern Brussels Sprouts Chips come in.
These little guys are crispy like potato chips, spicy like nachos and healthy like, well, Brussels sprouts. They're super easy to make, too; Just season and throw into the oven! It doesn't get much simpler than that. But the returns are far greater than the effort. So give these a try and I'm certain you'll be as hooked on both Brussels sprouts and Southwestern flavors as I am. And you won't have to feel guilty for eating a ton of chips, either.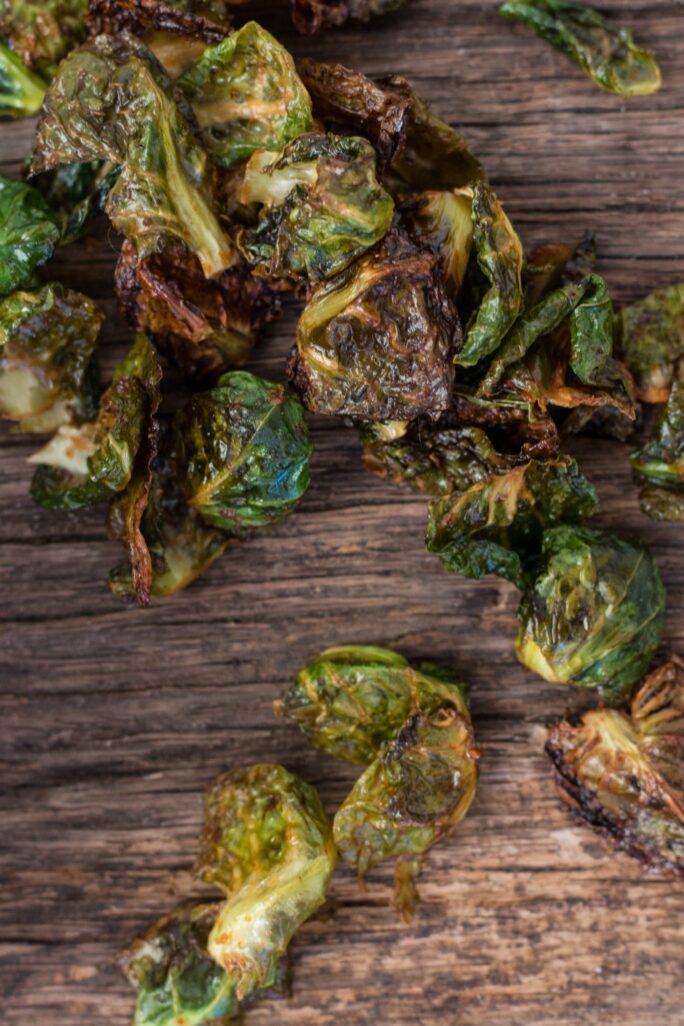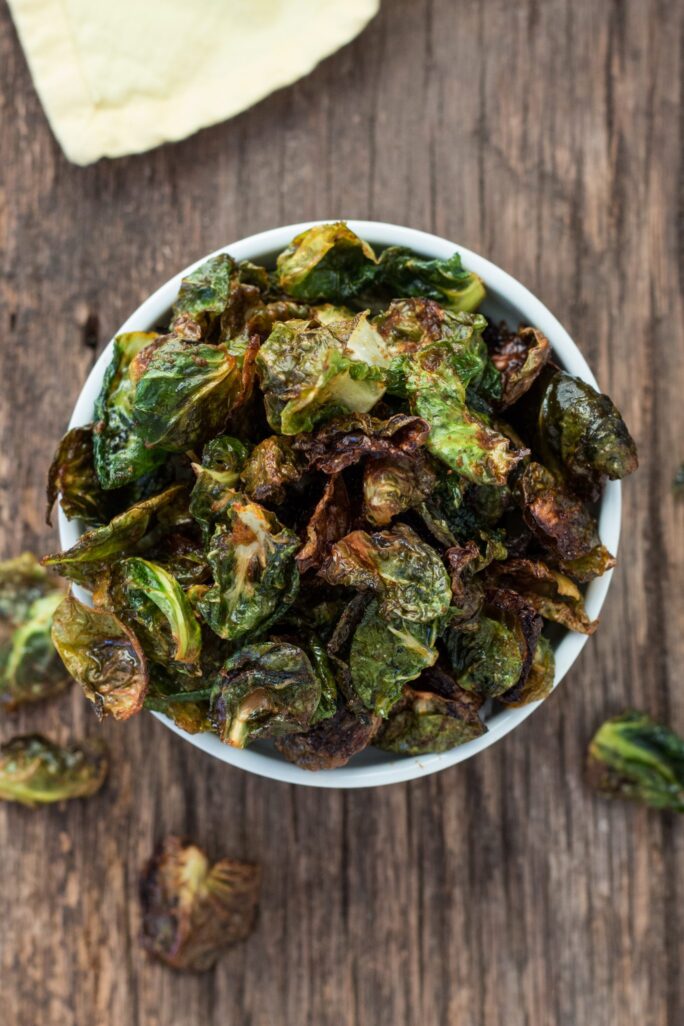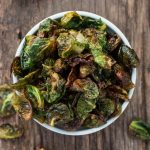 Print
Southwestern Brussels Sprouts Chips
These spicy and delicious Southwestern Brussels Sprouts Chips make the perfect snack when you're looking for something that's both tasty and healthy.
Materials
5

cups

Brussels Sprouts

1

Tbsp.

oil

1

tsp.

cayenne pepper

1/2

tsp.

paprika

1/2

tsp.

ground coriander

1/4

tsp.

onion powder

1/4

tsp.

garlic powder
Instructions
Preheat oven to 350°.

Trim the rough outer leaves from Brussels sprouts and save the cores for later use.

Toss leaves in olive oil, then add remaining ingredients and toss to thoroughly coat.

Spread chips out in a single layer on a baking sheet and place in oven.

Heat until chips are crispy, checking every few minutes and removing those that are.
Notes
This recipe is gluten-free.